Partners
DiligenceVault works with a number of leading financial technology companies that provide best-in-class investment solutions
Click here if you are interested in learning more about partnering with DiligenceVault

FactSet
A data and analytics software solutions for investment professionals, providing instant access to financial data and analytics to investors

FactSet
---
Overview: FactSet (NYSE:FDS | NASDAQ:FDS) delivers superior content, analytics, and flexible technology to help more than 160,000 users see and seize opportunity sooner. We give investment professionals the edge to outperform with informed insights, workflow solutions across the portfolio lifecycle, and industry-leading support from dedicated specialists. We're proud to have been recognized with multiple awards for our analytical and data-driven solutions and repeatedly scored 100 by the Human Rights Campaign® Corporate Equality Index for our LGBTQ+ inclusive policies and practices.
Firm Information: For over 40 years, FactSet's focus has always been to provide solve our clients' challenges through collaboration. We have 37 offices in 20 countries and over 10,0000 employees dedicated to creating value for our clients, and we're proud that 90% of clients who use FactSet continue to use it, year after year.
Type of Service: FactSet creates flexible, open data and software solutions for investment professionals, providing instant anytime, anywhere access to financial data and analytics that investors use to make crucial decisions.
Solutions:
Financial Data – FactSet offers access to 30+ datasets (including two dozen exclusive sets), and 850 independent data providers, and is an industry leader in acquiring, integrating, and managing financial data.
Analytics – FactSet's full range of analytics and trading solutions delivers data continuity and powerful, flexible, open solutions to evaluate and act on portfolios across asset classes and strategies.
Flexible Technology – FactSet's open and flexible technology includes a comprehensive data marketplace, a configurable mobile and desktop platform, digital portals, APIs, and more to transform the way our clients discover, evaluate, and act on opportunity.
Services – From the initial implementation all the way through to data organization and vendor management, our clients rely on FactSet's dedicated teams to learn about their unique workflows, understand their most complex challenges, and design solutions and services to make them more efficient.
To learn more about FactSet and DiligenceVault, please fill out the form below and someone will be in touch right away

Mercer FundWatch
An investment ratings service providing research and ratings on funds available to individual investors and their financial advisors


Mercer Investment Solutions (Singapore) Pte. Ltd.
---
Overview: An investment ratings service providing research and ratings on funds available to individual investors and their financial advisors.
Firm Information: Mercer believes in building brighter futures by redefining the world of work, reshaping retirement and investment outcomes, and unlocking real health and well-being. Mercer's approximately 25,000 employees are based in 43 countries and the firm operates in 130 countries. Mercer is a business of Marsh McLennan (NYSE: MMC), the world's leading professional services firm in the areas of risk, strategy and people, with 81,000 colleagues and annual revenue of over $19 billion. Through its market-leading businesses including Marsh, Guy Carpenter and Oliver Wyman, Marsh McLennan helps clients navigate an increasingly dynamic and complex environment.
Type of Service: Investment Ratings
Solution: Mercer FundWatchTM delivers high-quality, forward-looking research on funds using a simple rating system that focuses on the "exposure" a fund provides and its net-of-fee future performance prospects. We provide reports with easy-to-understand language. Mercer FundWatchTM features a forward-looking methodology that helps guide individual investors and financial advisors to those funds which we believe have greater out-performance prospects. Fund Managers can get a star rating and offer their clients an independent evaluation of their funds. While financial advisors and fund distributors can enhance their existing due diligence process and access research at their fingertips through the publicly available website.
To learn more about Mercer and DiligenceVault, please fill out the form below and someone will be in touch right away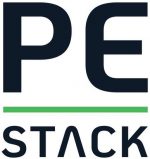 PE Stack
PE Stack helps GPs and LPs establish technology strategy and maintain the right mix of software and market data products to support operational excellence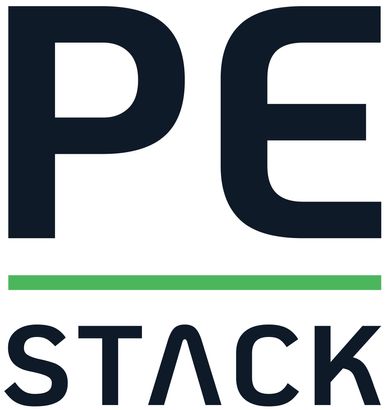 PE Stack
---
Overview: PE Stack works with LPs, GPs and service providers to provide technology strategy, selection and advisory services.
Firm Information: PE Stack is located in Los Angeles, CA. Our website is www.pestack.com
Type of Service: Technology strategy and selection
Solution: Technology Strategy: We work with clients to assess current use of software and market intelligence across key workflows from front to back office, providing actionable reports with recommendations for future development.
Product Selection: PE Stack uses its industry leading database of software and data vendors as the starting point for comprehensive and efficient product selection projects.
To learn more about PE Stack and DiligenceVault, please fill out the form below and someone will be in touch right away