The AIMA Due Diligence Questionnaire (AIMA DDQ) is used by investors assessing hedge fund, private credit, and private equity managers.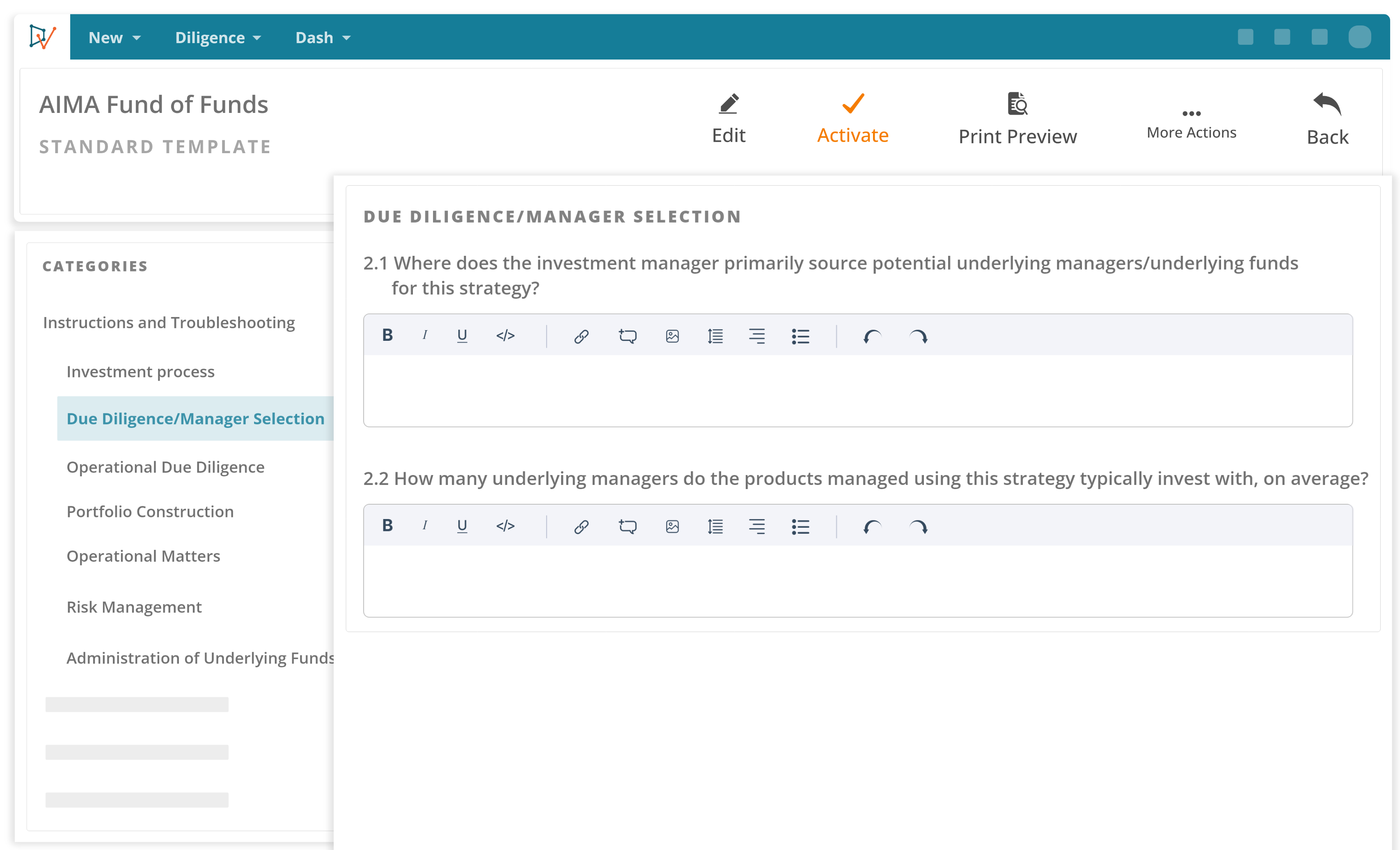 DIGITAL DILIGENCE
AIMA DDQ Digital Experience
DiligenceVault has digitized and hosts the AIMA DDQs enabling easy use by both investors and alternative asset managers.

Investors: With DiligenceVault's ability to customize the AIMA DDQ modules, investors can easily build their framework and analytics on the digital foundation.
Asset Managers: Emerging managers and established alternative investment managers leverage the AIMA DDQ modules to build their digital content library.
JOIN THE DIGITAL ECOSYSTEM
Engage with our conversations
Co-hosting our webinar with AIMA Asia in July on the topic of technology transformation
DiligenceVault co-hosted a webinar with AIMA, focusing on Investor Relations Strategy in June 2021

DiligenceVault sponsored AIMA Canada Investment Forum in 2019
DiligenceVault is an AIMA DDQ discount members since 2018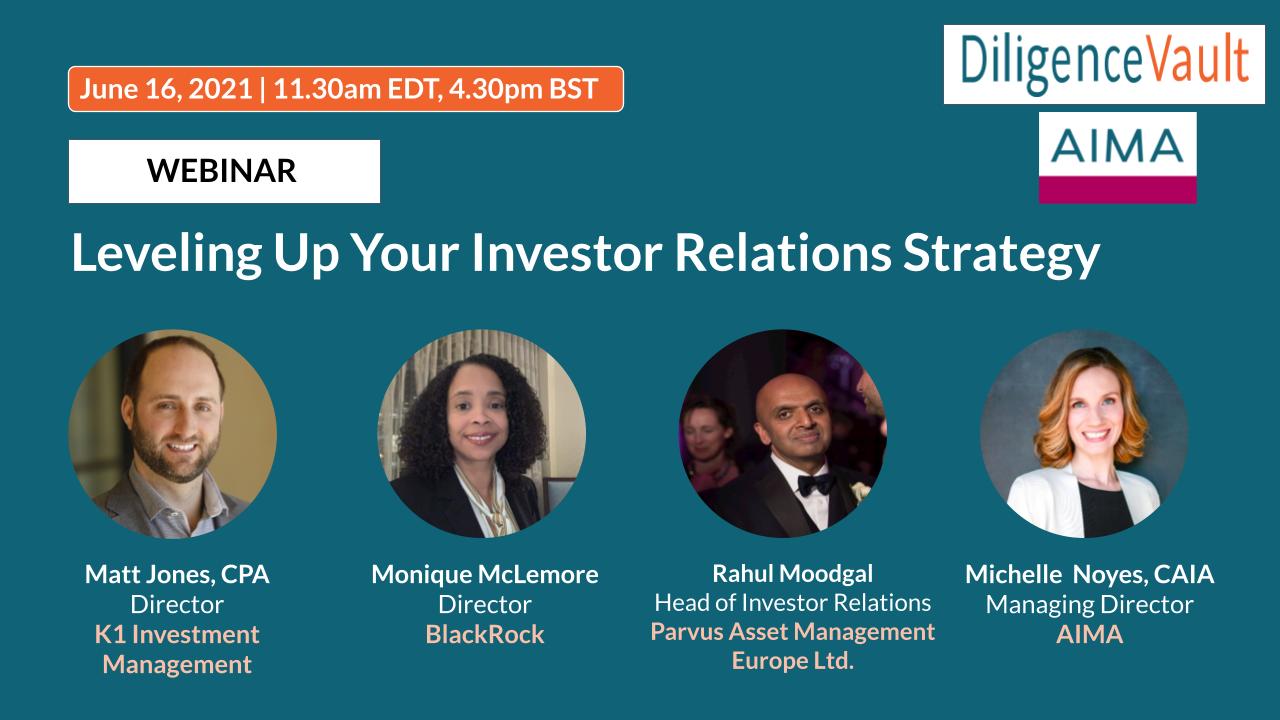 DiligenceVault is also an AIMA Member Discount provider.