Respond efficiently and confidently to RFPs, RFIs, Operational Due Diligence questionnaires, ESG and DEI questionnaires, and ad-hoc investor requests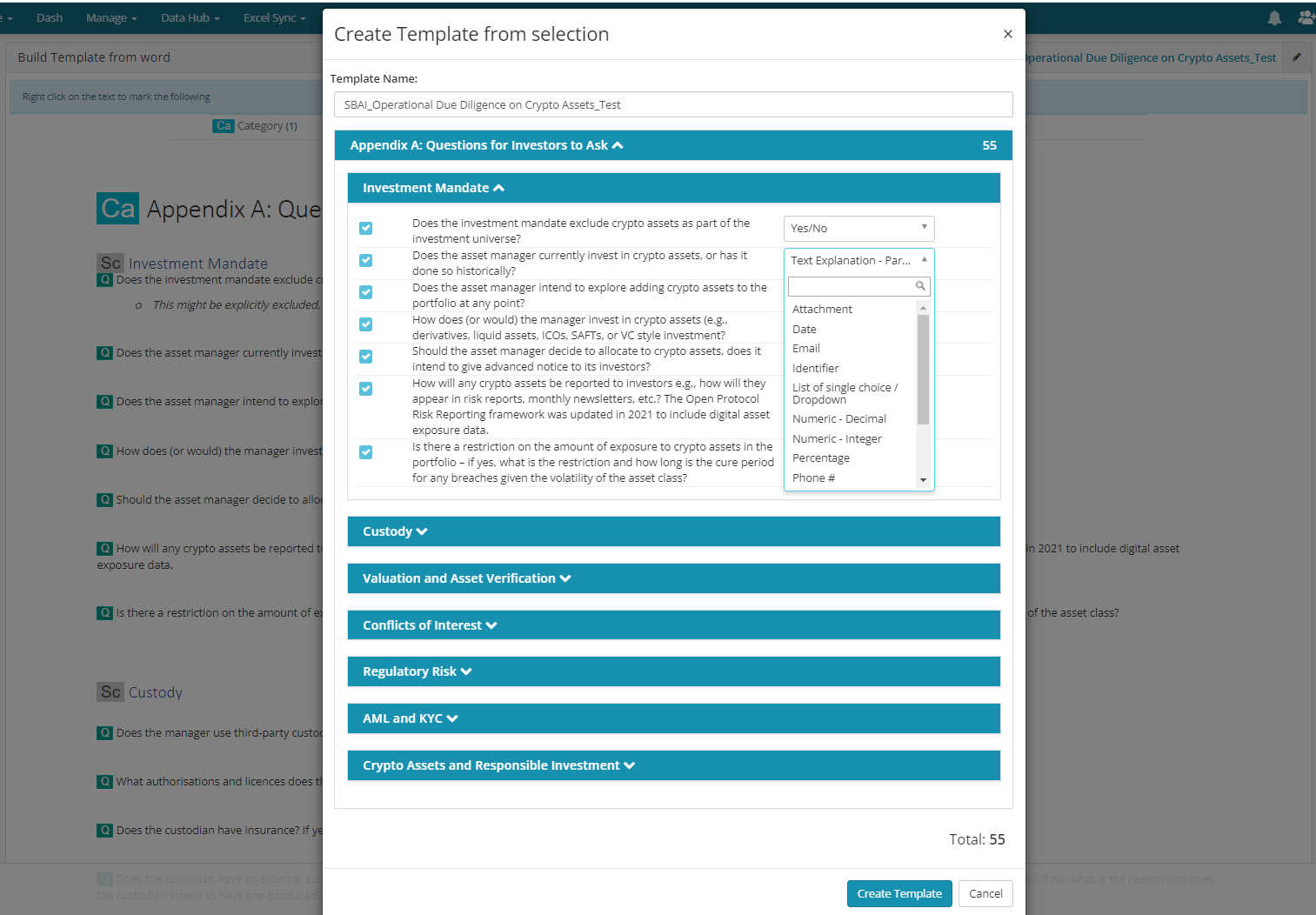 AUTOMATE ALL YOUR INVESTOR INFORMATION REQUESTS
Get your DDQ responses done quicker and easier – both on and off platform
Streamline responses to bespoke Word and Excel questionnaires by automating and digitizing your template library of DDQs and RFPs directly on our platform.
Aggregate your firm's knowledge in a single platform – from best-fit, pre-approved Q&As, to performance and track records, and documents and image libraries
COLLABORATION IS KEY
Coordinate responses across multiple internal teams to facilitate the response process
Enhance transparency across your firm with centralized management of all RFPs/DDQs received in Word, Excel, or directly from your investors via DiligenceVault.
Improve efficiency and adapt to increased volume when coordinating responses to new and on-going requests by collaborating as a team and assigning subject matter experts for all functional areas including tech, risk, compliance, and HR
Never have to worry about the cost of adding additional users – all your subject matter experts and reviewers can access and collaborate with you in real time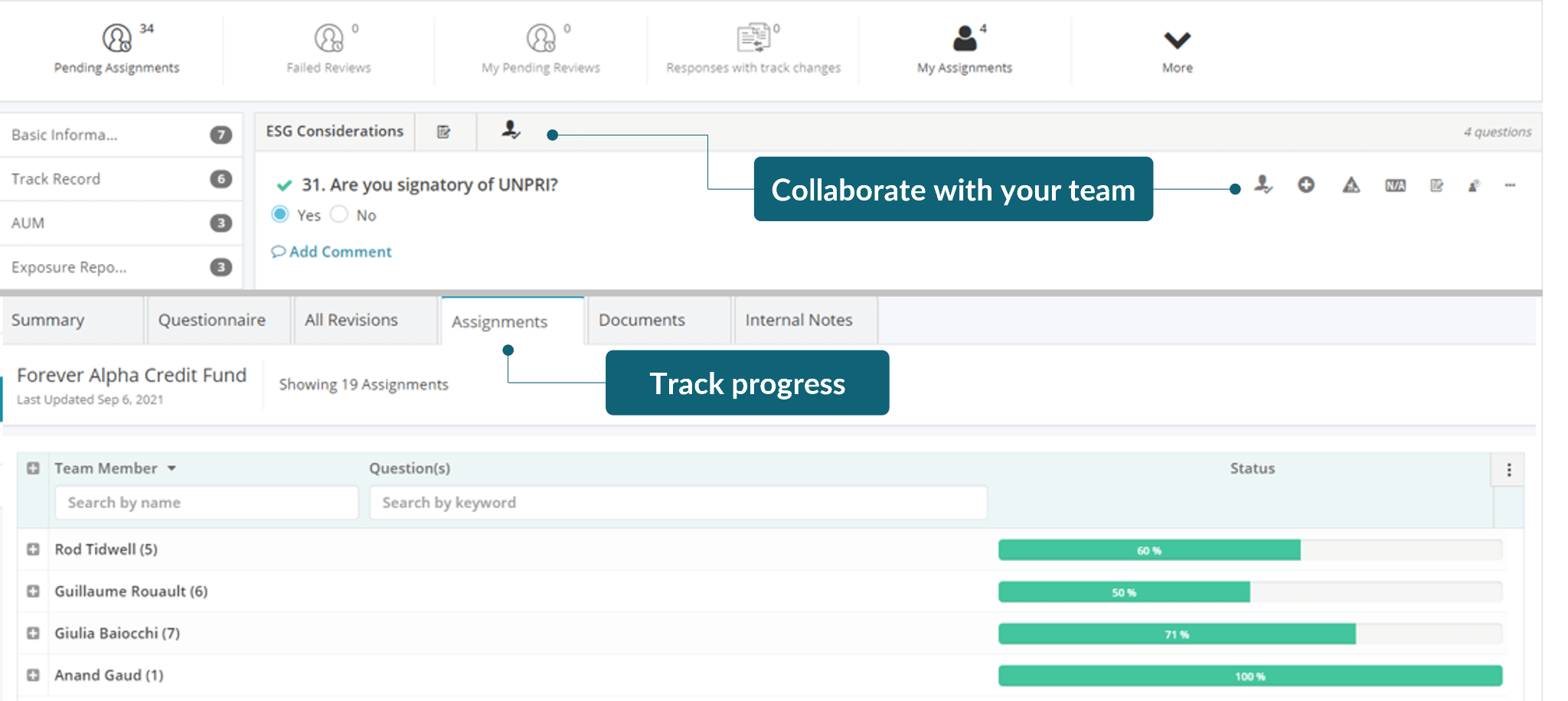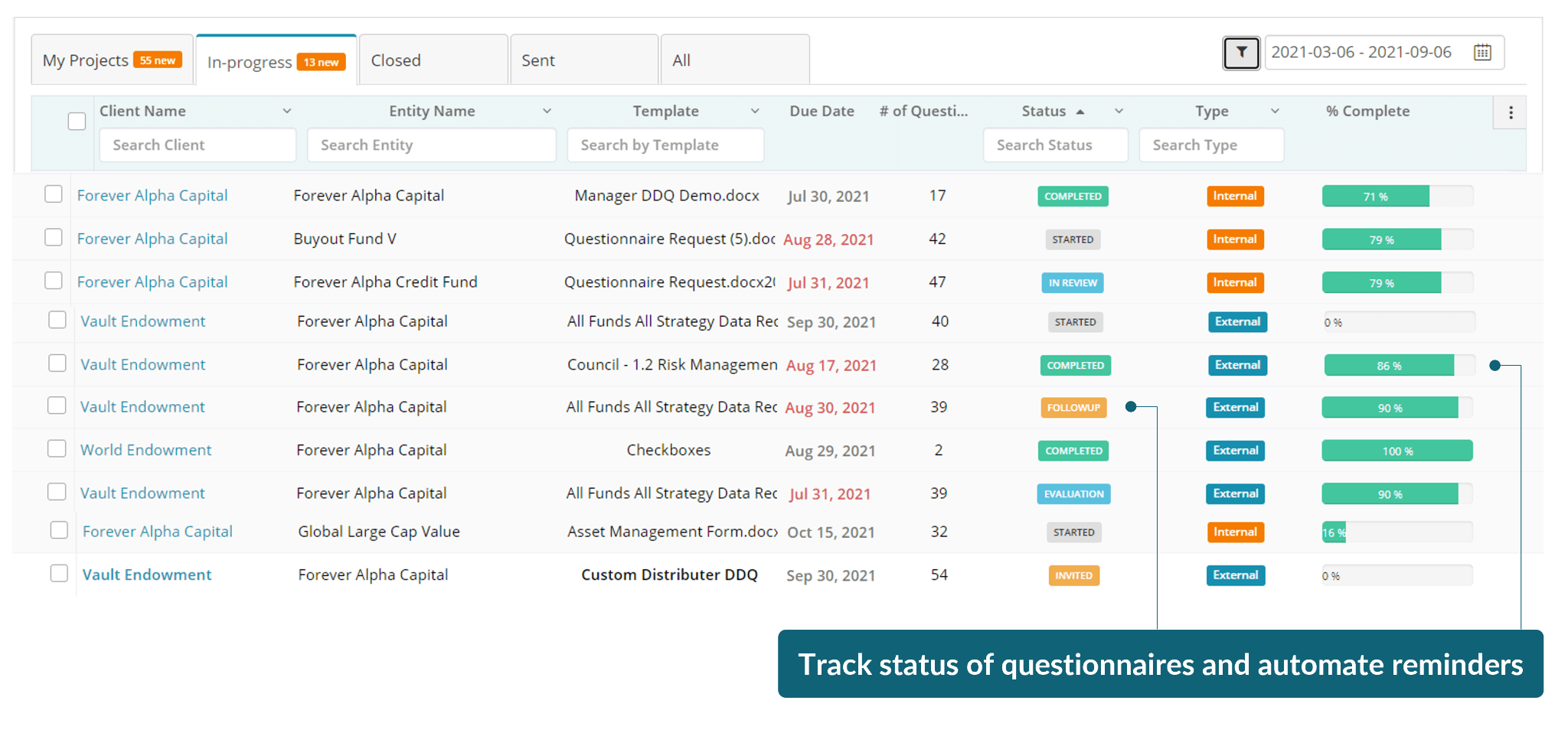 RESPONSE MANAGEMENT DONE RIGHT
A complete set of tools to manage your DDQ responses with full audit trail capabilities
Ensure consistent quality and speed of output by tracking response status and keeping an audit trail when reviewing and approving subject matter expert responses to firm and fund level requests from within DiligenceVault. No more back and forth approvals via lengthy email chains or outdated systems.
Easily comply with all investor DDQ/RFP formats by exporting to the original requestor format and by producing stylized exports with our output engine.
Seamlessly manage/update responses on DiligenceVault and convert questionnaires to Word or Excel to send to prospects or current investors. Include meta data such as follow ups and comments.
Want to see how it could work for you?