Case Study: Manager Research & Due Diligence
Scenario
A global Due Diligence team has revamped their manager research process, due to the current circumstances, incorporating a bespoke DDQ process, a video conference schedule, and quarterly document collection process on their implemented funds
Current Process Using DiligenceVault
1

Prepare emails to managers

2

Divy up request across team members

3

Follow-up with managers who haven't responded

4

Add piecemeal data to centralized spreadsheet
1

Choose digital DDQ/RFP or data request

2

Select tagged asset managers in 1-click

3

Track and review DDQ/RFP responses as they are populated

4

Receive more responses, faster from asset managers

5

Provide a best-in-class experience for your asset managers
Frustration Meter
Aggravated
DIGITAL DDQs
Digitizing standards to deliver best practices
At DiligenceVault we have talked to thousands of our users about their question and answer processes and we've gained great insights. Industry questionnaires are a great starting point. Each firm has its own process, perspective and area of expertise. This drives the need for each firm to ask specific questions and collect the data integral to their process in order to achieve the investment results that they and their clients desire.
 The industry is constantly evolving and there is more yet to come through innovation and industry collaboration. Join DiligenceVault to integrate your current research / diligence processes and best practices online and gain access to the industry's thought leaders online.
DATA & TECHNOLOGY INTEGRATIONS
Creating a seamless diligence experience with integrations
A secure platform adopted by leading investment management firms
Institutional security &
data protection
DiligenceVault isn't just trusted by leading banks, asset managers, insurers, and asset owners for its innovative diligence technology,  it's also trusted because it is ISO 27001 and SOC 2 certified.
Take control of your
security options
DiligenceVault offers advanced access control options to all clients including:
Multi-factor authentication
Advanced password and reuse criteria
IP Address whitelisting
Single Sign-On
Domain whitelisting
Security alerts
Your data protection is
a first principle
The platform users exclusively own the data they input and collect. We have instituted advanced controls to ensure its protection:
Data encryption in transit and at rest
SOC 2 certified data centers
Your data is always confidential
A well-documented incident response plan in case anything goes wrong
Our commitment to transparency in ensuring joint success
Usage based pricing to enable collaboration
Due diligence is a collaborative exercise. It takes a village! So when adopting a digital diligence platform, it's so very important to adopt as a firm. Our pricing philosophy takes into account this central thesis and is not based on a per-user license.
The pricing is based on your usage. How many entities you diligence is a key criteria in arriving at a pricing, and as a result it scales as your needs evolve.
Managed POC to ease transition
We have created a managed POC experience – a 2-3 hours in-depth POC to help assess ease of use and fit within your framework.
We recognize that your due diligence framework is designed to meet your needs as a fiduciary and there is no one size fits all approach. Our product thinking is built on that principle allowing for customization and flexibility to meet your needs.
We also recognize that you have your day jobs and have only limited bandwidth to extensively trial technology to realize its full potential.
CLIENT SUCCESS PROMISE
We delight in delivering a memorable platform experience
01.

Proactive monitoring

Robust alerts for proactive health monitoring

02.

On-platform FAQs

Visual users guides and videos to address frequently asked questions

03.

Monthly Product Updates & Webinars

Resources to keep you updated on latest platform developments and enhancements

04.

24×7 Coverage

Coverage across all timezones for you and your diligence partners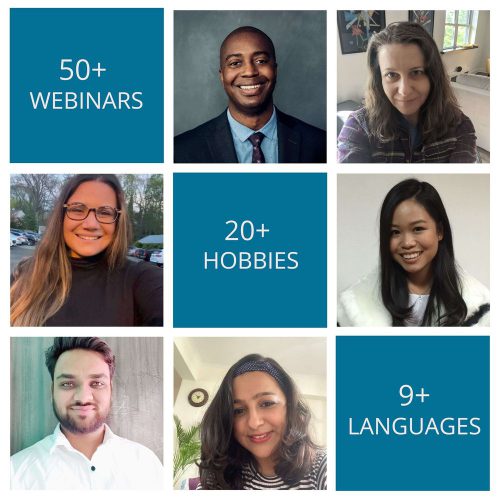 Want to see how it could work for you?