Centrally maintain your best-fit, pre-approved RFP and DDQ content. Gain a competitive advantage and win more mandates with DiligenceVault's suite of tools that foster collaboration and help to establish an intelligent organization and delivery of your content.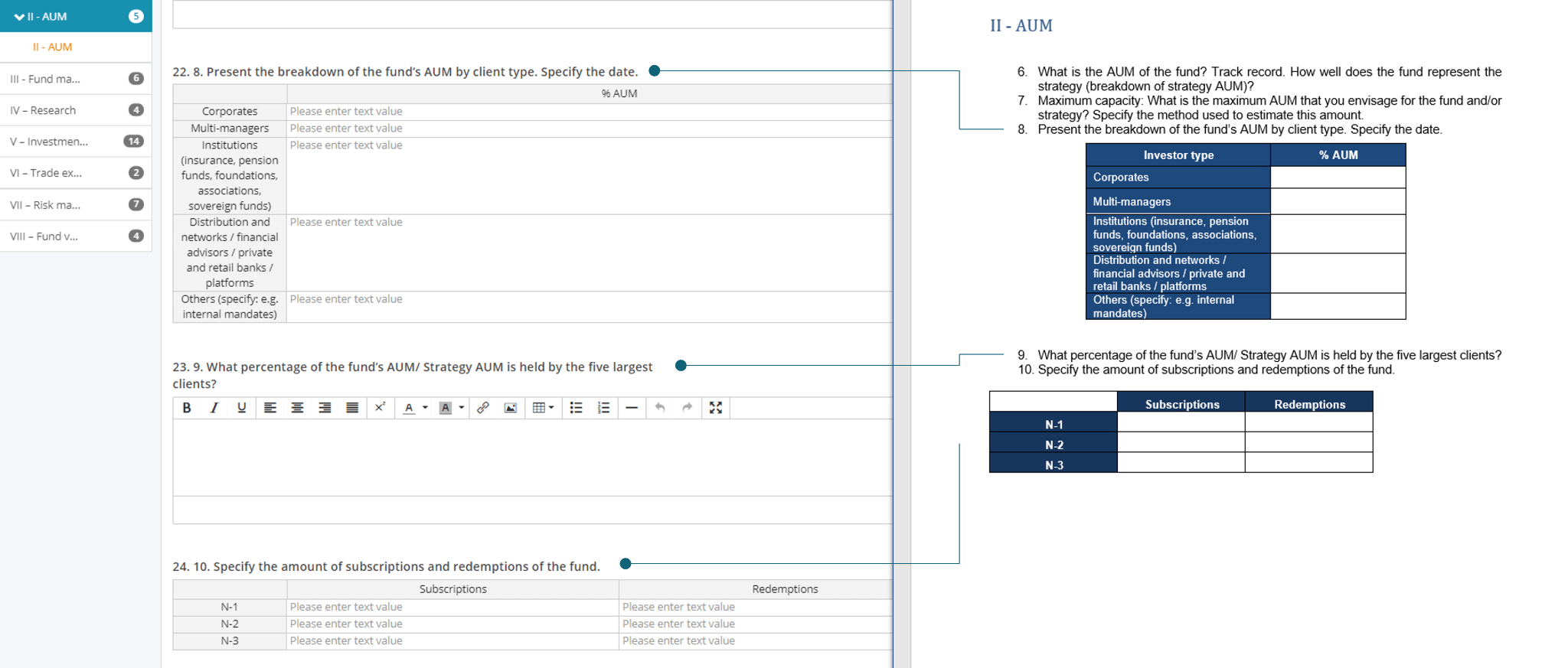 CONTENT MANAGEMENT
Organize all your responses and answers in one, secure environment
Eliminate manual copy/paste processes and hunting for answers in disparate documents by taking advantage of our digital content library containing your uploaded, pre-approved content.
Create a comprehensive and secure cloud-based storage of questions and answers, AUM and performance information, disclaimers, images, and reference documents to quickly and easily respond to investors' RFPs and DDQs. Access your content from anywhere with our Google Chrome extension.
COLLABORATION ACROSS THE FIRM
Subject matter experts, compliance, and other team members can easily contribute
Leverage easy-to-use collaboration tools so that compliance teams, subject matter experts, or anyone in the firm can access, review, and approve content and responses.
Our unlimited user model means no additional costs for contributors inside your firm.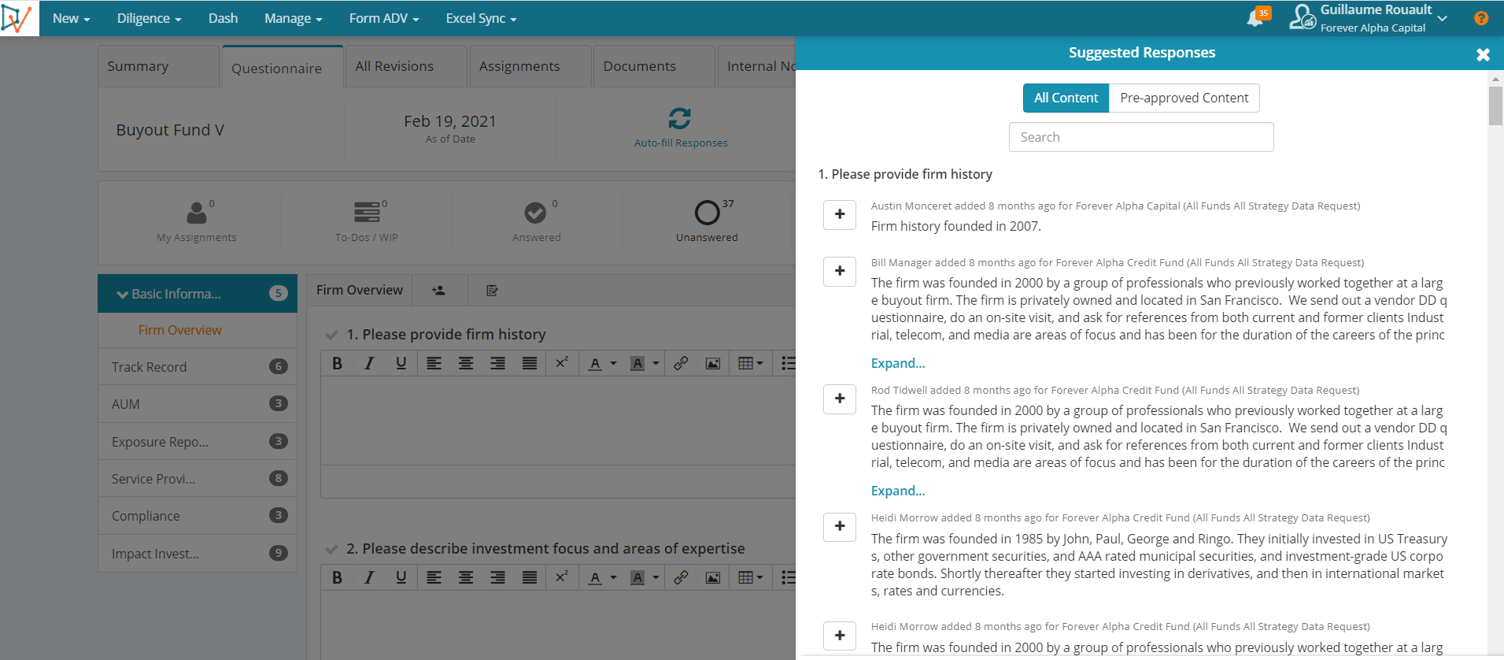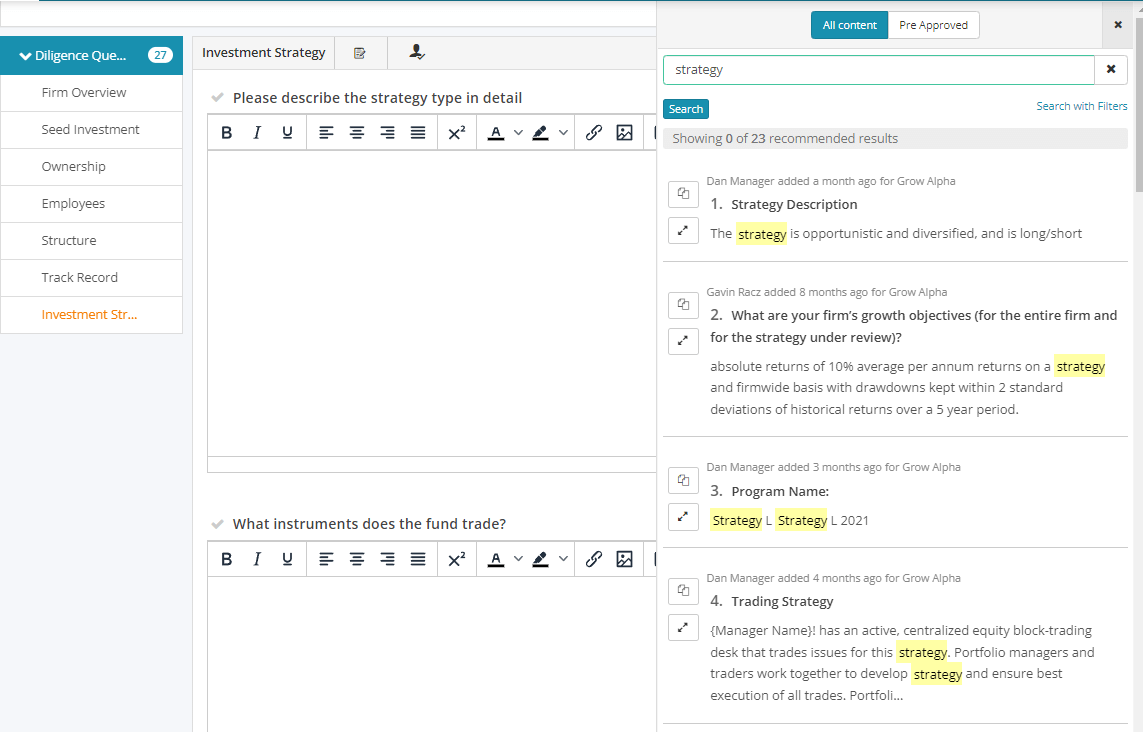 ADVANCED TOOLS TO COMPILE FAST AND ACCURATE RESPONSES
AI and NLP tools help managers complete questionnaires faster and with more accuracy
Complete DDQs faster and more accurately with our intelligent content search, natural language processing, suggested response engine, auto-fill, and advanced tracking of changes
Benefit from a platform tailored for the investment industry by categorizing your content by firm, products, strategies, vehicles, and investors as you seamlessly sync with your clients and prospects that are already using DiligenceVault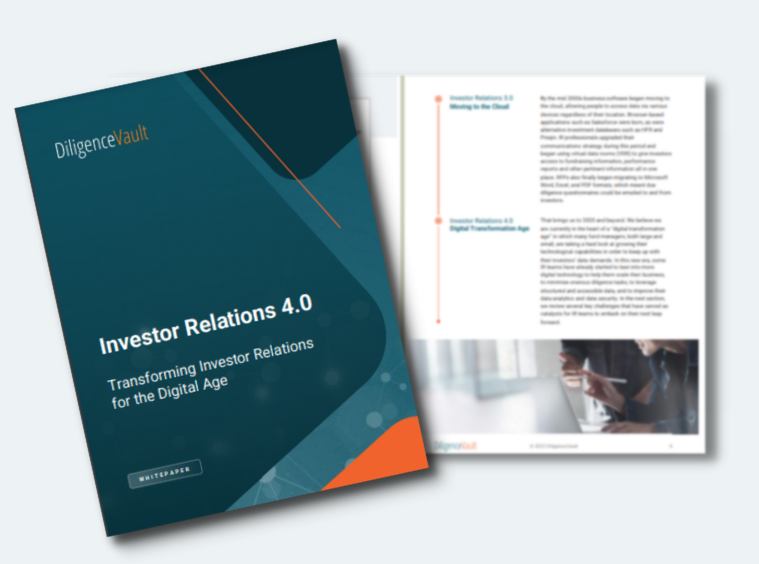 WHITEPAPER: Investor Relations 4.0 – Transforming Investor Relations for the Digital Age
In our most recent whitepaper: "Investor Relations 4.0 – Transforming Investor Relations for the Digital Age", we look at the evolution of technology for Investor Relations, current challenges being presented by the allocator community and what the path looks like to achieve 4.0 status.
Read More
Want to see how it could work for you?