Leverage Form ADV filings data to do more faster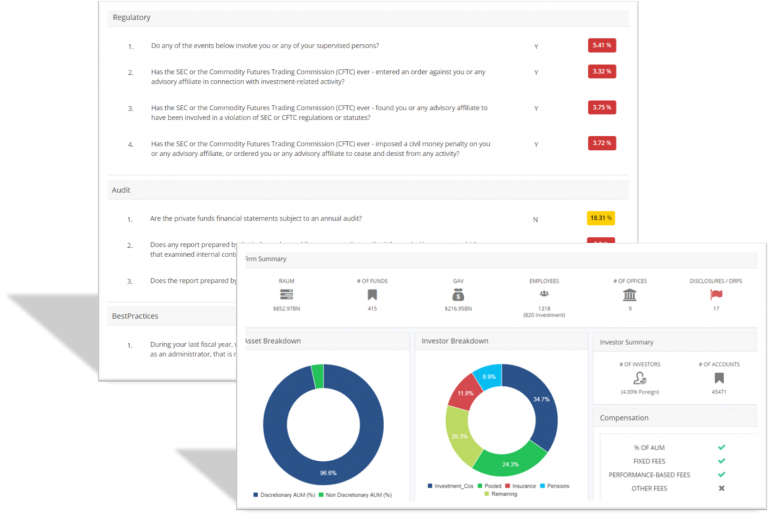 DATA ANALYTICS
Powerful Sourcing & Analytics
SEC ADV Filings have data for over 24,000 firms, and over 69,000 private funds. Leverage this rich dataset for:
manager sourcing and peer analysis
identifying and monitoring key risk areas
benchmarking key risks
EASY TO USE
User friendly diligence platform
Access simple, yet effective advisor profiles, private fund listings, and private fund profiles. Configure materiality threshold for filing changes.
Track historical changes across regulatory assets, investor profiles
Identify new criminal, civil and regulatory DRPs
Identify changes to key owners and executives as well as service providers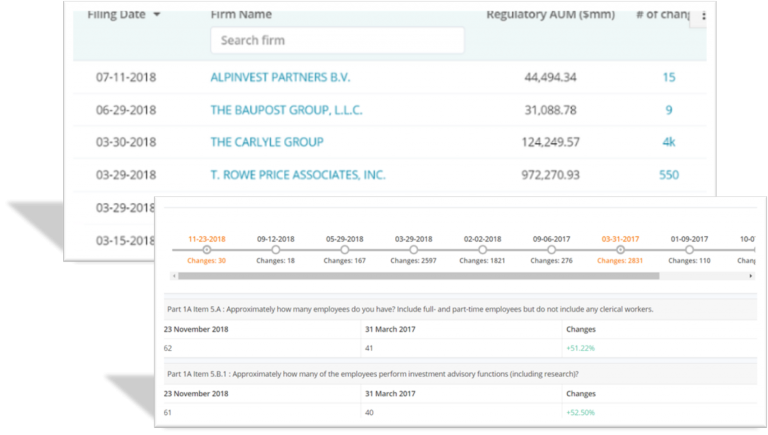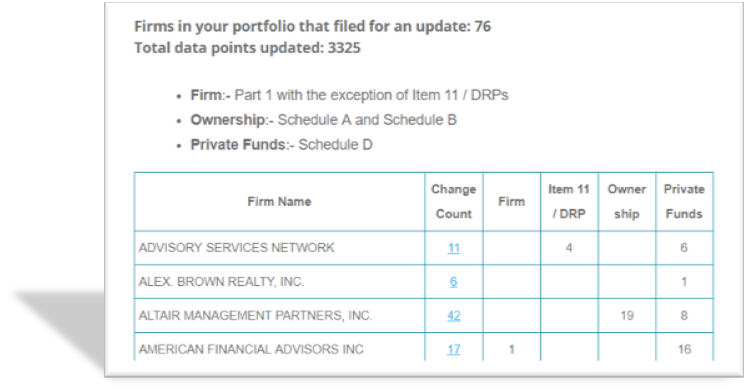 TRANSPARENCY
Timely email alerts
Free daily / weekly email alert with FormADV filing changes of your portfolio delivered to your inbox. Be proactive in managing risks in your portfolio.
EASY TO USE
Comprehensive data search and exports
A customized Excel file attachment on key changes along with email alerts by upgrading to our analytics subscription.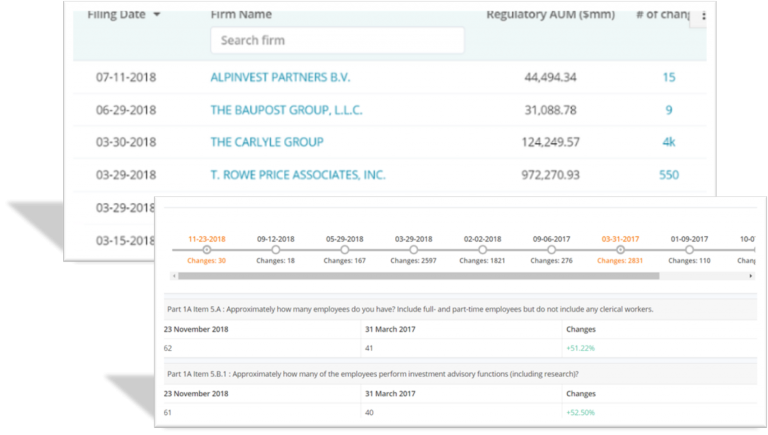 Add ADV module to your diligence framework