Say goodbye to data disparity and say hello to consistency across third-party databases, regulatory filings, and reporting requirements.

EASILY POPULATE CONSULTANT AND OTHER THIRD PARTY DATABASES
Use DiligenceVault's flexible templates to maintain responses for database reporting needs
Finalize your projects and lock down the latest approved information knowing that your quantitative and qualitative data stored in DiligenceVault is the one source of truth – minimizing costly errors
Improve functional effectiveness by preparing content for investment databases such as Mercer, eVestment, Callan, Morningstar, Wilshire, and many more.
WORK TOGETHER ACROSS YOUR FIRM
Collaborate across your firm to quickly and and accurately develop database responses and answers
Store various third-party database templates across multiple products in a centralized location for easy access and distribution.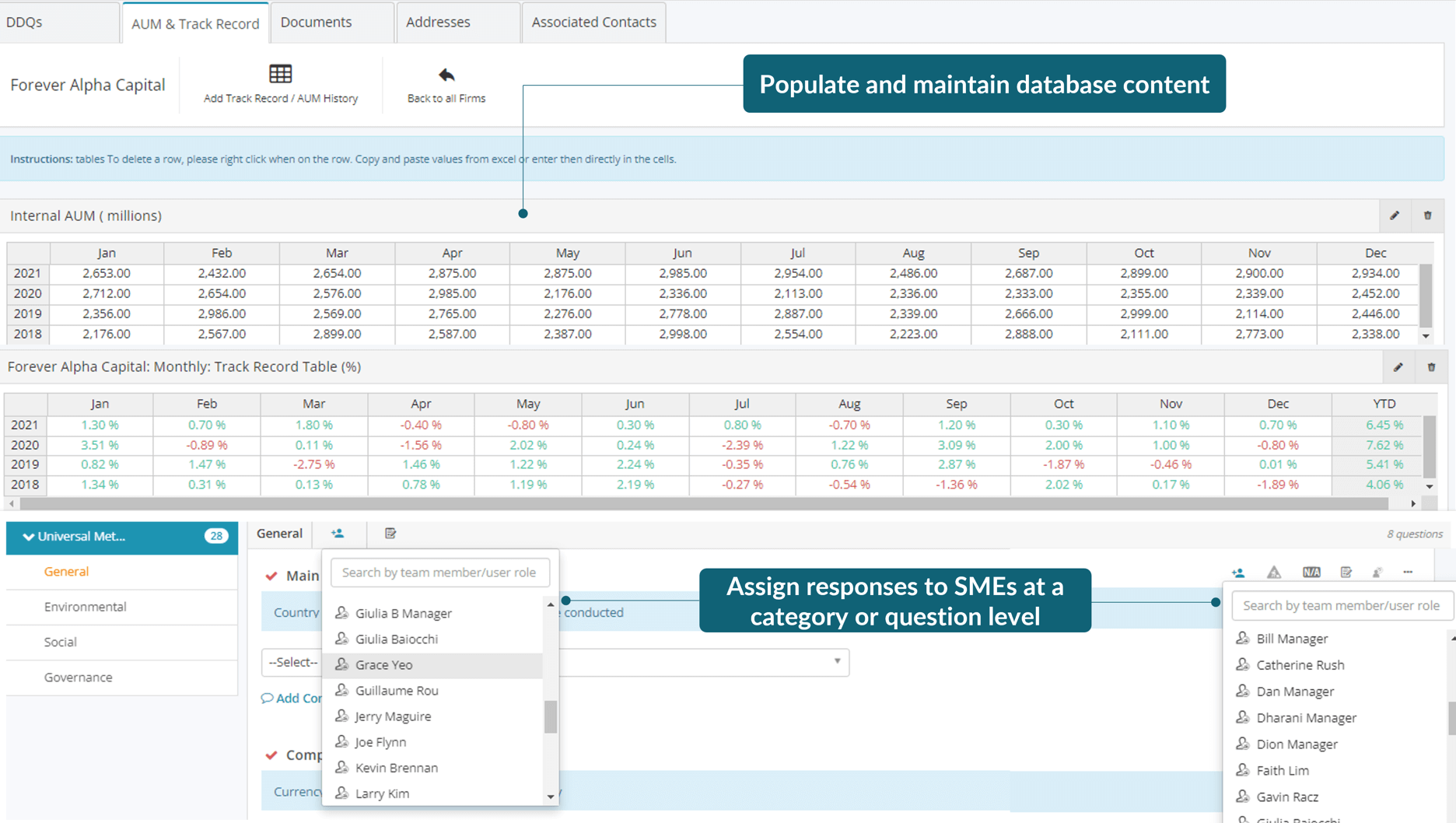 Want to see how it could work for you?