At DiligenceVault, we celebrate the work of the diligence professionals that we have had the pleasure of building relationships with over the years. As a way to help the community build more connections and collaboration, we have created a weekly diligence jobs board of opportunities from our network – Diligence In the Job Search!
Share your roles with us by sending an email to search@diligencevault.com, and we'll be sure to highlight them!
Would like to learn more about our technology platform – here's a place to start!
September 27, 2023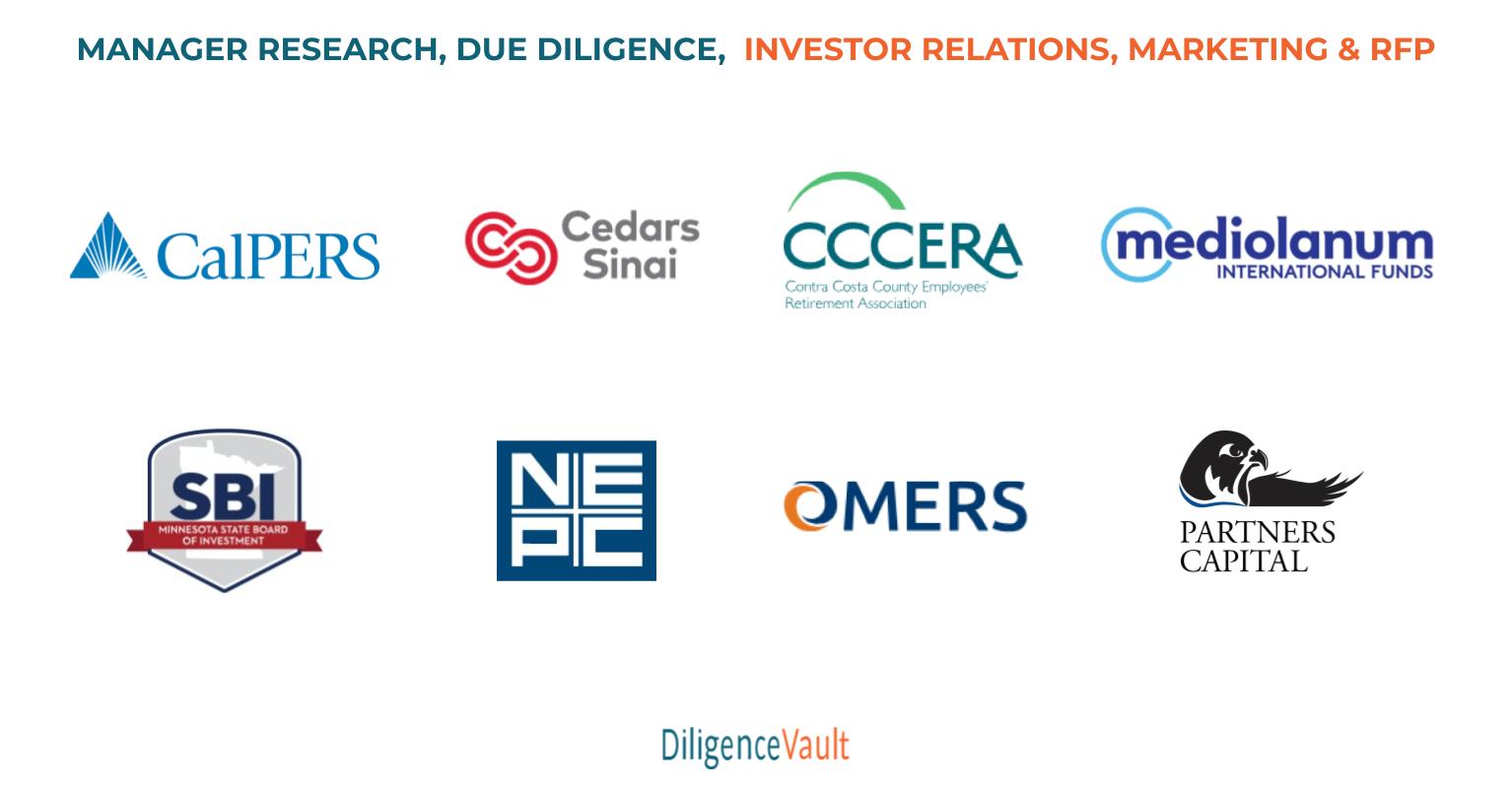 Associate Director, Private Markets Investment Risk, OMERS, Toronto, ON
Compliance Associate, Partners Capital, Boston, MA
Investment Analyst, Cedars-Sinai, Los Angeles, CA
Investment Analyst, Participant Directed and Non-Retirement Investments, Minnesota State Board of Investment, St. Paul, MN
Investment Manager- Applied Equity Research, California Public Employees' Retirement System, Sacramento County, CA
Senior Investment Analyst – Manager Research, Mediolanum Irish Operations, Dublin City, Ireland
Senior Investment Analyst, Contra Costa County Employees' Retirement Association, Concord, CA
Sr. Investment Analyst – Operational Due Diligence, NEPC, Boston, MA (Hybrid)

September 13, 2023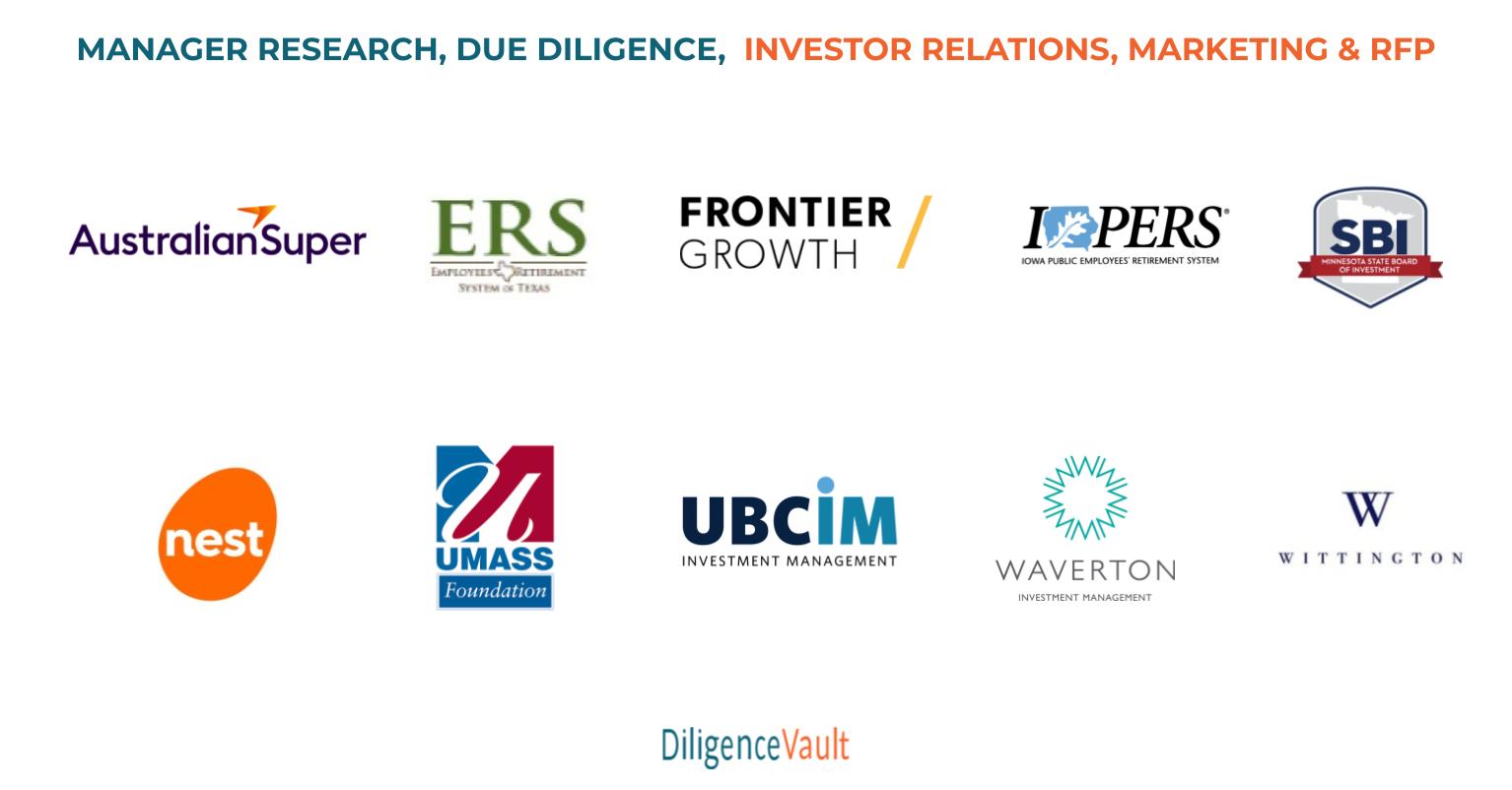 Associate, Direct Investments, Sustainability and Energy Transition, Wittington Investments, Limited, Toronto, ON (Hybrid)
Investment Office Operations Associate, The University of Massachusetts Foundation, Newton, MA
Manager-Corporate Services, UBC Investment Management, Vancouver, BC
Multi Asset Analyst, Waverton Investment Management, London, Greater London (Hybrid)
Multiple Job Openings, Iowa Public Employees'​ Retirement System, Various Locations
Portfolio Management and Investor Relations Analyst, Frontier Growth, Charlotte, NC
Portfolio Manager, Employees Retirement System of Texas, Austin, Texas Metropolitan Area (Hybrid)
Senior Associate, Third Party Due Diligence, AustralianSuper, Melbourne, Victoria, Australia (Hybrid)
Senior Investment Analyst, Private Markets, Minnesota State Board of Investment, St Paul, MN (Hybrid)
Senior Responsible Investment Manager, National Employment Savings Trust, London, England, United Kingdom (Hybrid)
August 30, 2023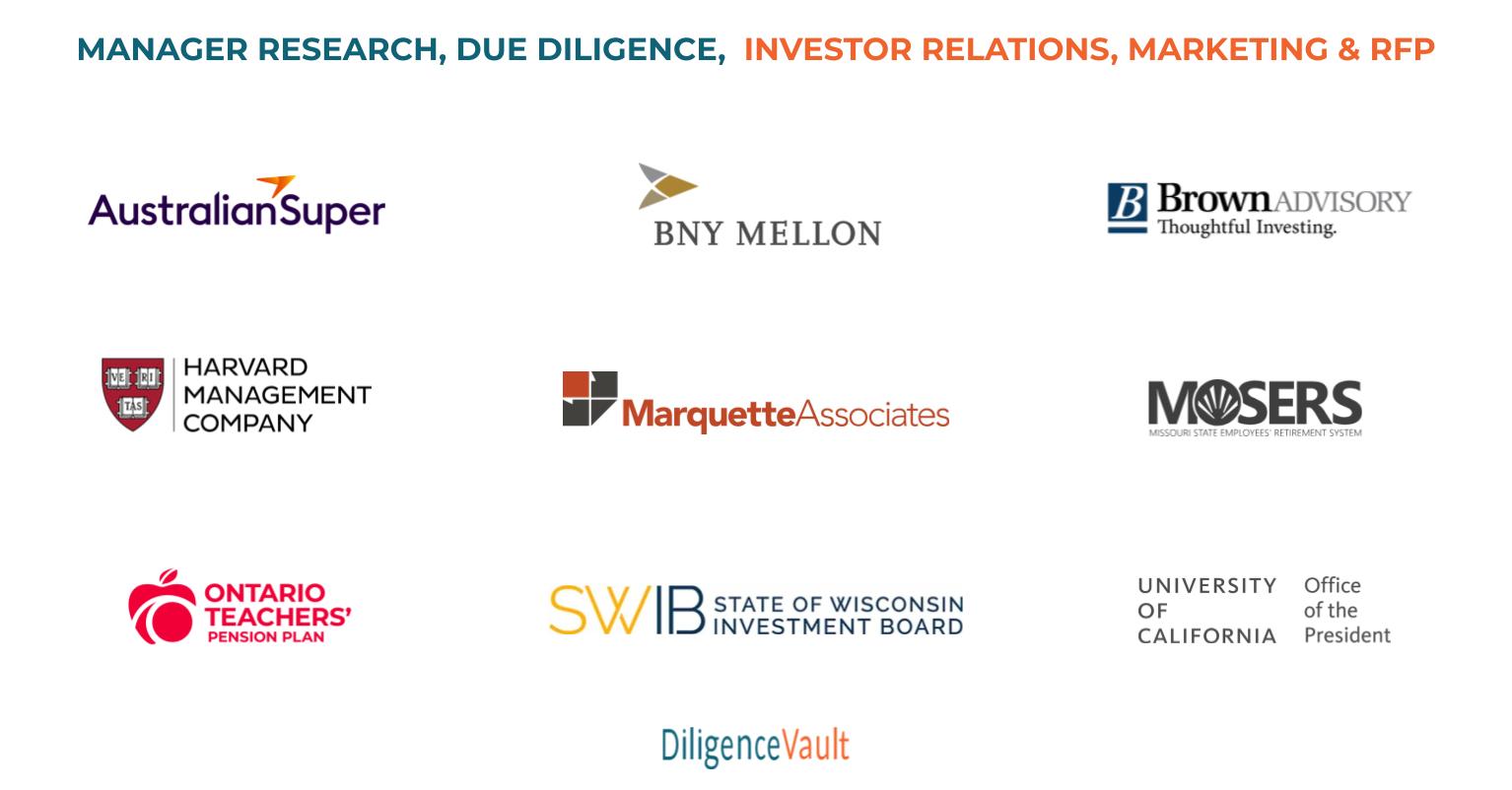 Analyst, Risk Analytics & Systems, State of Wisconsin Investment Board, Madison, WI
Finance (Hedge Funds), Harvard Management Company, Boston, Massachusetts, United States
Multiple Job Openings, BNY Mellon, Various Locations
Research Analyst, Private Markets, Marquette Associates, Chicago, Illinois
Senior Associate, Operational Due Diligence, AustralianSuper, Melbourne, Victoria, Australia (Hybrid)
Senior Investment Analyst – Liquid Markets, MOSERS, Jefferson City, Missouri (Hybrid)
Senior Investment Associate, Private Equity, University of California Office of the President, Oakland, CA
Senior Manager, Private Asset Operations, Ontario Teachers'​ Pension Plan, Toronto, ON (Hybrid)
Senior Operational Due Diligence Analyst, Brown Advisory, New York, NY
August 23, 2023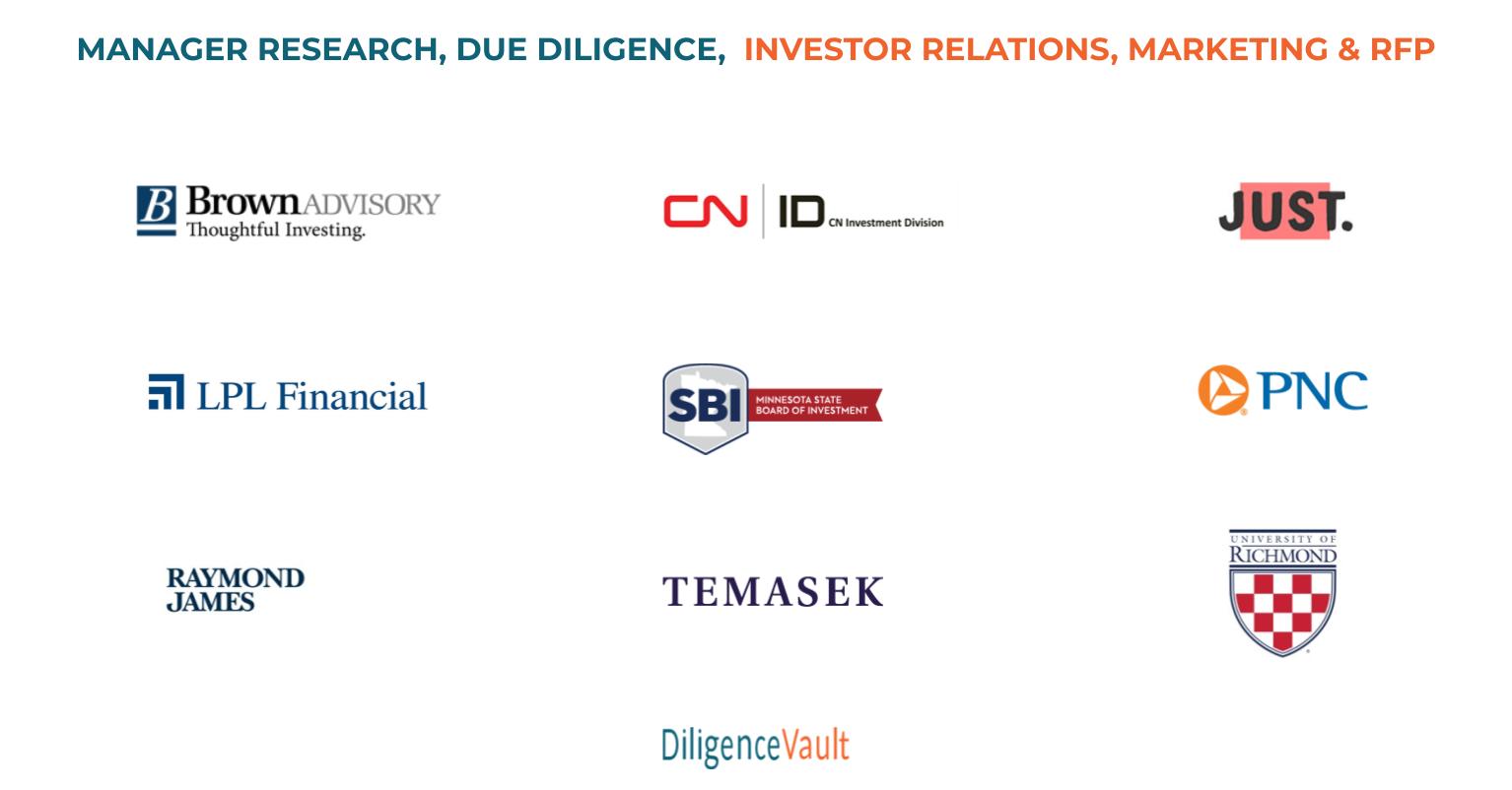 Associate Director, Private Investment Team, University of Richmond, Richmond, VA, United States
Investment Analyst, Private Markets, Minnesota State Board of Investment, St Paul, MN (Hybrid)
Manager Research Specialist – Alternative Investments, PNC, Philadelphia, PA
Responsible Investment Manager, Just Group plc, London, England, United Kingdom (Hybrid)
Senior Alternative Investments Associate, Raymond James, St Petersburg, FL (Hybrid)
Senior Analyst, Absolute Return, CN Investment Division, Montreal, QC (Hybrid)
Senior Operational Due Diligence Analyst, Brown Advisory, New York, NY
SVP, Product Risk Management, LPL Financial, Fort Mill, SC (Hybrid)
Vice President, Investment Services, Lead Core Data Management, Temasek, Singapore
August 09, 2023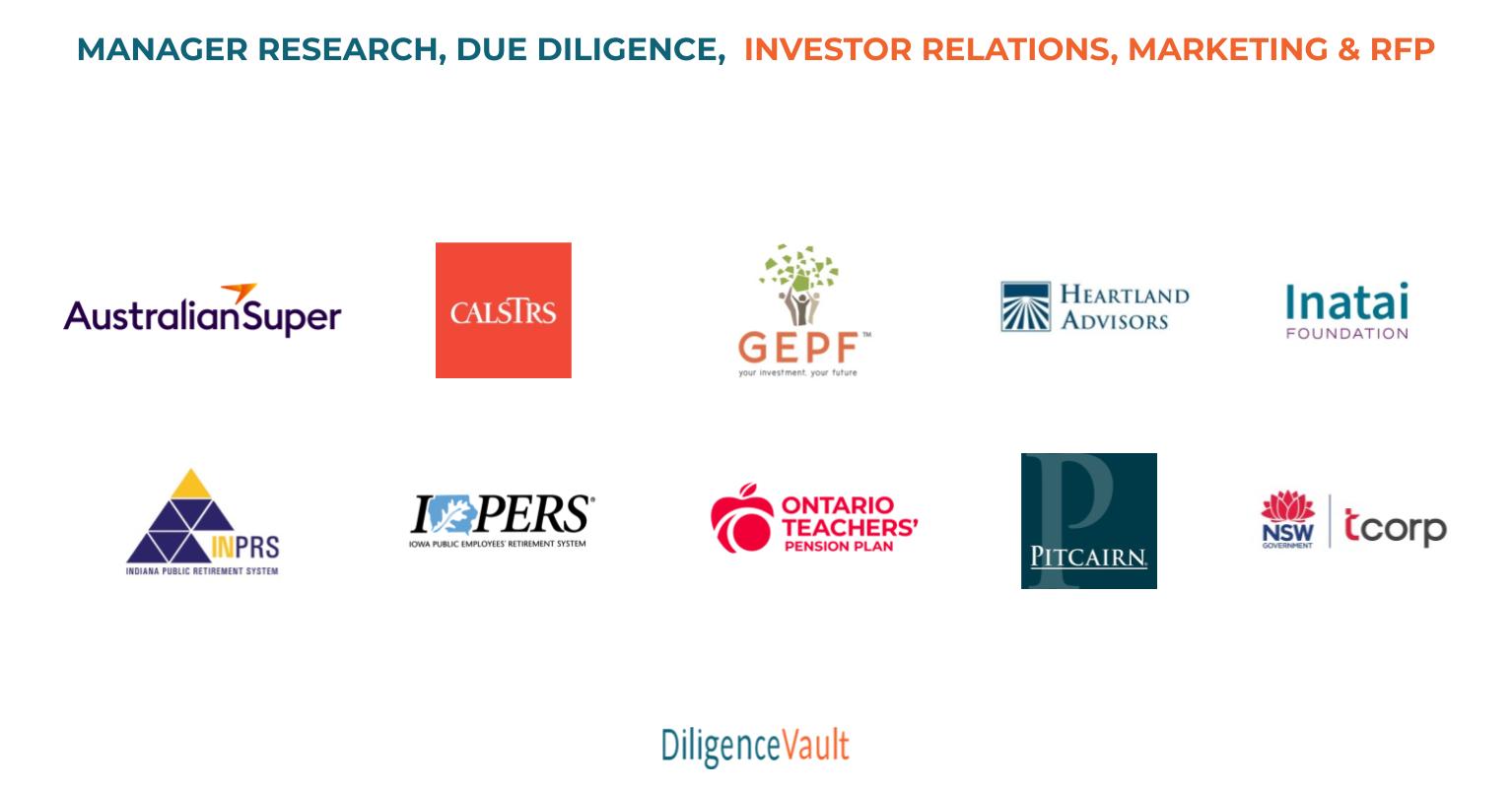 Director of Asset Allocation, Indiana Public Retirement System, Indianapolis, IN (Hybrid)
Investment Analyst, Government Employees Pension Fund, Pretoria, SA
Investment Analyst, Infrastructure & Natural Resources, Ontario Teachers'​ Pension Plan, Toronto, ON (Hybrid)
Investment Associate – Private Markets, Iowa Public Employees' Retirement System, Des Moines, IA
Investment Officer III, Private Equity Direct Investments, CalSTRS, Yolo County
Multiple Job Openings, Pitcairn Trust Company, Jenkintown, PA, US
Relationship Manager, Heartland Advisors, Milwaukee, US
Senior Associate, Operational Due Diligence, AustralianSuper · Melbourne, Victoria, Australia (Hybrid)
Senior Investment Analyst, Partner Selection, TCorp, Sydney, New South Wales, Australia (Hybrid)
Vice President of Operations & Administration, Inatai Foundation, Washington State
July 26, 2023
Analytics Engineer – Public Markets, Teacher Retirement System of Texas, Austin, Texas Metropolitan Area
Assistant Director Investment Analytics, Cleveland Clinic, Beachwood, US
Compliance Analyst – Private Equity, StepStone Group, Charlotte, NC (Hybrid)
Investment Analyst, Alexforbes, Gauteng, South Africa
Investment Analyst, University of Virginia Investment Management Company, Charlottesville, VA
Marketing Specialist, Picton Mahoney Asset Management, Greater Toronto Area, Canada (Hybrid)
Retirement Chief Investment Officer, City of Tacoma, Tacoma, WA
Senior Investment Analyst, Fairview Health Services, Saint Paul, Minnesota
Senior Investment Officer, United Nations Joint Staff Pension Fund, New York
July 12, 2023
Associate, Operational Due Diligence (ODD), HarbourVest Partners, London, United Kingdom
Director of Investments, Kansas State University Foundation, Manhattan, KS
Internship Human Rights Research, Responsible Investment, PGGM Investments, Zeist, Netherlands
Investment Analyst, University of Virginia Investment Management Company, Charlottesville, VA
Investment Operations Specialist, Robert Wood Johnson Foundation, Princeton, NJ (Hybrid)
Multi-Asset Strategy & Solutions – Associate, Manager Research – Public Equities and Fixed Income, BlackRock, New York (Hybrid)
Private Equity Funds Investment Senior Analyst – Associate, Teacher Retirement System of Texas, Austin, Texas
Senior Compliance Officer, Alberta Investment Management Corporation (AIMCo) Edmonton, Alberta (Hybrid)
Senior Investment Analyst – Public Market Investments, Office of the Illinois State Treasurer, Chicago, Illinois
June 21, 2023
AVP/VP, Fund Execution Services, GIC, Singapore (Hybrid)
Fund Research Analyst, Quilter Cheviot, London, England (Hybrid)
Investment Performance Analyst, NGS Super, Sydney, NSW
Investments Manager, SSM Health, Missouri, USA
Multiple Job Openings, BBR Partners, New York
Multiple Job Openings, Employees Retirement System of Texas, Texas, Austin
Multiple Job Openings, Pension Protection Fund, London
Multiple Job Openings, The David and Lucile Packard Foundation, Los Altos, California
Portfolio Manager: Alternatives, Alexforbes, Sandton, SA
VP – Investment Operations, Advocate Health, Illinois, USA
VP, Public Markets, Hershey Trust Company, Hershey, PA
June 07, 2023
Associate Investment Operations, Washington University Investment Management Company (WUIMC), Washington University, Missouri
Associate, Investment Research, Sun Life, Toronto, ON
Investment Accountant – Analyst, UTIMCO, Austin, TX (Hybrid)
Multiple Job Openings, Orange County Employees Retirement System(OCERS), Santa Ana, CA
Portfolio Manager, Infrastructure, TelstraSuper, Melbourne, Australia (Hybrid)
Private Equity Multi-Manager Capability Specialist, UBS, Zurich, Switzerland
Retirement Investment Risk & Asset Allocation Officer, Iowa Public Employees' Retirement System(IPERS), Polk County, IA
Senior Investment Associate- Private Equity, Partners Capital, Boston
May 24, 2023
Analyste Appels d'Offres, Rothschild & Co, Paris, France
Associate/AVP, Sustainability Services, GIC, Singapore (Hybrid)
Investment Analyst, Total Fund Management – Portfolio Strategy, Ontario Teachers'​ Pension Plan, Toronto, ON
Low-Carbon & Net Zero Investment Specialist, CalSTRS, West Sacramento (Hybrid)
Platform Investment Analyst, AMP, Sydney, New South Wales, Australia
Private Equity Investment Associate, Partners Capital, San Francisco, CA/Boston, MA
Senior Analyst Infrastructure Investments Asia Pacific, APG Asset Management, Hong Kong
Sr. Associate, Operational Due Diligence, Northern Trust Asset Management, Stamford, CT
Sustainable Investing Investment Officer, CalPERS, Sacramento County
May 10, 2023
Head of Responsible Investing, Alexforbes, Sandton, SA
Investment Intern: Part-Time, Children's Healthcare of Atlanta, Brookhaven, GA
Investment Officer, Boston College, Chestnut Hill, United States
Investment Performance Analyst, Cbus Super Fund, Melbourne, Australia (Hybrid)
Multiple Job Openings, Frontier Advisors, Melbourne, Australia
Multiple Job Openings, Public Investment Corporation, Pretoria, SA
Principal – Equity, Cleveland Clinic, Beachwood, OH
Product Marketing Manager – Private Markets & Alternatives, Voya Investment Management, New York (Hybrid)
Senior Associate, Investor Relations, Jungle Ventures, Singapore (Hybrid)
Senior Manager Research Analyst, Quilter Investors, London, England, UK
April 26, 2023
Analyste Appels d'Offres, Rothschild & Co Paris, France
AVP, Operational Due Diligence, Investment Services Public Markets, GIC, New York, United States
Director, Investments, Texas A&M University, College Station, TX
Fund Analyst, PSG Wealth, Waterfall, Midrand
Investment Data & Systems Manager, Washington University Investment Management Company, Clayton, MO
Investor Operations Reporting Analyst, Chicago, GCM Grosvenor, Illinois, United States
Lead Hedge Fund Specialist, APAC, Mercer, Singapore (Hybrid)
Manager, Alternatives, Future Fund Melbourne, Victoria, Australia (Hybrid)
Multiple Job Openings, CalPERS, Sacramento County, California
Multiple Roles, Partners Capital, USA & UK Locations
Portfolio Manager, The Texas Municipal Retirement System (TMRS), Austin, TX
Senior Investment Analyst, JANA Investment Advisers, Sydney, New South Wales, Australia
April 12, 2023
Investment Analyst – Chief Investment Office, Boston Children's Hospital, Boston
Investment Specialist – Infrastructure, Frontier Advisors, Sydney, New South Wales, Australia
Multiple Job Openings, Office of the Illinois State Treasurer, Chicago or Springfield, IL
Operational Due Diligence (ODD) Analyst, Texas Permanent School Fund, Austin, TX
Operations Associate Wholesale & Institutional Clients(EN), Van Lanschot Kempen, Amsterdam, North Holland, Netherlands (Hybrid)
Portfolio Manager, Texas Municipal Retirement System, Austin, TX
Public Investment Associate – Investment Office, Georgetown University, Washington, DC
Relationship Manager – Investment Consultant Relations, DWS Group, Greater Chicago Area (Hybrid)
Senior Hedge Fund Specialist, APAC, Mercer, Singapore, (Hybrid)
Senior Legal Counsel, Alberta Investment Management Corporation, Edmonton, Alberta
Vice President, Investment Research & Manager Selection, BBR Partners, New York City (Hybrid)
March 29, 2023
Associate – Private Equity – VC & Growth Equity, StepStone Group, New York, United States
Investment Associate, Doris Duke Foundation, New York
Investment Chief Operating Officer, MSRP, Baltimore City, MD, USA
Investor Relations Associate, Magnitude Capital, New York
Multiple Job Openings, Utah Retirement Systems, Salt Lake City, Utah
Portfolio Analyst, PUBLIC SAFETY PERSONNEL RETIREMENT SYSTEM, Phoenix, Arizona
Portfolio Manager Sustainable Beleggingen, MN, The Hague, South Holland, Netherlands (Hybrid)
Principal, Sustainable Investing, Ontario Teachers'​ Pension Plan, Toronto, Canada
Senior Analyst, Alfred I. duPont Charitable Trust, Jacksonville, FL On-site
Senior Associate, Fund Investments, Claridge Inc., Montreal, QC (Hybrid)
Senior Associate, Manager Research & Selection, Principal Financial Group New York
Vice President, ESG, Private Equity, ARES, Century City, CA
Vice President, Investment Operations & Portfolio Analytics, Hershey Trust Company, Hershey, PA (Hybrid)
March 15, 2023
Analyst, Operational Due Diligence, BlackRock, Seattle, US
Investment Analyst – Credit Income, Aware Super, Sydney, New South Wales, Australia (Hybrid)
Investment Analyst, St. John's University, Queens, NY
Investment Fellow – Private Markets, San Francisco Employees' Retirement System, San Francisco, US
Investment Manager, American Chemical Society, Washington, DC, US
Manager, Income Strategies, UAW Retiree Medical Benefits Trust, Ann Arbor, MI (Hybrid)
Operational Due Diligence Analyst, Raymond James, St Petersburg, FL (Hybrid)
Portfolio Manager, Strategy, The University of Chicago, Office of Investments, Chicago, IL
Private Equity Investment Analyst, State of Wisconsin Investment Board, Madison, WI
Responsible Investment Analyst – Real Estate, Local Pensions Partnership Investments, London, United Kingdom
RFP Associate, Angel Oak Capital Advisors, LLC, Atlanta Metropolitan Area
Sr Operational Due Diligence Analyst, BNY Mellon, New York & Pittsburgh, United States
March 01, 2023
Associate Director – Investment Management Due Diligence, Carne Group, London, England, United Kingdom (Hybrid)
Investment Analyst – Alternative Investments, Office of the Illinois State Treasurer, Springfield, IL
Investment Manager, Children's Healthcare of Atlanta, Brookhaven, Georgia
Investment Officer, Investment Risk Mitigating Strategies, California State Teachers' Retirement System (CalSTRS), Yolo County
Investment Operations Manager, Disciplina Group LLC, Nashville, TN (Hybrid)
Portfolio Manager or Sr. Portfolio Manager-Private Equity, Utah Retirement Systems, Salt Lake City, United States
Senior Compliance Officer, Regulatory Compliance and Operational Due Diligence, Alberta Investment Management Corporation, Edmonton, AB (Remote)
Senior Portfolio Manager Fixed Income, MN, The Hague, South Holland, Netherlands (Hybrid)
Wealth Management, Private Portfolio Solutions – Associate, JP Morgan Chase & Co., New York, NY, United States
February 15, 2023
Analyst, Responsible Investing, University Pension Plan Ontario Toronto, ON (Hybrid)
Associate Risk Manager, University of Chicago, Chicago, IL
Diligence Analyst, LCG Associates, Inc., Atlanta, GA
Fund Management Associate, National Employment Savings Trust, London, England, United Kingdom
Investment Analyst, Kamehameha Schools, Honolulu, Hawaii
Investment Analyst, PSRS/PEERS, St. Louis, MO, USA
Investment Solutions Executive Director, Hightower Advisors New York, NY (On-site)
Multiple Openings, Employees Retirement System of Texas, Austin, Texas
PE Diverse Managers Investment Analyst/Associate, GCM Grosvenor New York, NY
Private Equity -Co-Investment – Sr Analyst – Associate, Teacher Retirement System of Texas, Austin, TX (On-site)
Senior Financial Analyst, MIT Investment Management Company, Cambridge, United States
Senior Investment Analyst, First Pacific Advisors, Los Angeles, United States
Sr Operational Due Diligence Analyst, BNY Mellon, New York, United States
Vice President, Investment Research & Manager Selection, BBR Partners, New York City Metropolitan Area (Hybrid)
February 01, 2023
BAAM Strategic Alliance Fund, Vice President, Blackstone, New York (On-site)
Director of Private Equity, Zurich Alternative Asset Management, New York
Fund Analyst, PSG Konsult Ltd, Waterfall, Midrand
Hedge Fund Analyst / Senior Analyst, Aurum London, England (Hybrid)
Investment Analyst, Alternative Investments and Real Assets, Telstra Super, Melbourne VIC
Investment Analyst, Kamehameha Schools, Honolulu, HI (On-site)
Investment Associate, Private Investments Team, SCS Financial, Boston, MA
Investment Operations Analyst, Adler Management LLC, Minnetonka, MN (Hybrid)
Junior RI Analyst, Universities Superannuation Scheme (USS), London
Multiple Openings, Employees Retirement System of Texas, St Austin, Texas
Multiple Openings, Veris Wealth Partners, New York
Quantitative Fund Analyst F/M, Candriam, Luxembourg (On-site)
Senior Analyst, Alternative Investments, CUNA Mutual Group, Greater Madison Area (Remote)
Senior Associate, Credit Investments, Novo Capital Investments, Copenhagen
Senior Investment Analyst, Virginia529, North Chesterfield
Senior Portfolio Manager Alternative Investments, Die Mobiliar Asset Management AG, Bern, Switzerland