At DiligenceVault, we celebrate the work of the diligence professionals that we have had the pleasure of building relationships with over the years. As a way to help the community build more connections and collaboration, we have created a weekly diligence job board of opportunities from our network.
Share your roles with us on LinkedIn, Twitter, or Facebook with a hashtag #DiligenceSearch, or send us an email at search@diligencevault.com, and we'll be sure to highlight them!
September 22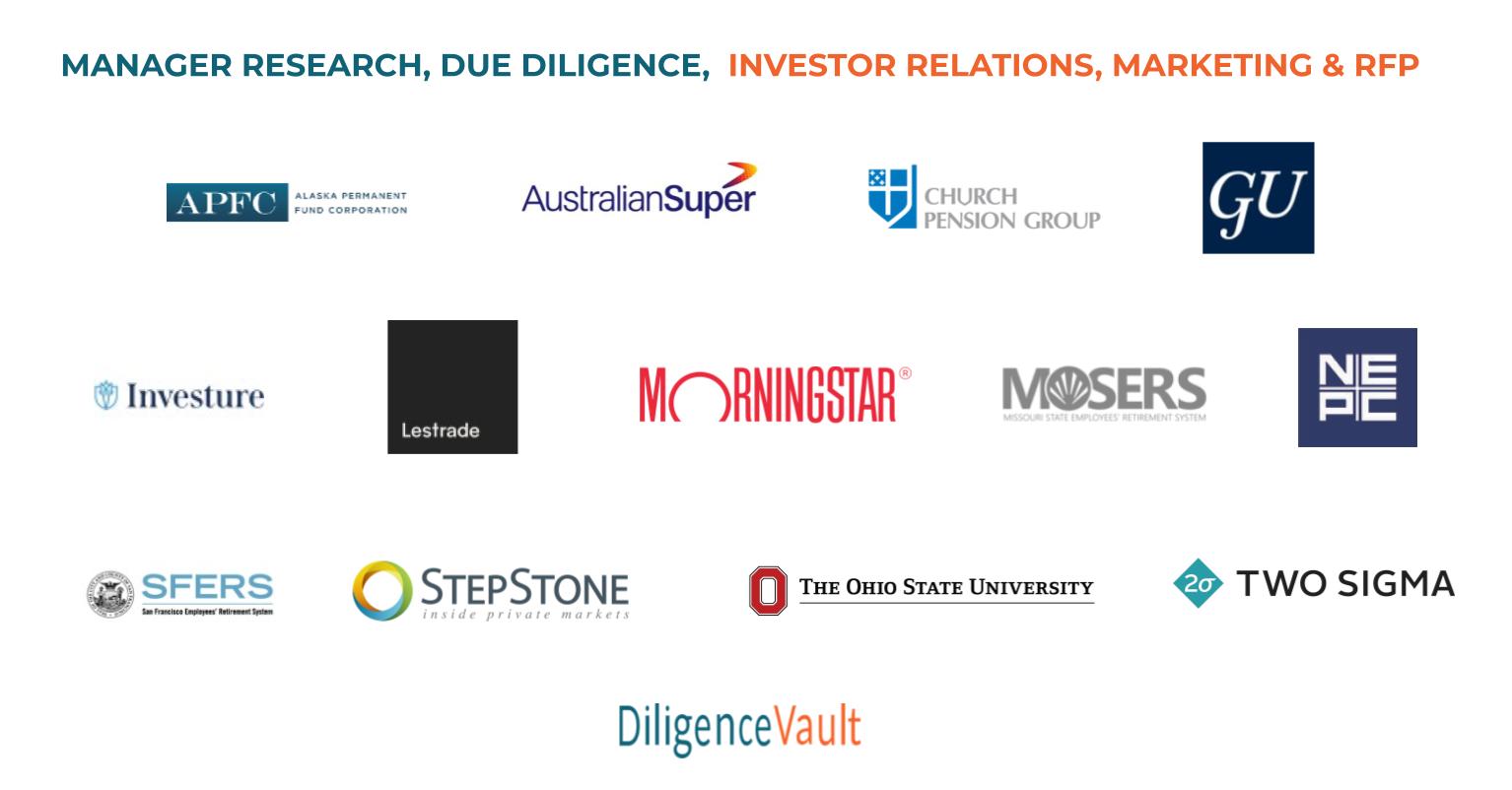 Compliance Officer, Alaska Permanent Fund Corporation, Juneau, AK
Consultant, Lestrade Amsterdam-Noord, North Holland, Netherlands
Director of Investment Stewardship Research, Manager Research, Morningstar, London, England, United Kingdom
ESG & Impact Associate, StepStone Group, New York, NY
Head of Private Equity, Missouri State Employees' Retirement System, Jefferson City, Missouri
Investment Analyst (Private Equity) 3yr program, Church Pension Group, New York, NY
Investment Analyst, The Ohio State University, Columbus Campus
Investment Team, Manager Selection (Private Portfolio), Investure, LLC, Charlottesville, VA
Investment Operations Analyst for the Investment Office, Georgetown University, Washington, DC
Research Analyst – Real Assets/Real Estate, NEPC, LLC Boston, MA
Senior Manager, Emergent Risks, AustralianSuper, Melbourne, Victoria, Australia
Senior Portfolio Manager – Private Equity, San Francisco Employees' Retirement System, San Francisco, CA
Vice President, Consultant Relations, Two Sigma, New York, NY
September 15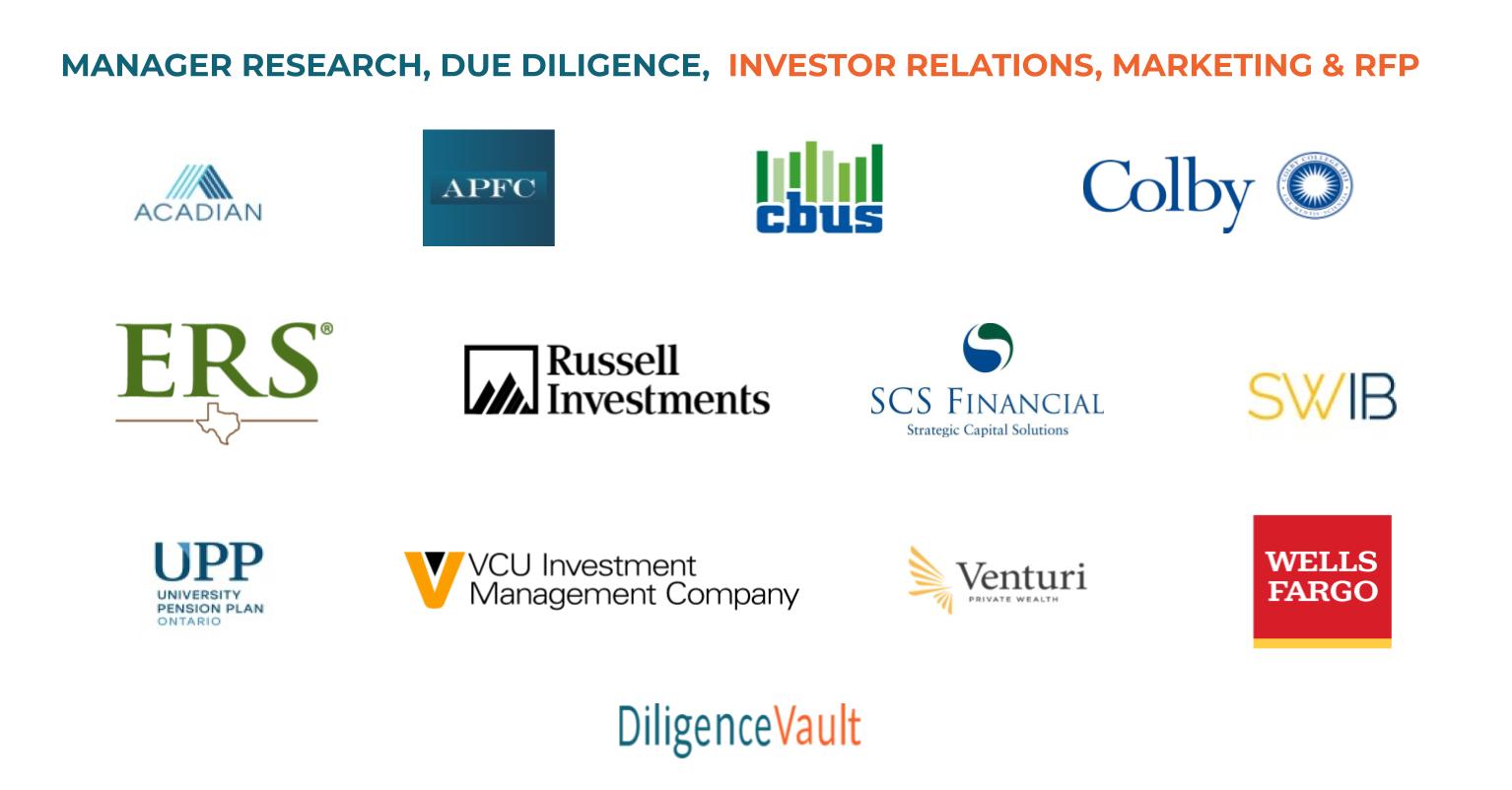 Business Development Specialist – Sales & Client Service for Sub-Advisory Team, Acadian Asset Management, Boston, MA
Director of Operations and Technology, Venturi Private Wealth, Austin, TX
Fund Accounting Intern, State of Wisconsin Investment Board, Madison, WI
Hedge Fund Investment Analyst, SCS Financial, BOSTON, MA
Investment Analyst, VCU Investment Management Company, Richmond, VA
Investment Manager Research Analyst 2, Wells Fargo, St Louis, MO
Legal Assistant – Investments and Securities, ERS of Texas, Austin, Texas
Manager, Investment Operations, University Pension Plan Ontario, Toronto, ON
Private Markets Associate, Alaska Permanent Fund Corporation, Juneau, Alaska
Private Markets Associate, Cbus Super Fund, Sydney, New South Wales, Australia
Senior Investment Analyst, Colby College, Boston, MA.
Senior Operational Due Diligence Analyst, Russel Investment, New York, Seattle, Milwaukee, Chicago
September 8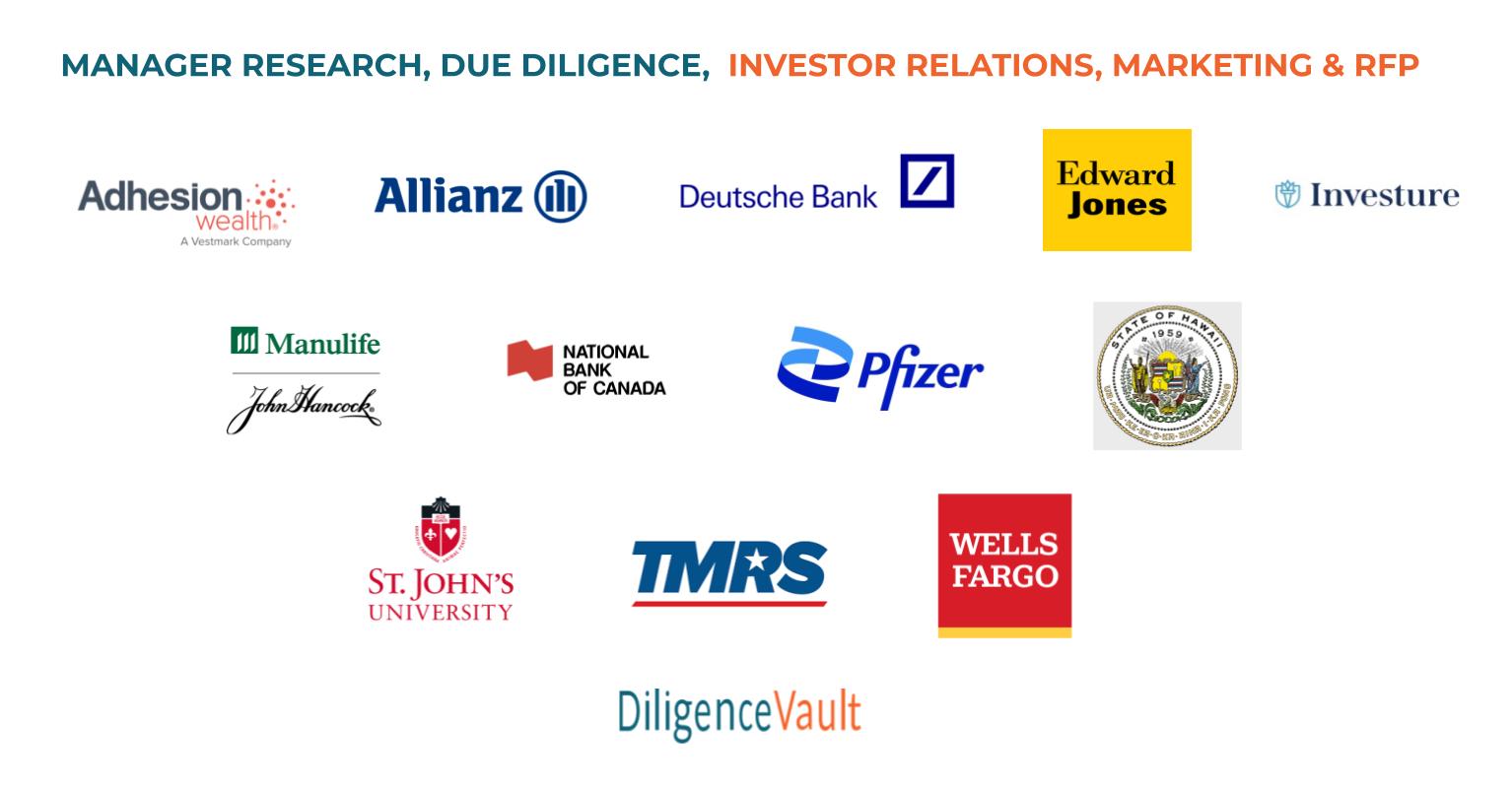 Associé ou Directeur Associé Investissements Privés, National Bank of Canada, Montreal, QC
Compliance Counsel – Investment Advisory (US Remote Eligible), Edward Jones, St Louis, MO Remote
EUTF Investment Analyst, State of Hawaii Employer-Union Health Benefits Trust Fund, Hawaii
Investment Analyst, Johns Hopkins University, Keswick, USA
Investment Analyst, Investure LLC, Charlottesville, Virginia
Investment Management Specialist, Wells Fargo, Scottsdale, AZ
Investment Director, Manulife and John Hancock, Multiple Location in Canada
Investment Manager (f/m), Deutsche Bank, Luxembourg 2 Blvd K. Adenauer
Investment Consultant, Adhesion Wealth, Charlotte, NC
Real Estate/Other Public & Private Markets- Investment Analyst I-III, Texas Municipal Retirement System , Austin, TX
(Senior) Manager (m/f/d) – Investment Strategy & Alternatives at Allianz Investment Management Singapore, Allianz Investment Management, Singapore
Senior Manager, Pension Investment, Pfizer, New York
September 1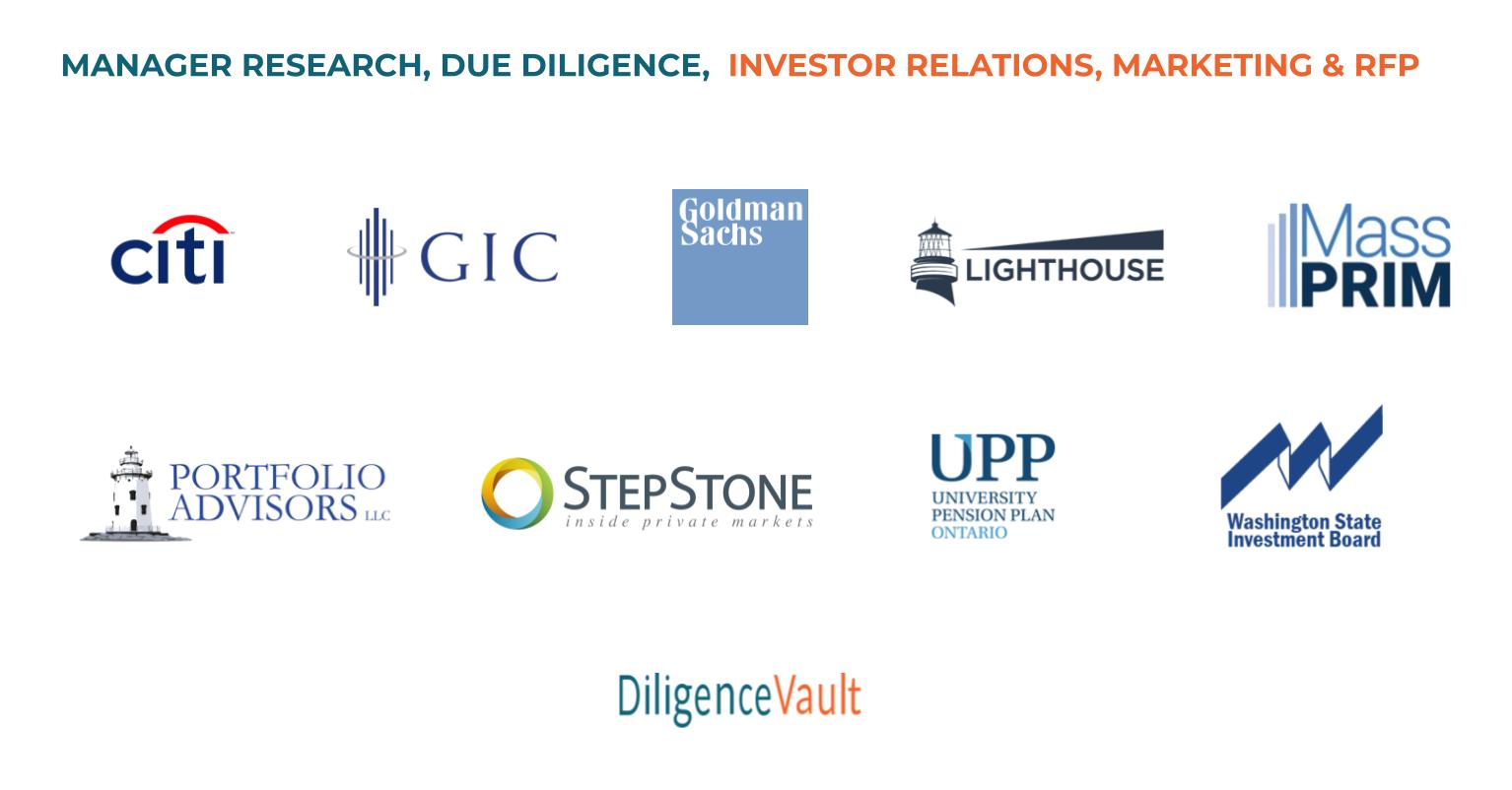 Asset Management Division, Alternative Investments & Manager Selection Group, Hedge Fund Strategies, VP, West Palm Beach, Goldman Sachs West Palm Beach, FL
Associate/AVP, Software Developer, Business Partnership and Solutions, GIC, Singapore
Associate – Marketing Services, Portfolio Advisors, LLC Darien, CT
Investment Officer, Private Equity, Massachusetts Pension Reserves Investment Management, Boston, MA
Investment Officer – Private Equity, WASHINGTON STATE INVESTMENT BOARD, Thurston County – Olympia, WA
Operational Due Diligence Vice President, StepStone Group LP, Baltimore, MD
Operational Due Diligence Associate Manager, Lighthouse Investment Partners, LLC, Palm Beach Gardens, FL
PERE Product Manager EMEA & APAC – AVP, Citi, London United Kingdom
Private Equity and Real Estate Product Manager, Citi, New York, NY
Senior Analyst, Treasury, University Pension Plan, Ontario Toronto, ON
August 25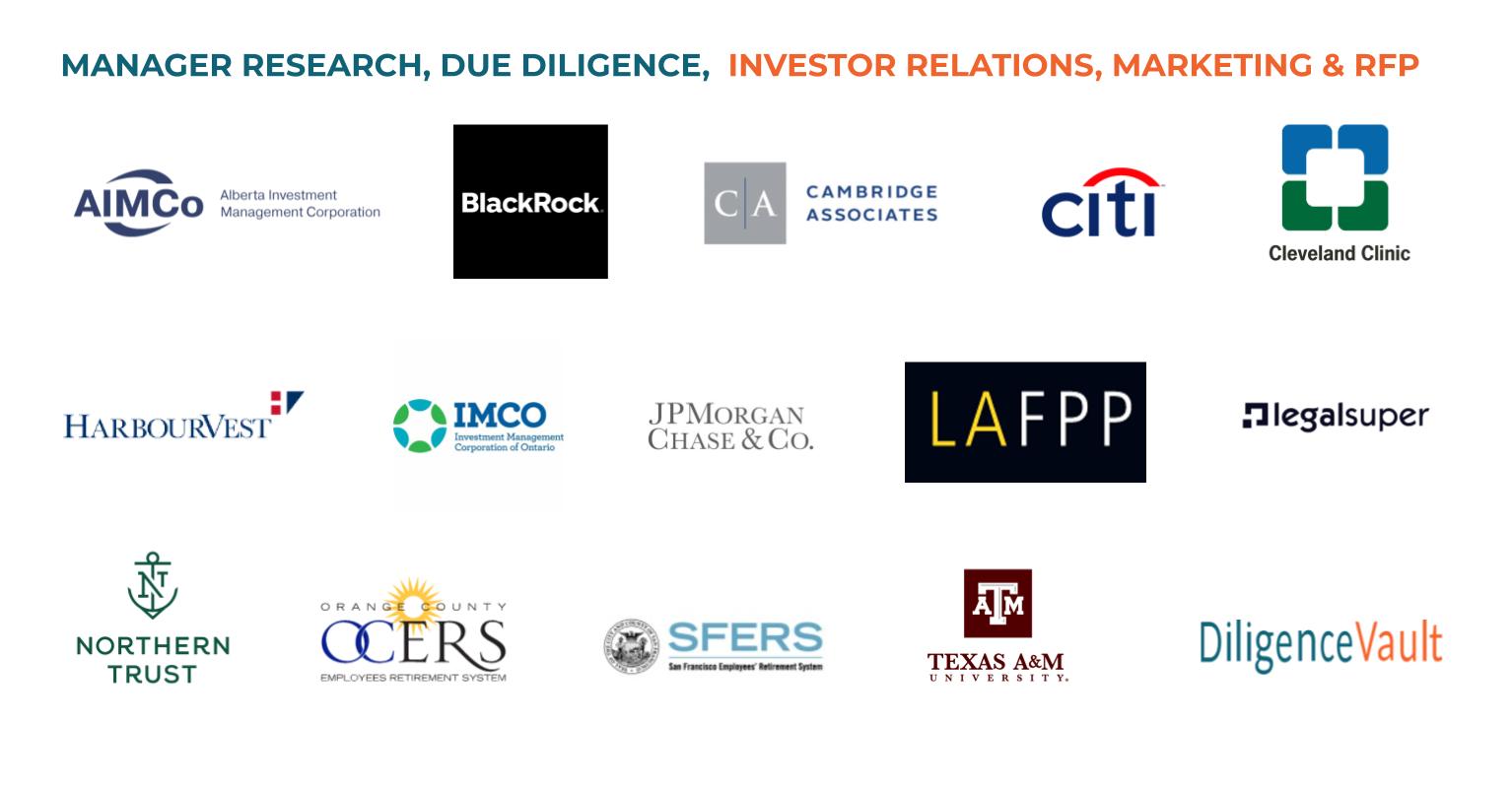 Associate Investment Director, Diverse Manager Research, Cambridge Associates, Boston, MA
Director of Investments, Orange County Employees Retirement System, Santa Ana, CA
Investment Officer III – Head of Private Markets, City of Los Angeles – Department of Fire and Police Pensions, Los Angeles, California
Investment Analyst/Senior Analyst, legalsuper, Melbourne, Victoria, Australia
Investment Assistant, Texas A&M University, Texas, USA
Italian Sales Support Team Lead, Associate – Budapest), BlackRock, Budapest, Budapest, Hungary
Marketing Associate, Content Development, HarbourVest Partners, Boston, MA
Operational Due Diligence Professional (Traditional & Insurance Carriers), JPMorgan Chase & Co., New York, NY
Private Equity and Real Estate Product Manager, Citi, New York, USA
Sr Investment Associate (Boca Raton Office), Northern Trust Corporation, Boca Raton, FL
Senior Portfolio Manager, Public Market Alternatives, Investment Management Corporation of Ontario (IMCO), Toronto, ON
Senior Analyst, Responsible Investment, AIMCO, Edmonton, Alberta
Senior Manager Investment Operations, Cleveland Clinic, Beachwood, Ohio, USA
Senior Portfolio Manager – Private Equity, San Francisco Employees' Retirement System (SFERS), San Fancisco, USA
Senior Business Analyst, Cambridge Associates, Boston, MA
August 18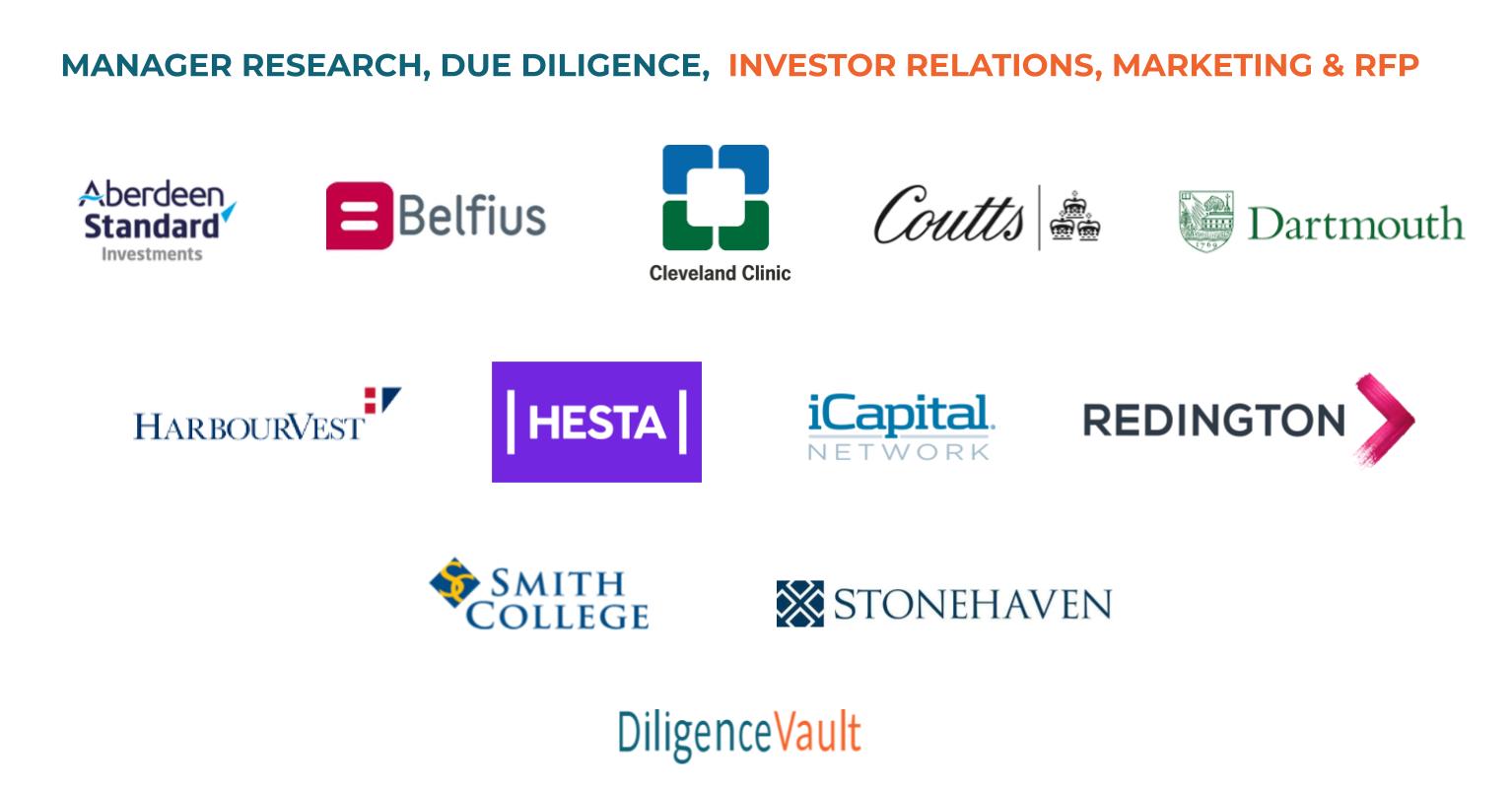 Analyst, Operational Due Diligence, HarbourVest Partners, Boston, MA
Chief Risk Officer (CRO), North Dakota Retirement and Investment Office, Bismarck, ND
Director of Investments, Smith College, Boston, Massachussets
Fund Analyst, Coutts, London, England, United Kingdom
Fund selection Analyst, Belfius, Brussels, Brussels Region, Belgium
Head of Due Diligence & Mandate Management, STONEHAVEN, LLC, New York City Metropolitan Area
Hedge Fund Research and Due Diligence – Vice President, iCapital Network, New York, NY
Investment Operations (Title Flexible), Dartmouth College, USA
Manager Research Analyst – Private Markets, Barnett Waddingham, UK
Multi-Asset & Liquid Alternatives Researcher, Redington, London, England, United Kingdom
Proposal Specialist, Aberdeen Standard Investments, London, England, United Kingdom
Senior Investment Analyst – Unlisted Assets – Private Equity, HESTA, Melbourne, Victoria, Australia
SENIOR INVESTMENT ANALYST – EQUITY PRIVATE CAPITAL, The Cleveland Clinic Investment Office, BEACHWOOD, OHIO
August 11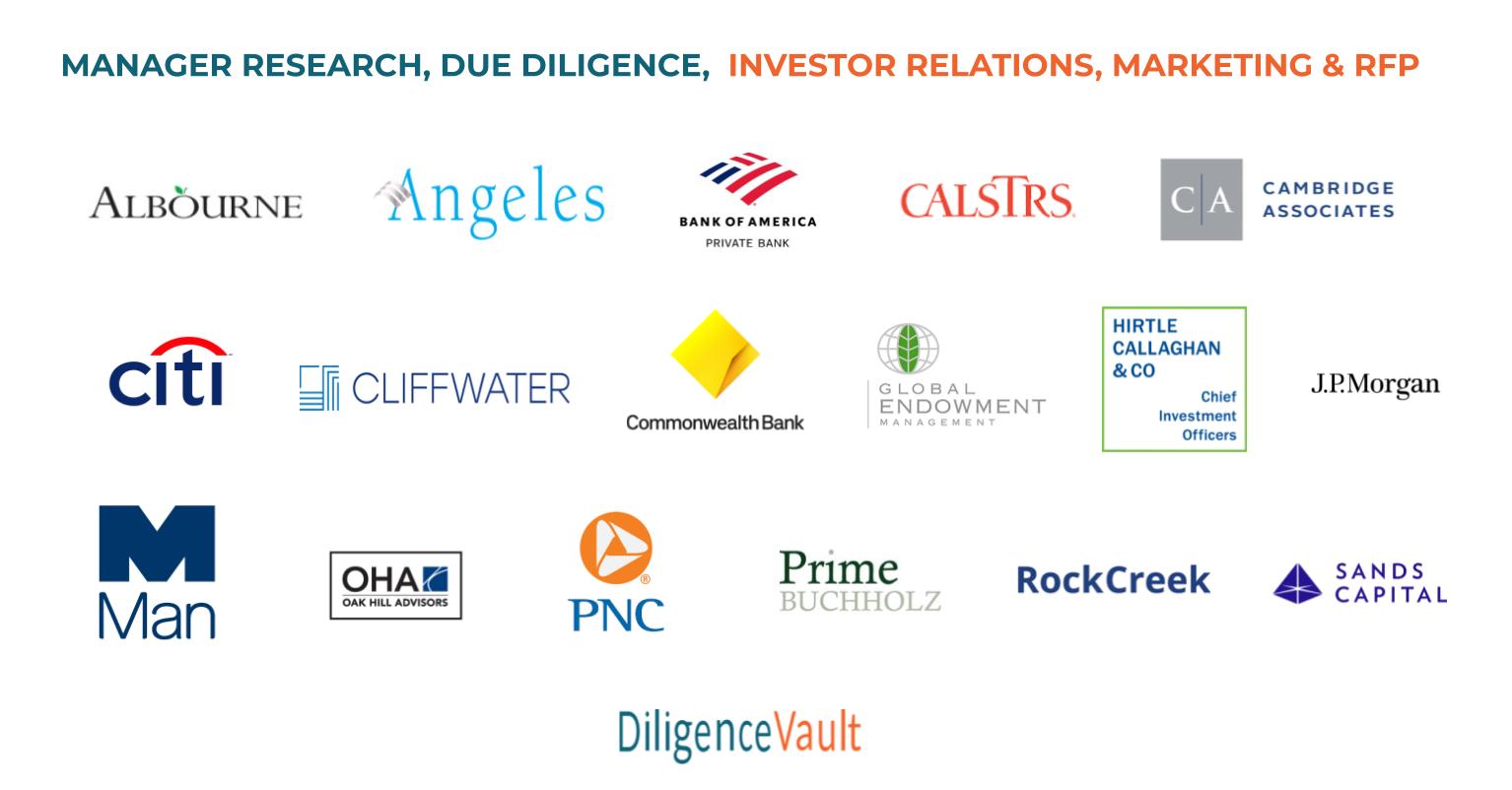 Alternative Investment Operational Due Diligence Analyst, Cliffwater, New York, NY
Alternative Investments-Business Due Diligence Analyst, Bank of America Private Bank, New York, NY
Asset Management – Alternatives – Real Estate Investor Relations Analyst, JPMorgan Chase & Co., New York, NY
Business Development Senior Associate- Private Client, Cambridge Associates, San Francisco, USA
Client Relations Associate, Sands Capital, Arlington, VA
Investment Analyst, Morningstar, Cape Town, South Africa
Investment Associate, Angeles Investments, Santa Monica, CA
Investment Analyst, Hirtle, Callaghan & Co., Greater Philadelphia
Investment Analyst, Commonwealth Bank, Sydney, New South Wales, Australia
Investor Relations Analyst, Oak Hill Advisors, L.P. Fort Worth, TX
Junior Hedge Fund Investment Services – Marketing/RFP/DDQ, Man Group London, England, United Kingdom
Operational Due Diligence Analyst, Albourne, London, England, United Kingdom
Operational Due Diligence Associate, Prime Buchholz LLC, Portsmouth, NH
Operational Due Diligence Associate III, PNC, Philadelphia, PA
Principal, Impact Investments, Global Endowment Management, Charlotte, NC
Private Equity Investment Officer, CalSTRS, West Sacramento, CA
Senior Real Estate Research Analyst – SVP / Director, Citi, London, UK
Senior Vice President, Operational Due Diligence, RockCreek, Washington, DC
August 4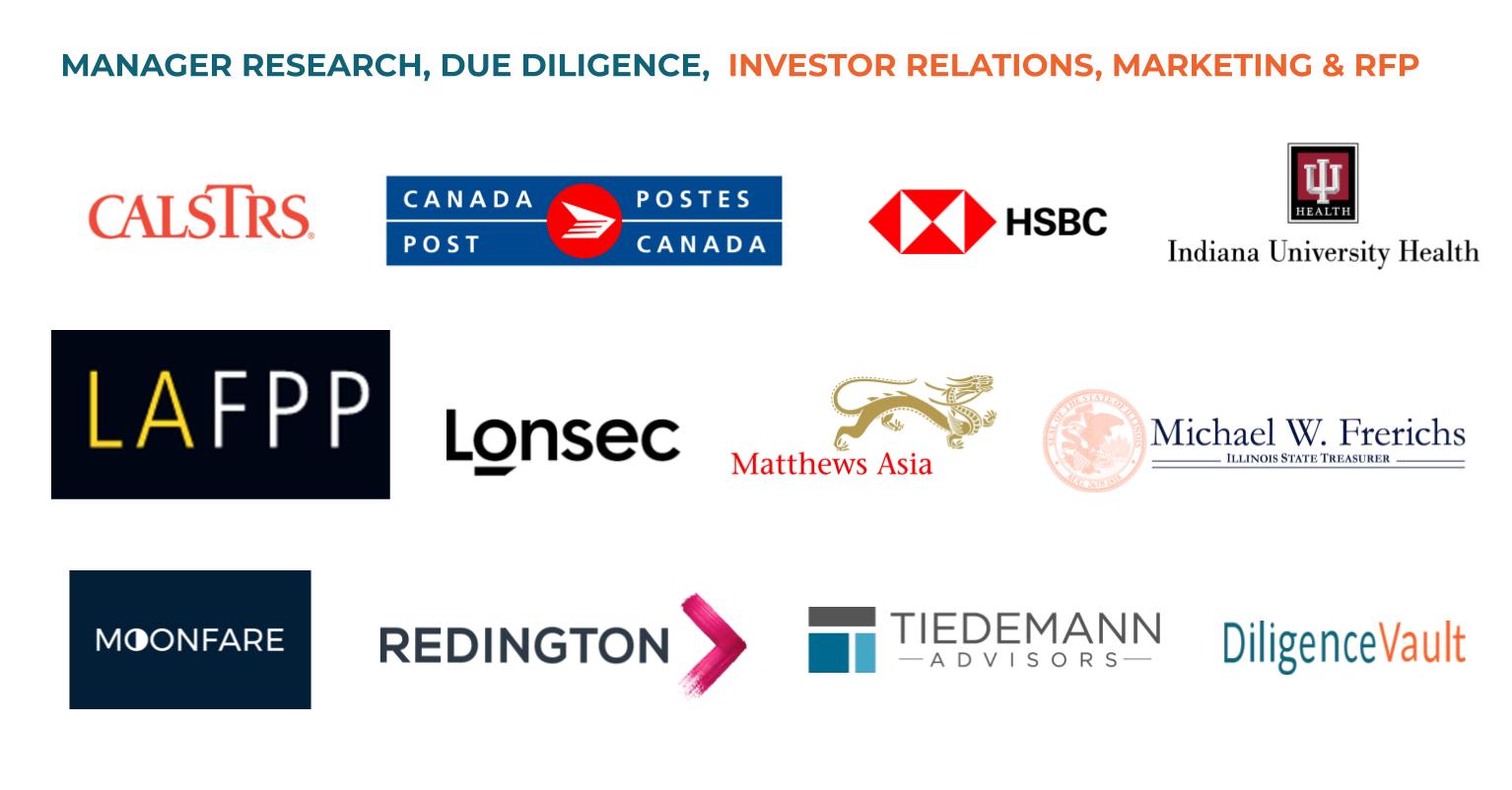 AVP – Fixed Income Fund Research, HSBC, Bangalore Urban, Karnataka, India
Head of Public Markets/Investment Officer III, City of Los Angeles – Department of Fire and Police Pensions, Los Angeles, California
Investment Analyst – Diversity & Investment Operations, Office of the Illinois State Treasurer, Chicago or Springfield, Illinois
Investment Associate, Tiedemann Advisors, New York, NY or San Francisco, CA, USA
Investment Consultant – VP/SVP, Redington, London, United Kingdom
Investment Manager, Moonfare, Berlin, Germany
Portfolio Manager, Sustainable Investment Strategies, CalSTRS, Yolo County, USA
Private Equity Investment Officer, Indiana University Health, Indianapolis,IN, USA
RFP and Client Reporting Associate, Matthews Asia, San Francisco, CA
Senior Investment Analyst, Lonsec, Melbourne, Victoria, Australia
Senior Portfolio Manager Environmental, Social and Governance (ESG) Investing 1, Canada Post / Postes Canada Ontario, Canada
July 28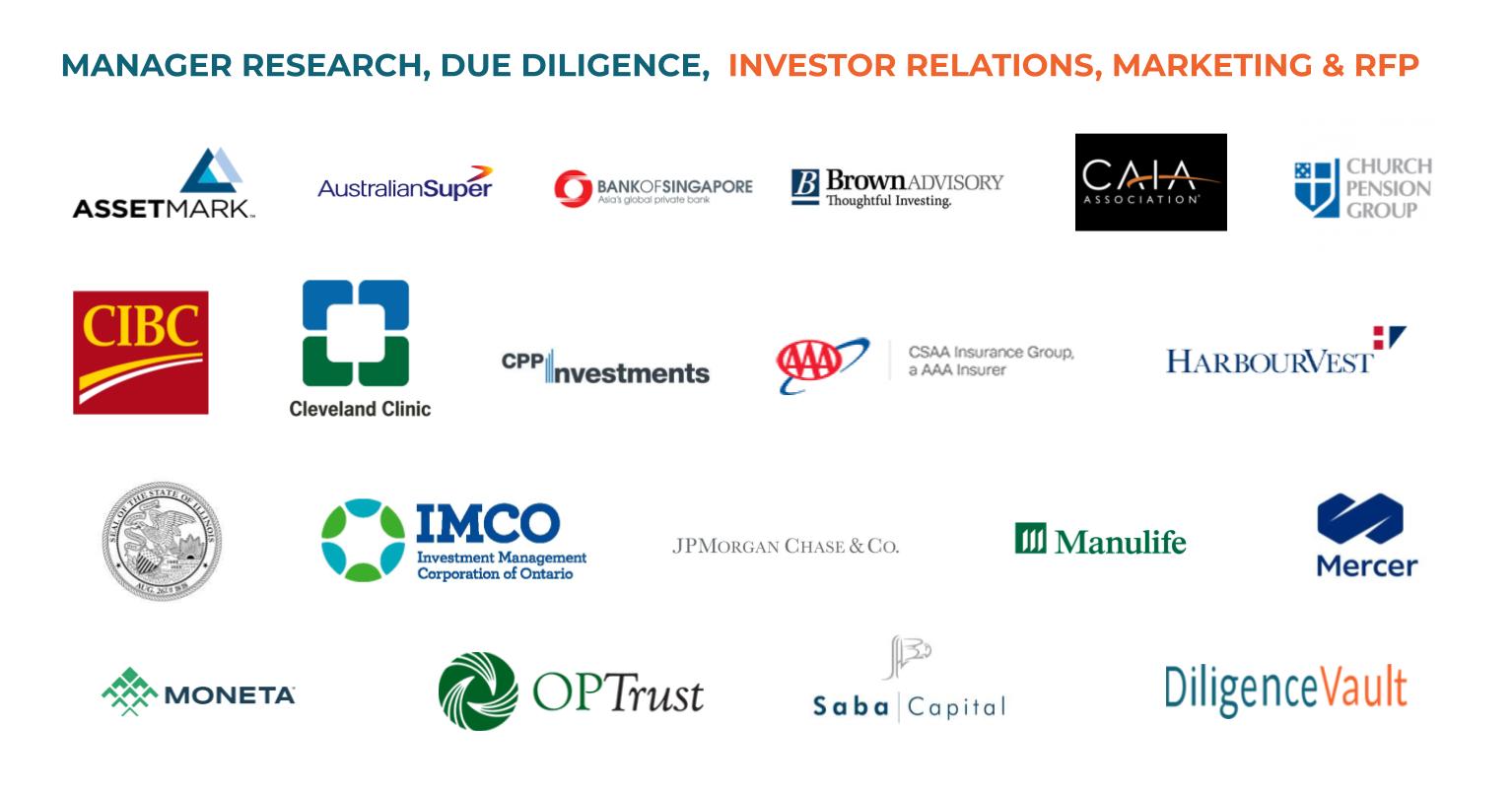 Communications & Marketing Associate, CAIA Association, Amherst, MA
Investor Relations Professional, Saba Capital Management, L.P. , New York, NY
Investment Operations Analyst, CSAA Insurance Group, a AAA Insurer Walnut Creek, CA
Director, Private Markets Research, Manulife, Boston, MA
Deputy Director of Corporate Governance & Sustainable Investment, Office of the Illinois State Treasurer, Chicago or Springfield, IL
Analyst, Operational Due Diligence, HarbourVest, Boston. Massachusetts, MA
Analyst Investments, AssetMark, Concord, CA
Senior Analyst, Office of the Chief Investment Officer, OPTrust, Toronto, ON
Fiduciary Management – Senior Strategist, Mercer, London, England, United Kingdom
Head of ESG Integration, JP Morgan Chase & Co., New York, NY, United States
Alternative Investments Lead, Moneta, USA
Principal, Direct Private Equity, CPP Investments | Investissements RPC, London, England, United Kingdom
Marketing Associate, Asian MFO/IAM (Associate/Senior Associate), Bank of Singapore, Asia's Global Private Bank
Client Service Associate, CIBC, Washington, DC
Private Client Relationship Associate, Brown Advisory, Boston, MA
Investment Analyst (Private Equity) 3yr program, Church Pension Group, New York, NY
Investment Director – Real Estate Debt, AustralianSuper, London, England, United Kingdom
Senior Investment Analyst – Equity Private Capital, Cleveland Clinic, Beachwood, OH
Associate Portfolio Manager, External Capital Markets, OPTrust, Toronto, ON
July 21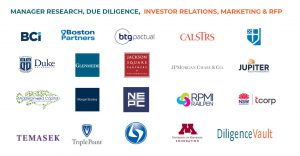 Associate, Emerging Markets – BCI, Victoria, BC, Canada
Client and Product Analyst – Jackson Square Partners, San Francisco, CA
Director of Fund Research – BTG Pactual, New York, NY
Director of Investor Relations – MiddleGround Capital, Lexington, KY
Head of Engineering & Technology, DUMAC, Durham, NC
Head of Investment Oversight – Jupiter Asset Management, Denver, CO
Institutional Portfolio Solutions Business Development Analyst – Morgan Stanley, New York, NY
Institutional Portfolio Solutions RFP Writer – Morgan Stanley, New York, NY
Investment Analyst – University of Minnesota Foundation, Minneapolis, MN
Investment Data Scientists – Temasek, Singapore
Investment Manager – Private Markets – RPMI, London, United Kingdom
Investment Researchers – Temasek, Singapore
Investments Associate – Church Pension Group, Hong Kong
Low-Carbon & Stewardship Specialist – Investment Officer II, CalSTRS, Sacramento, CA
Research Analyst – Glenmede Philadelphia, PA
Research Analyst – Private Markets – NEPC, Boston, MA
RFP Writer – Touchstone Investments, Cincinnati, OH
RFP Writer – Triple Point London, England, United Kingdom
RFP Writer/Database Coordinator – Boston Partners, Boston, MA
Senior Investment Analyst – TCorp, Sydney, Australia
Senior Investment Manager – Private Markets – RPMI, London, United Kingdom
Vice President – Operational Due Diligence – JP Morgan, London, United Kingdom
July 14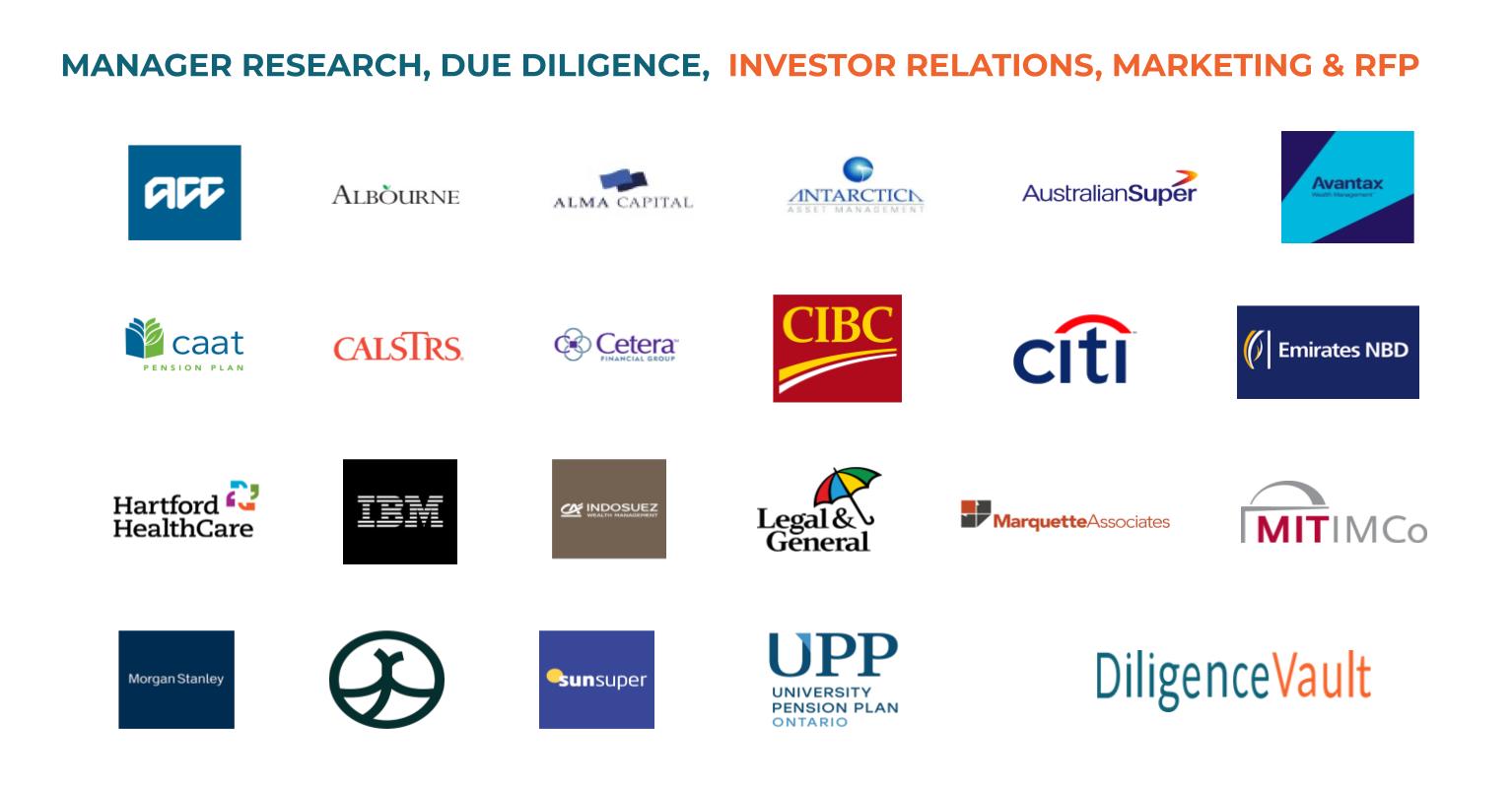 Administrative Assistant, Investment Operations, MITIMCO, Cambridge, MA, USA
Senior Investment Analyst, CIBC, Boston, MA, USA
Institutional Client Director – Ireland, Legal & General Investment Management, Dublin, Ireland
Research Associate, Alternatives, Marquette Associates, Chicago, IL
Research Analyst, Hedge Funds, Marquette Associates, Chicago, IL
Associate Portfolio Manager – RMS Research and Risk Management, CalSTRS, Yolo County, CA, USA
Investment Management Product Development (Associate – Senior Associate), Morgan Stanley, New York, USA
Team Lead, Investment Finance, CAAT Pension Plan, Toronto, ON
Investment Analyst – Research, Hartford HealthCare Corp., Hartford, CT
Portfolio Analyst, Responsible Investment, Sunsuper, Millers Point, New South Wales, Australia
Senior Investment Director – Infrastructure Debt (Europe), AustralianSuper, London, England, United Kingdom
Investment Analyst II – Private Markets, Indiana Public Retirement System, Indianapolis, IN
Principal, Alternative Due Diligence Analyst, Avantax Wealth Management℠ , Dallas, TX
Due Diligence Manager, Cetera Financial Group, St Cloud, MN
Research Analyst (Credit, Distressed and Event Driven), Antarctica Asset Management London, England, UK
Portfolio Manager – External Managers, Acc, Wellington, Wellington Region, New Zealand
Head of Sustainable Investment Performance (Head Investment Management), radicant, Zurich, Switzerland
Investment Manager Research Analyst – Vice President, Morgan Stanley, London, England, United Kingdom
Product Manager, Investment Funds, Emirates NBD, Dubai, United Arab Emirates
Investment Consultant, IBM, Dublin, County Dublin, Ireland
Fund Analyst Support Officer H/F, Indosuez Wealth Management, Luxembourg, Luxembourg
Private Equity and Real Estate (Consumer Focused) – Citi Investment Management Alternatives, Citi, New York, USA
Operational Due Diligence Analyst, Albourne, Norwalk, CT
Investment Analyst, University Pension Plan, Ontario Toronto, ON
Fund Operations Analyst, Alma Capital Group, Luxembourg, Luxembourg
July 7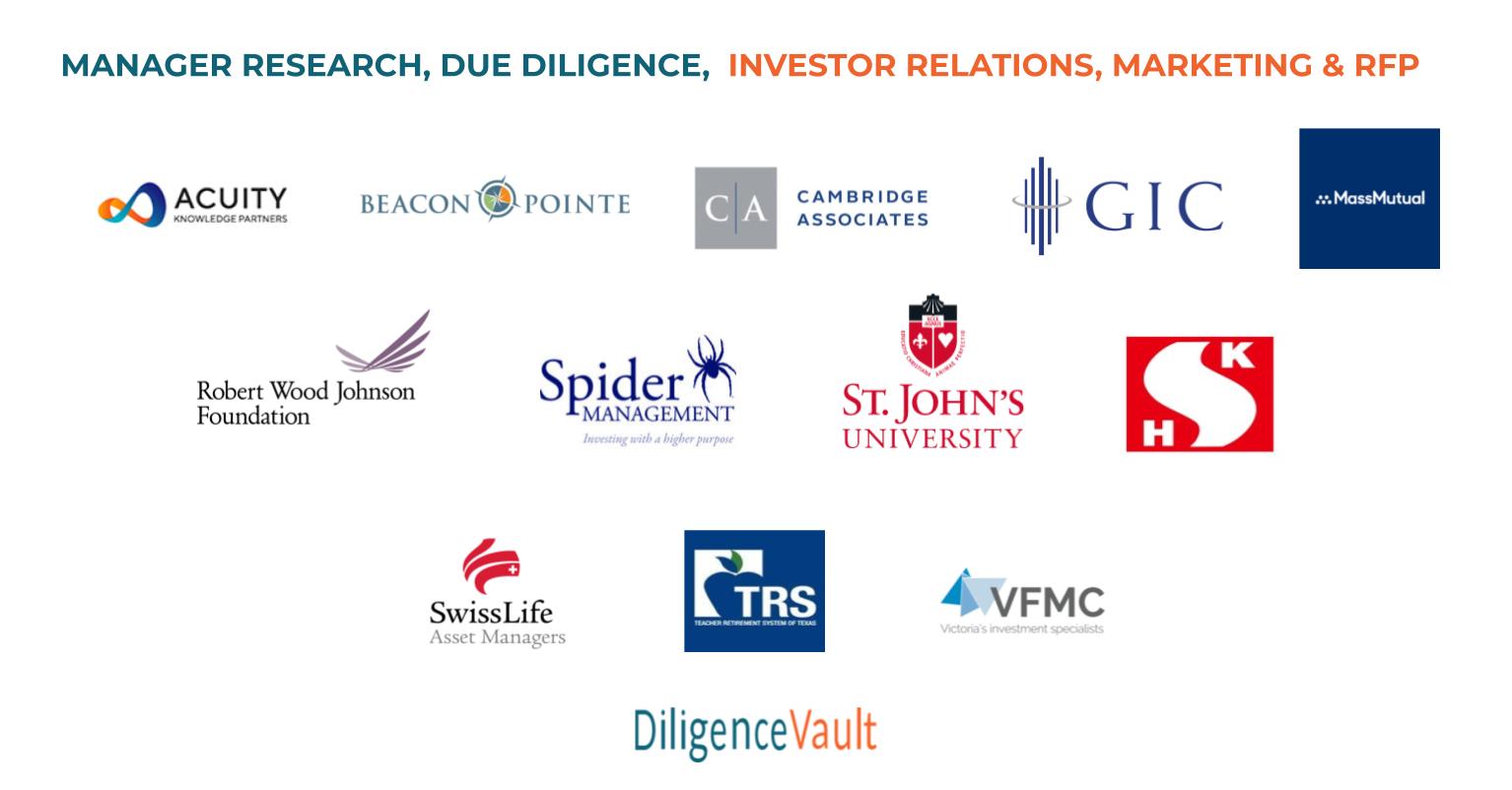 Investment Research Analyst, MassMutual, Boston, MA
RFP Writer, Acuity Knowledge Partners, Bangalore, India
Assistant Portfolio Manager – Portfolio Strategy & Asset Allocation, Victorian Funds Management Corporation (VFMC), Melbourne, Australia
Vice President and Chief Information Technology Officer, The Robert Wood Johnson Foundation, Princeton, N.J
Senior Investment Director, Private Investment Research,Cambridge Associates, Hong Kong, Hong Kong SAR
Investment Attorney, Teacher Retirement System of Texas, Austin , Texas
Investment Analyst / Investment Associate, St. John's University, Queens, NY
Risk & Due Diligence Analyst, Sun Hung Kai & Co. Limited, Hong Kong, Hong Kong SAR
Investment Controller Infrastructure, Swiss Life Asset Managers, Zurich, Switzerland
Alternatives Associate, Beacon Pointe, Scottsdale, AZ
Investor Relations Manager, Spider Management Company, Richmond, Virginia, USA
Associate, Private Equity (Global Investments, Strategy & Risk), GIC, Singapore
June 30
Manager Research – Credit, Willis Towers Watson, New York, NY
Investment Analyst, UCLA, Los Angeles, California
Sr Investment Risk Mgr, CSG (Remote Work Eligible), Edward Jones, St. Louis, Missouri, USA
Analyst/Senior Analyst (Special Opportunities Team), Teacher Retirement System of Texas, Austin, Texas
Private Equity Investment Analyst, StepStone Group, San Diego, CA
Director of Investments, Geller Advisors LLC, Los Angeles Metropolitan Area
WM Global Investment Office – GIMA – Operational Due Diligence Analyst – Vice President, Morgan Stanley New York, NY
Performance Measurement Associate, HarbourVest Partners, Boston, MA
Investment Manager Research – Thematic Investments, Citi, Stamford, CT
nvestment Officer, P3, United Nations Joint Staff Pension Fund, New York, NY
EMEA Investment Oversight Manager with State Street Global Advisors, AVP, State Street Cracow, Małopolskie, Poland
Senior Associate, Universities Superannuation Scheme (Ltd), London, England, United Kingdom
Office Manager, Amherst College Employment Opportunities, Boston, MA

June 23
Multi-Asset & Liquid Alternatives Researcher, Redington, London, England, United Kingdom
Fund Administration Associate, Stanford Management Company, Stanford, California, USA Special Opportunities Investor, Teacher Retirement System of Texas, Austin, TX, USA
Senior Manager, Investment Compliance, Kemper, Chicago, IL
Head of Quantitative Applications, JANA Investment Advisers Pty Ltd, Melbourne
Junior ESG Analyst, La Française, London, England, United Kingdom
Operational Due Diligence – Lead Associate, Willis Towers Watson, UK
Operations Analyst-Audit/Tax, Emory University, Atlanta, GA
Investment Oversight Analyst, Aviva Investors, London, England, United Kingdom
BAAM – Hedge Fund Solutions, Business & Financial Evaluation/Operational Due Diligence, Vice President,
Blackstone Hong Kong, Hong Kong SAR
Operations Due Diligence Analyst, Sun Hung Kai & Co. Limited, Hong Kong, Hong Kong SAR
Investment Strategy & Research Senior Analyst, Stonehage Fleming, London, England, United Kingdom
Consultant, Defined Contribution, Fiducient Advisors, Chicago, IL
Director, Pension Management, Con Edison, New York, NY
Investment Analyst II, Avantax Wealth Management℠, Dallas, TX
RFP Writer, Northern Trust Corporation, London, England, United Kingdom
Investment Officer – Private Equity, Office of the New York City Comptroller, New York, NY
Private Bank, Sustainable Investing Analyst, JP Morgan Chase & Co, New York, NY
SENIOR OPERATIONAL DUE DILIGENCE, Harvard Management Company, Boston, Massachusetts, USA
Senior Associate -Operational & Investment Oversight, Willis Towers Watson, Cork, County Cork, Ireland
Senior Analyst- Asset Allocation (Remote Work Eligible), EdwardJones, Saint Louis, MO
Associate Director Investment Operations, Johns Hopkins University, Keswick
Investment Associate, Wesleyan University, Middletown, Connecticut
Wealth Management Global Investment Office – GIMA Investment Due Diligence – International Equity – Vice President
Morgan Stanley New York, NY
Client Service Officer (210002W9), AXA Investment Managers, Puteaux, Île-de-France, France
June 16
Director, Investment Compliance, Manulife Investment Management, Toronto, Ontario, Canada
DATA ENGINEER, DUMAC Inc., Durham, NC, US
Director, Investment Operations, Carnegie Corporation of New York, New York, USA
Operational Due Diligence Manager, Hamilton Lane, Portland, OR
Investment Operations Analyst, Mass General Brigham Boston, MA
Invst Mgr Research Analyst 3 – Operational Due Diligence Analyst, Wells Fargo, New York, USA
AMD, GSAM, Alternative Investment Manager Selection (AIMS), Operational Due Diligence, VP, Goldman Sachs Asset Management , Norwalk, CT
Risk – Investment Products Risk Manager EMEA Capital Markets – SVP, Citi, London, England, United Kingdom
Senior Associate Fixed Income & Risk_ Investments, Church Pension Group, New York, NY, USA
Investment Operations Analyst, AdCap Partners LLC, Greater Cleveland
Analyst – Investment Risk, AustralianSuper, Melbourne, Victoria, Australia
Private Markets Due Diligence Analyst, UBS, New York, USA
Wealth Management Investment Officer, Great Western Bank, Omaha, NE
Principal, Partnerships Program (Asia), OMERS Capital Markets, Singapore
June 9
Vice President, Shadmoor Advisors, Inc., Westport, CT
Director of Capital Markets, CenterSquare Investment Management, Newport Beach, CA
AMD, Goldman Sachs Asset Management, AIMS, Client Portfolio Solutions, Hedge Funds, Associate, Goldman Sachs, US-UT-Salt Lake City
Senior RFP Associate, Polen Capital, Boca Raton, FL
Investment Manager – Pension Investments, GE Norwalk, CT
Transaction Counsel, AVP, GIC, New York
Senior Investment Consultant, Marquette Associates, Chicago, USA
Manager Selection Analyst, Family Office, New York City Metropolitan Area
Director -Alt Solutions, Invesco US New York, NY
Head of Benefits, Investment & Pension, Philip Morris International Lausanne, Vaud, Switzerland
AVP ETF Research, HSBC Bengaluru, Karnataka, India
Associate Portfolio Manager, Private Markets Group, OPTrust, Toronto, ON
Associate Director, Operations & Strategic Initiatives, University of Chicago, Chicago, IL
Wealth Management, Private Investments, Impact Due Diligence Lead, Vice President, JP Morgan Chase & Co., New York
Multiple Opportunities at Verus, USA
Operations Assistant, Portfolio Analytics, HarbourVest Partners, Singapore, Singapore
Private Equity Investment Research Analyst, Citi, Boston, MA
Wealth Management Global Investment Office – Investment Strategist, Portfolio Construction – Associate, Morgan Stanley, New York, NY
AVP Fund Analytics, HSBC, Bengaluru, Karnataka, India
June 2
March 24


Manager, Investment Operations and Analytics, University of Missouri- Columbia, MO
Vice President, Investor Relations, Marathon Asset Management Company, New York
Investment Specialist (Retirement Benefits and Investment), Asian Development Bank (ADB), Manila, National Capital Region, Philippines
Head, Investment Asset Architecture & Control COE, AIA Singapore Private Limited, Singapore
Senior Investments Consultant -Netherlands Market, Mercer Lisbon, Portugal
Private Equity Investment Manager – North America, Pictet Group, Geneva, Switzerland
Investment Analyst – CFA, Gallin Associates, Pittsburgh, PA
Private Investment Office – Senior Associate Capricorn Private Investments, London, United Kingdom
Portfolio Analyst, Partners Group Broomfield County, CO
Senior Investment Officer, MPERS  Jefferson City, MO
Private Equity & Infrastructure Risk Manager, BlackRock, New York
Diversifying Strategies Investor, TIFF Investment Management, United States- Remote
VP – Investments, Dorilton Capital  New York, NY
Business Manager AVP, Leucadia Asset Management, New York
Institutional Investments Operations Specialist, Wespath, Illinois, United States
Associate, Operational Due Diligence, BlackRock, New York
Director, Global Manager Research, Manulife, Toronto, ON
Fund Research Manager, Parmenion, Bristol, United Kingdom
Analyst – Portfolio Oversight, AustralianSuper, Melbourne, Victoria, Australia
Risk Management Officer, Eric Sturdza Management Company, Luxembourg
March 17


Analyst & Associate, Economics & Fund Strategy, Alberta Investment Management Corporation (AIMCo), Edmonton, AB
Associate Director, Portfolio Management, Multi-Fund Strategies, Invesco, San Francisco, CA
Associate, Request for Proposals Writer – Global Consultant Relations Group, BlackRock,  New York
Consultant Relations Specialist, Acadian Asset Management, Boston, MA
Head Investments Unit,  ECIC Centurion, Gauteng, South Africa
Investment Analyst, Envestnet, Inc, Thiruvananthapuram, Kerala, India
Investment Manager, Architas (part of AXA group), Dublin, Ireland
Investment Research Analyst, Private Credit, Aksia Athens, Attiki, Greece
Manager – Operational Risk and Due Diligence, Deloitte Australia, Sydney, New South Wales, Australia
Multi-Asset Product Manager, AllianceBernstein, T'aipei, Taiwan
ODD Analyst, SCS Financial, Boston, MA
ODD Analyst, Employees Retirement System of Texas, Austin Texas
Portfolio Administrator, Gibson Capital, LLC, Wexford, Pennsylvania
Portfolio Management Director, CAPTRUST, Raleigh, North Carolina
Research Analyst, Willis Owen Limited  Borehamwood, England, United Kingdom
Research Analyst, State Street Global Advisors, Bangalore, India
RFP Content Intern, Amundi  London, England, United Kingdom
RfP-Specialist (Ref. 1056), Bank J. Safra Sarasin AG, Schlatt, Zurich, Switzerland
Core Relationship Manager (Associate/Analyst), BlackRock, Budapest, Hungary
Senior Analyst – Investment Partnership, Mediolanum Irish Operations, Dublin City, Ireland
Senior Manager, Pension Investments, Factory Mutual, Waltham, MA
Senior RFP Writer, AllianceBernstein, Nashville, TN
Lead Engineer, ClearMacro, London, England
Quant Solutions Sales, ClearMacro, London, England
March 10


Alternative Investments Operations Analyst, Raymond James, St Petersburg, FL
Analista de Fundos de Investimentos (Distribuição), Warren Brasil, São Paulo, Brazil
Associate, Credit Investor Relations, The Carlyle Group, New York
Associate, Operations, CIMD Operations, Client Management, Goldman Sachs, Bengaluru, India
Business Intelligence Analyst, Cambridge Associates, Boston, MA
Defined Contribution Consultant, RVK, Inc, Portland, OR
Director of Investment Operations, Georgetown University, Washington, DC
Director of Regional Marketing, Barings, Charlotte, NC
Equity Product Manager, Eaton Vance Boston, MA
Hedge Fund Research – Associate/Senior Associate, Morgan Stanley, West Conshohocken, PA
Institutional Investment Sales Executive OCIO, Northern Trust Corporation, Los Angeles, CA
Institutional Investment Strategist, CAPTRUST  Raleigh, NC
Institutional Sales Support Analyst, First Eagle Investment Management,  New York
Investment & Deal Implementation Manager, QSuper Group  Brisbane, Queensland, Australia
Investment Analyst – Managed Funds, Crestone Wealth Management, Sydney, New South Wales, Australia
Investment Analyst Endowment Investment Office, Boston University, Boston, MA
Investment Analyst, Cypress Creek Partners, Austin, TX
Investment Analyst, GFG Capital, LLC, Miami
Investment Manager – Private Capital, HESTA  Melbourne, Victoria, Australia
Investment Manager Private Equity, Lotus Partners  Lausanne, Vaud, Switzerland
Operational Fund Change Consultant, St. James's Place Wealth Management Cirencester, England, United Kingdom
Operations Manager, Sterling Partners Equity Advisors  Chicago, IL
Private Assets Sales Director with focus on Private Equity, Schroders, Greater Zurich Area, Switzerland
Private Equity Associate, Goldman Sachs, GSAM, Alternative Investments & Manager Selection Group, London
Real Assets- Real Estate/Private Debt and Infrastructure, CN Investment Division (CNID), Montréal, Québec
Senior Fondanalytiker, Danske Bank, Stockholm County, Sweden
Senior Investment Consultant, Willis Towers Watson  New York, NY
Senior Marketing Manager-Aegon Asset Management  Cedar Rapids, IA
Senior RFP Writer, NN Investment Partners, The Hague, South Holland, Netherlands
Transactions Analyst, Harvard Management Company, Boston, MA
VP, Alternatives Operational Due Diligence, Citi Private Bank, New York
WM Global Investment Office – Hedge Fund Due Diligence Analyst, Morgan Stanley, New York
March 3


Manager Research & Due Diligence
Associate, Multi Asset Strategies & Solutions, Equities Manager Researcher, BlackRock, London, England, United Kingdom</strong
Associate, Shadmoor Advisors, Inc, Westport, CT
Associate, Star Magnolia Capital Limited,  Singapore
Associate Portfolio Manager, Brighthouse Financial, Morristown, NJ
Investment Manager – Infrastructure, HESTA Melbourne, Victoria, Australia
Investment Associate, Council on Foreign Relations,  Washington, DC
Product Specialist, IAS, Managed Investments (Associate Director/Director), Bank of Singapore, Singapore
Portfolio Manager, IMG Boston, Rockland Trust, Boston, MA
Senior Investment Officer, Cornell University, New York
Senior Portfolio Manager, Equities, TCorp, Sydney, Australia
Senior Specialist Portfolio Management, AXA, Winterthur, Switzerland
Senior Treasury Portfolio Manager (Pensions), BC Hydro, Vancouver, BC
Investor Relations, Marketing and RFP
Analyst – SEA Client Business, BlackRock, Singapore
Analyst/Associate, Investor Relations, Credit (RFP), Ares Management Corporation, New York
Associate, Institutional Investment Services Team, Hillsdale Investment Management Inc., Toronto, ON
Client Service Associate, Chesapeake Asset Management, New York, NY
Director, Global Distribution Services and Investor Relations, Hancock Natural Resource Group Boston, MA
Managing Director, Institutional Sales & Investor Relations, Jennison Associates LLC, New York
Marketing and Sales Data Specialist, DSM Capital Partners, LLC, Palm Beach Gardens, FL
Private Bank, Citi Investment Management Sales, Vice President, Hong Kong
Product Strategist, Private Credit, Associate, BlackRock, London, United Kingdom
RFP Writer, Newton Investment Management  New York
RFI & Best Advice Lead, Adviser, Standard Life Aberdeen,Edinburgh, Scotland
RFP Manager, Fidelity International, Hong Kong
RFP / Investment Writer, Russell Investments, London, United Kingdom
Senior Product Specialist Fixed Income, Swiss Life Asset Managers, Zurich, Switzerland