Explore DiligenceVault's interactive product tours and try out several key experiences that enable asset owners and asset managers to create higher ROI outcomes in their due diligence teams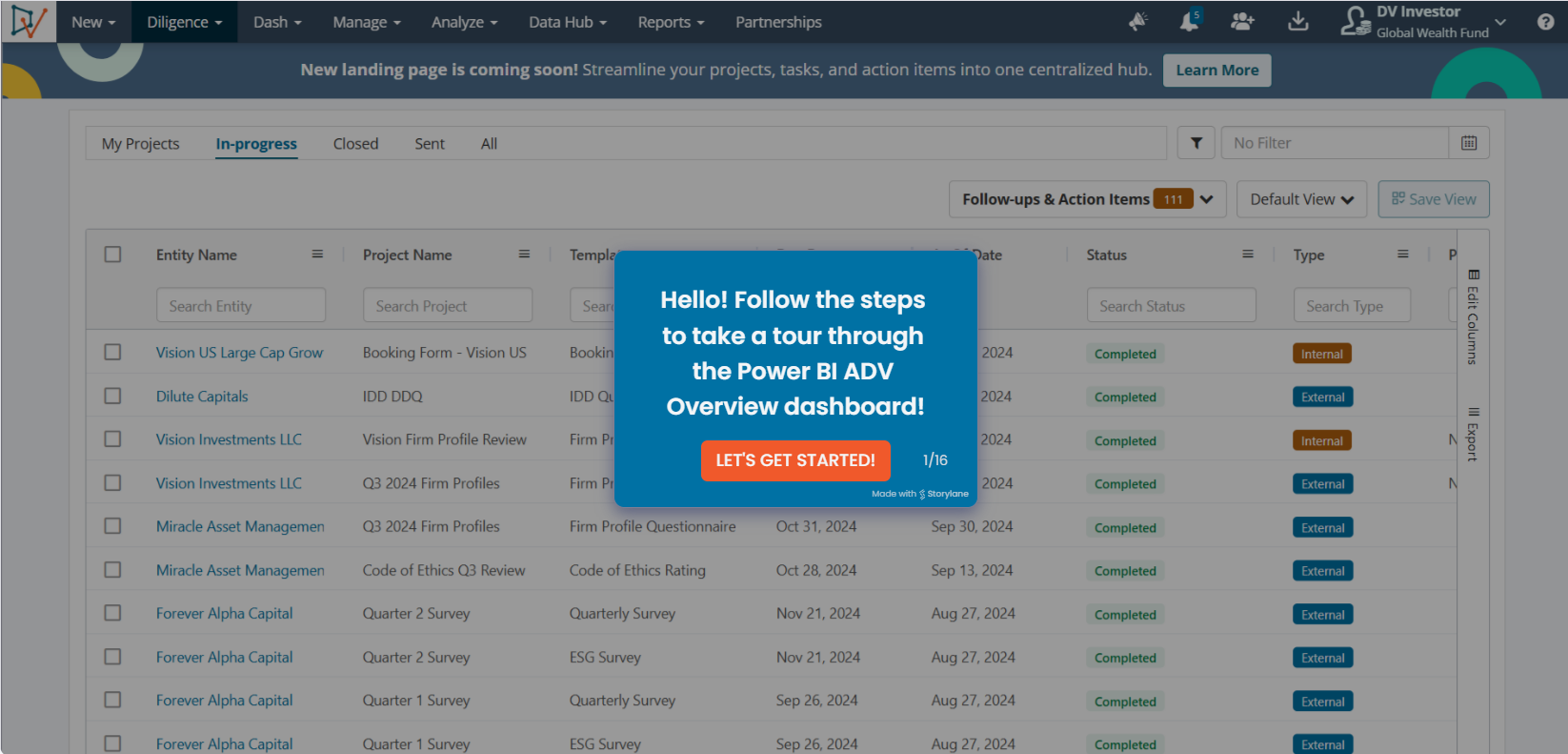 Power BI: ADV Overview
Quickly visualize Form ADV Part 1 data. Slice and dice your portfolio by assets, funds types, service providers, DRPs, and filings. The data is truly at your fingertips!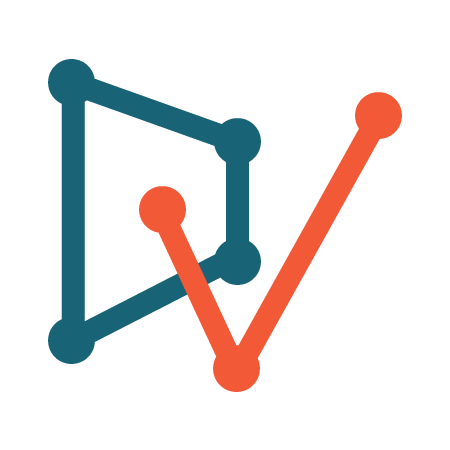 Power BI: ADV Overview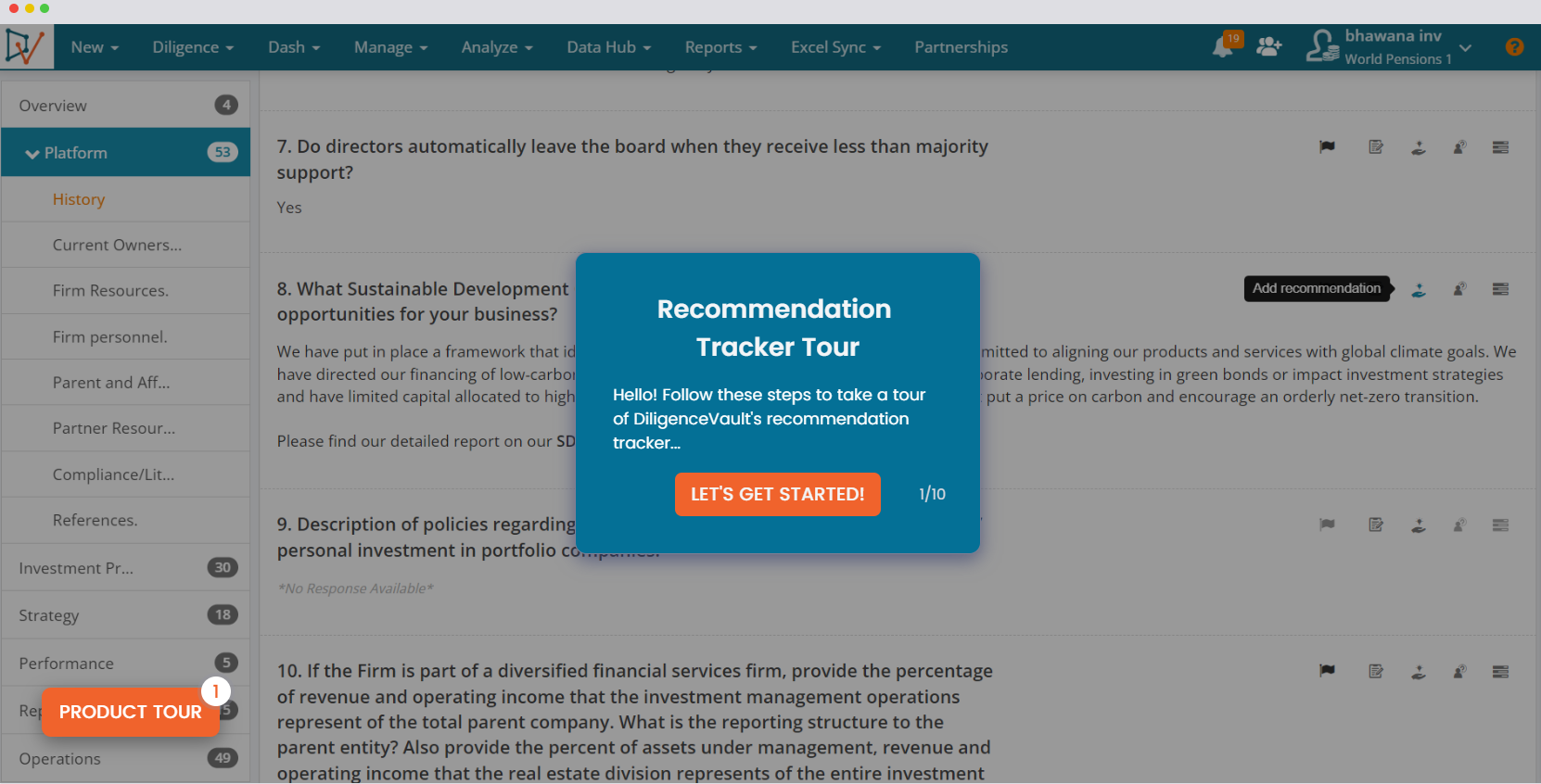 Recommendations Tracker
The tracker can help you track open diligence and portfolio monitoring issues and can be used to capture and track important details about
specific internal and external recommendations/issues, including key dates, severity, and resolution progress by assignees.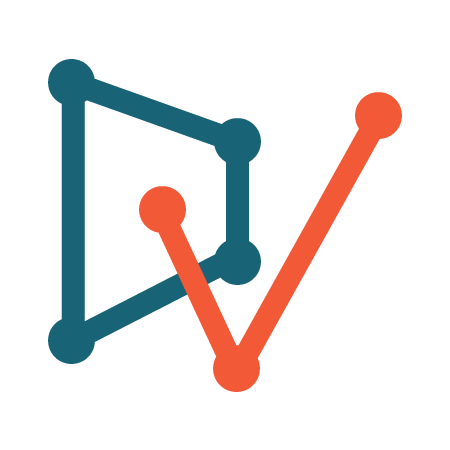 Recommendations Tracker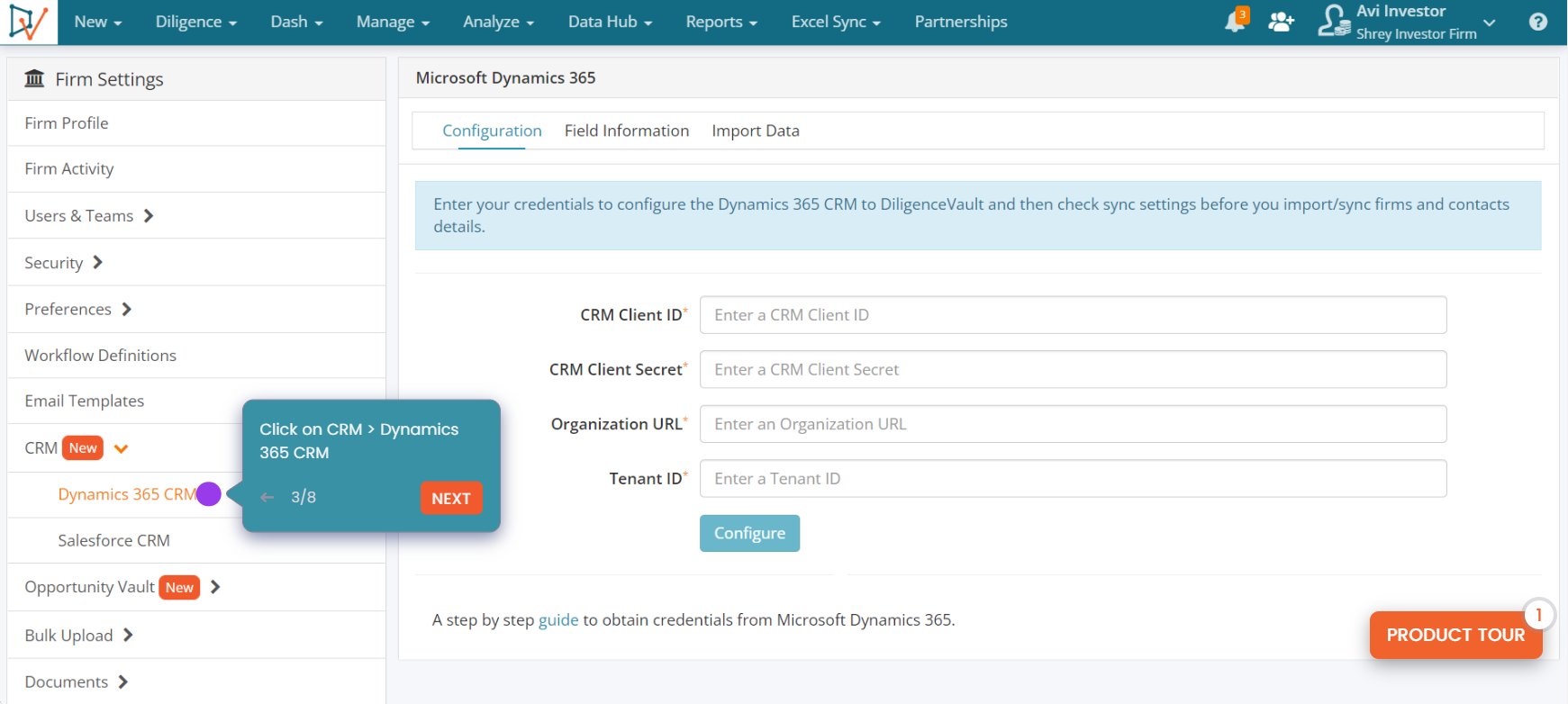 Dynamics365 Integration
Eliminate manual creation of entities and create/manage entities between Dynamics 365 and DiligenceVault with a click of a button.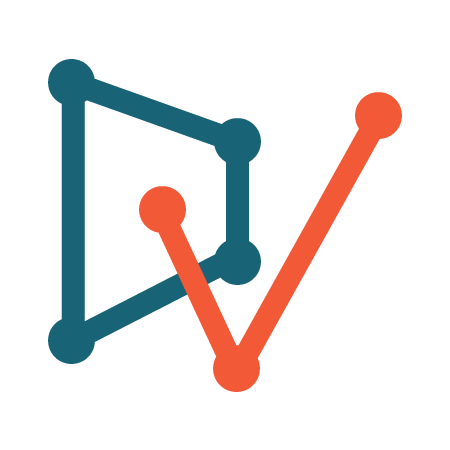 Dynamics365 Integration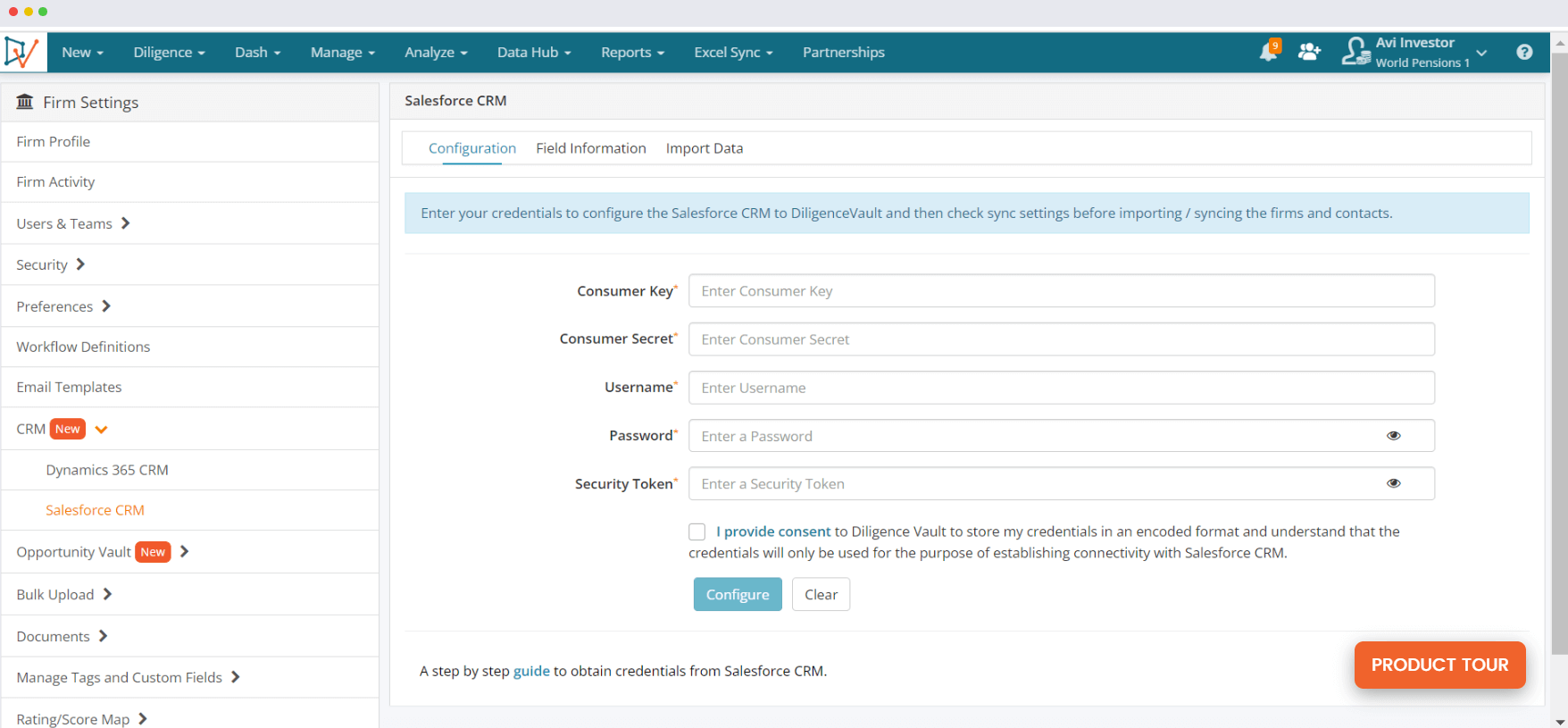 Salesforce Integration
Experience DiligenceVault's seamless integration with Salesforce where you can easily sync and manage accounts and contacts between platforms. Say goodbye to manually creating entities.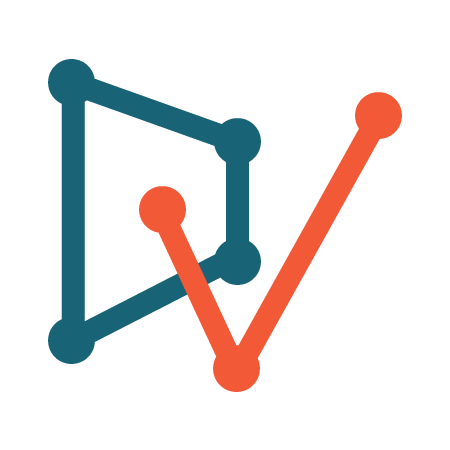 Salesforce Integration
Want to see how it could work for you?