ESG Outreach provides investors and fund managers with insight into their portfolios' ESG risk and performance through a standardized and quantifiable set of ESG metrics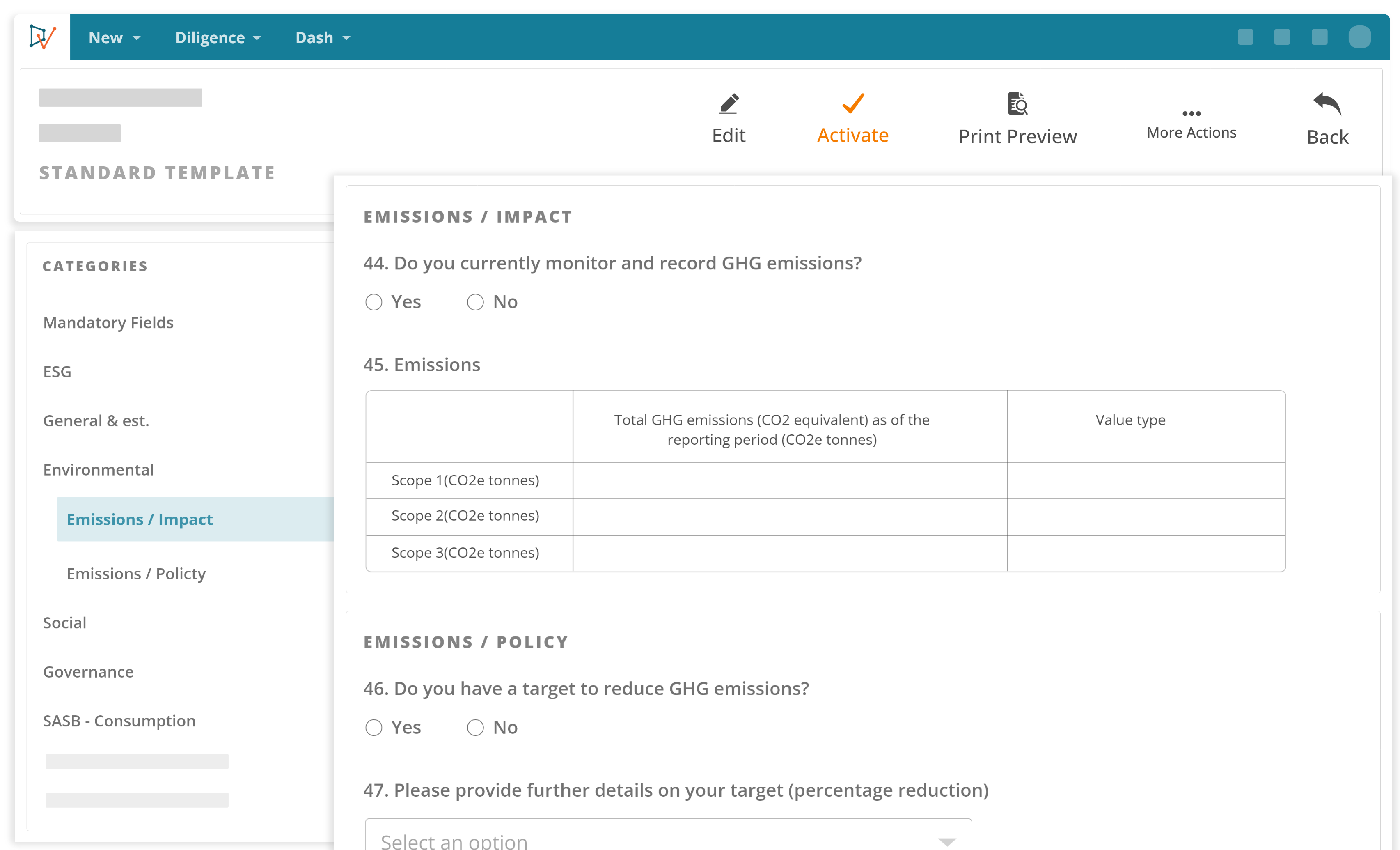 DIGITAL DILIGENCE
eFront ESG Outreach questionnaire
DiligenceVault has digitized and hosts eFront's ESG Outreach Questionnaire which allows DV's LP and GP clients one-click access to the template right in the platform.
The ESG Outreach framework simplifies and standardizes various ESG metrics by establishing a robust reporting framework, including a set of universally relevant questions that align with existing reporting initiatives.  LPs, GPs and portfolio companies can all make use of a common framework designed to ease the ESG data collection and reporting burden across all market participants.
The framework also helps to align metrics with the Task Force on Climate-Related Financial Disclosures (TCFD) and Sustainable Finance Disclosure Regulation (SFDR) disclosure regimes.  Any investor or fund manager that has aligned to one of those two frameworks can use the 

eFront

 ESG Outreach template to capture the metrics needed for  TCFD or SFDR adherence.
Learn more about using the eFront template in DiligenceVault