Increased transparency and trust in every aspect of due diligence and investment decision making is important for asset owners and allocators to deliver on their fiduciary responsibilities.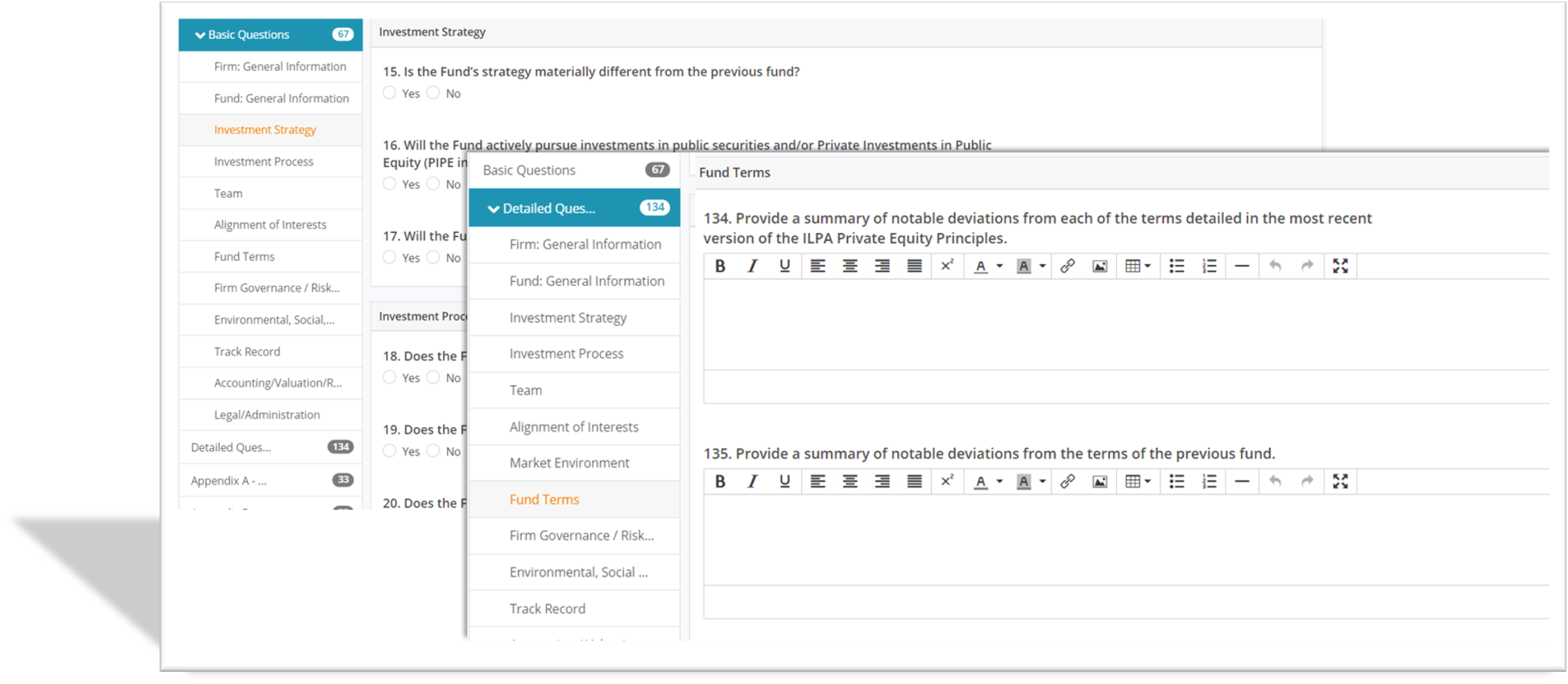 DIGITAL DILIGENCE
RESEARCH MANAGEMENT INTEGRATION
The integration of FactSet's research offerings with DiligenceVault's digital diligence capabilities delivers on the transparency needs for our users, while saving time and enabling deeper analysis of the key facets and changes in each investment.
1. Sync contacts, firms, products and tags between DiligenceVault and your internal systems
2. Integrated data and documents collected via DiligenceVault in your research management framework
JOIN THE DIGITAL ECOSYSTEM
Engage with our conversations
Download our 30-minute webcast to hear how FactSet and DiligenceVault have partnered to streamline the research process to create greater efficiency for asset allocator teams.
During the webcast, you will:
Gain insight into the recent enhancements to FactSet's suite of research management solutions for asset allocators
Take a deep dive into DiligenceVault's Digital Diligence Platform
Learn more about the FactSet and DiligenceVault partnership and see how workflows are automated through integration of the platforms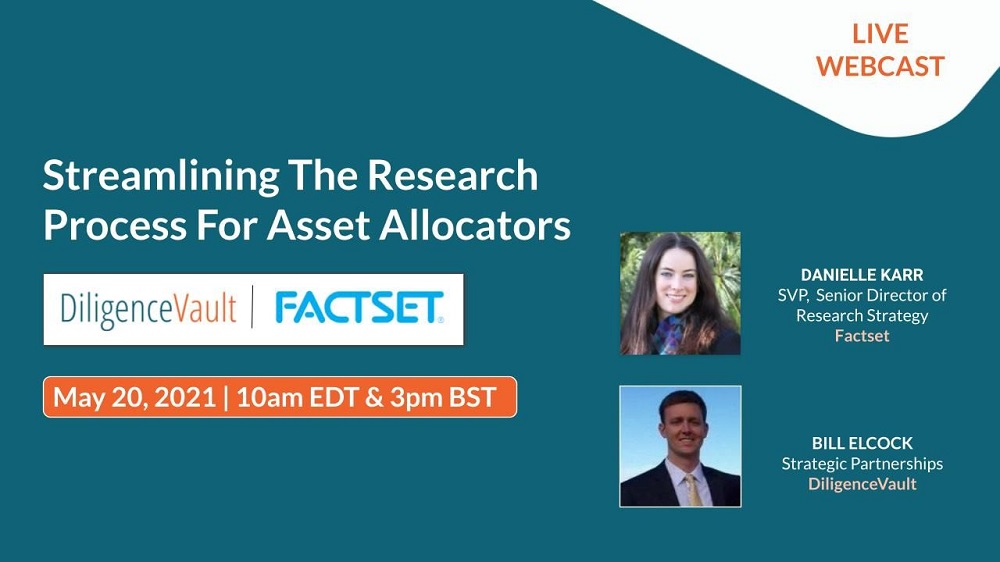 Seamless Integration across entities, documents, and data
SIGN UP TO LEARN MORE ABOUT DILIGENCEVAULT OR FACTSET