The ILPA Due Diligence Questionnaire (ILPA DDQ) was designed to ease the administrative burden placed on private equity LPs and GPs by standardizing the most frequent and important diligence questions posed by investors.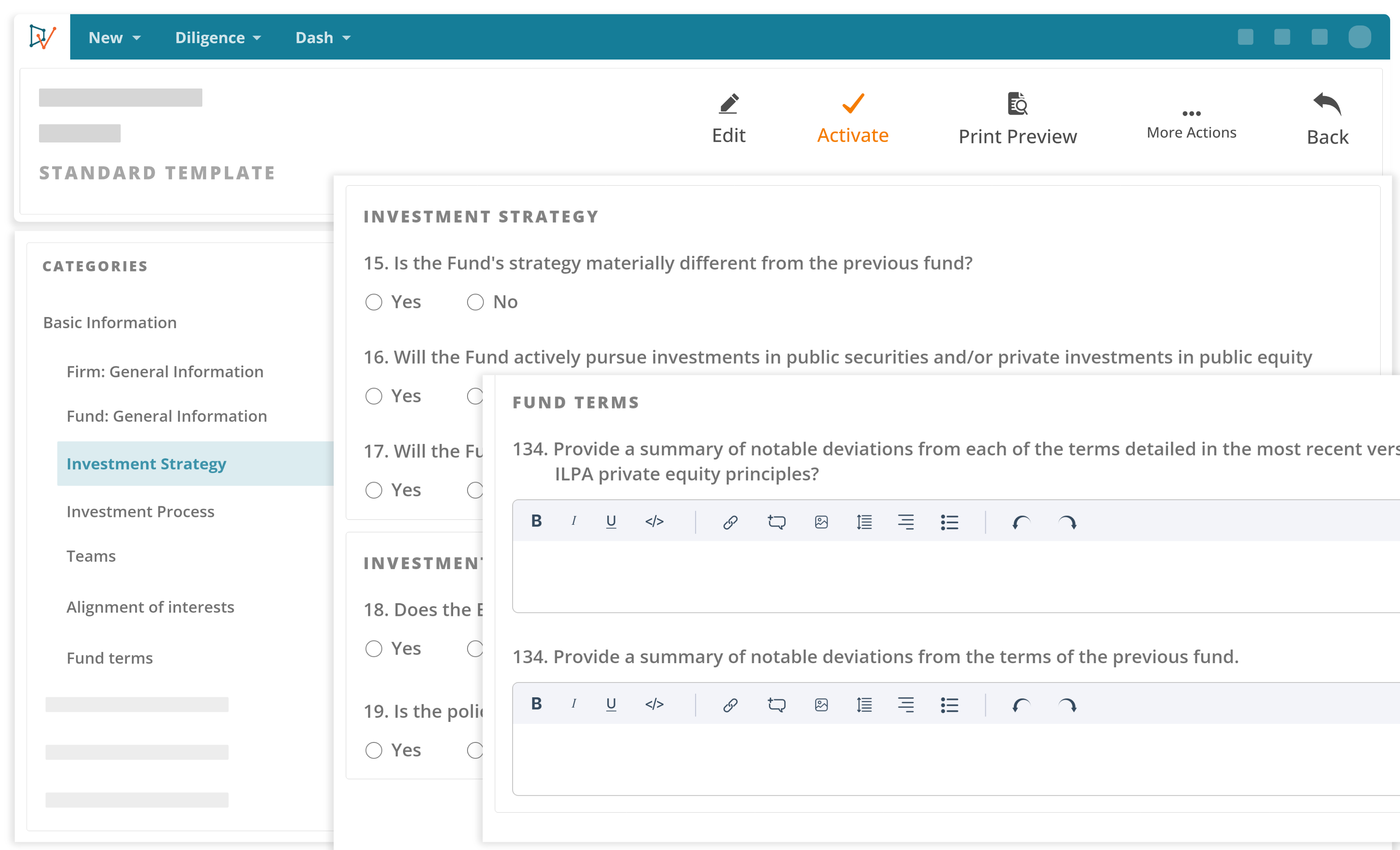 DIGITAL DILIGENCE
ILPA DDQ Digital Experience
DiligenceVault has digitized and hosts the ILPA DDQ enabling easy use by both LPs doing diligence on private market GPs

Limited Partners: With DiligenceVault's ability to customize the ILPA DDQ, LPs can easily build their framework and analytics on the digital foundation.
General Partners: First-time GPs and established private market firms leverage the ILPA DDQ to build their digital content library.
JOIN THE DIGITAL ECOSYSTEM
DILIGENCE VAULT OFFERS EXCLUSIVE DISCOUNT TO ILPA MEMBERS
DiligenceVault now offers an exclusive discount for ILPA members on new subscriptions to DiligenceVault's digital diligence platform.
 ILPA members will be able to significantly improve their due diligence processes, making it easy to collect, structure and normalize data across traditional, hedge and private market investments.
The announcement can be found here.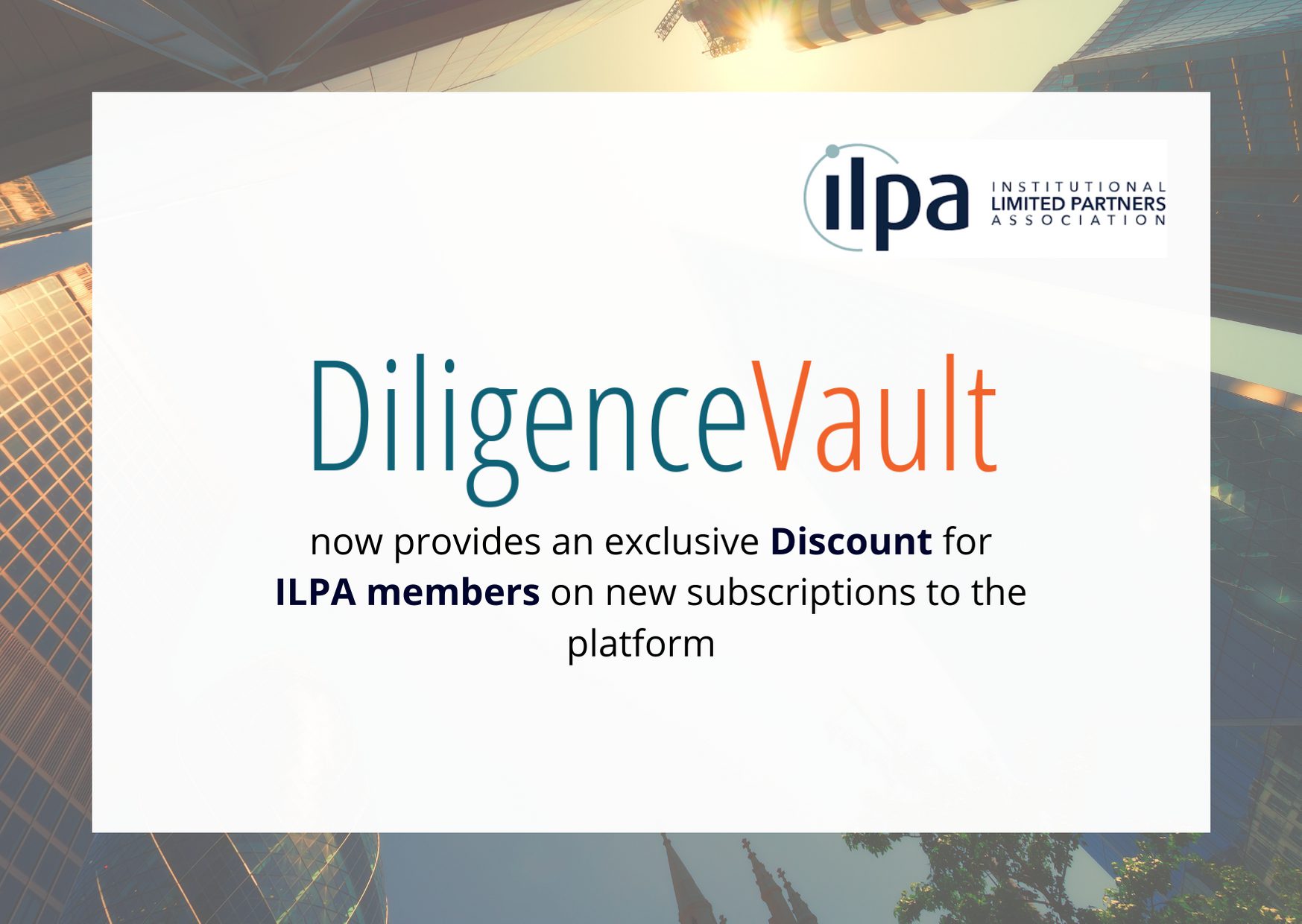 DILIGENCEVAULT IS AN ILPA MEMBER DISCOUNT PROVIDER