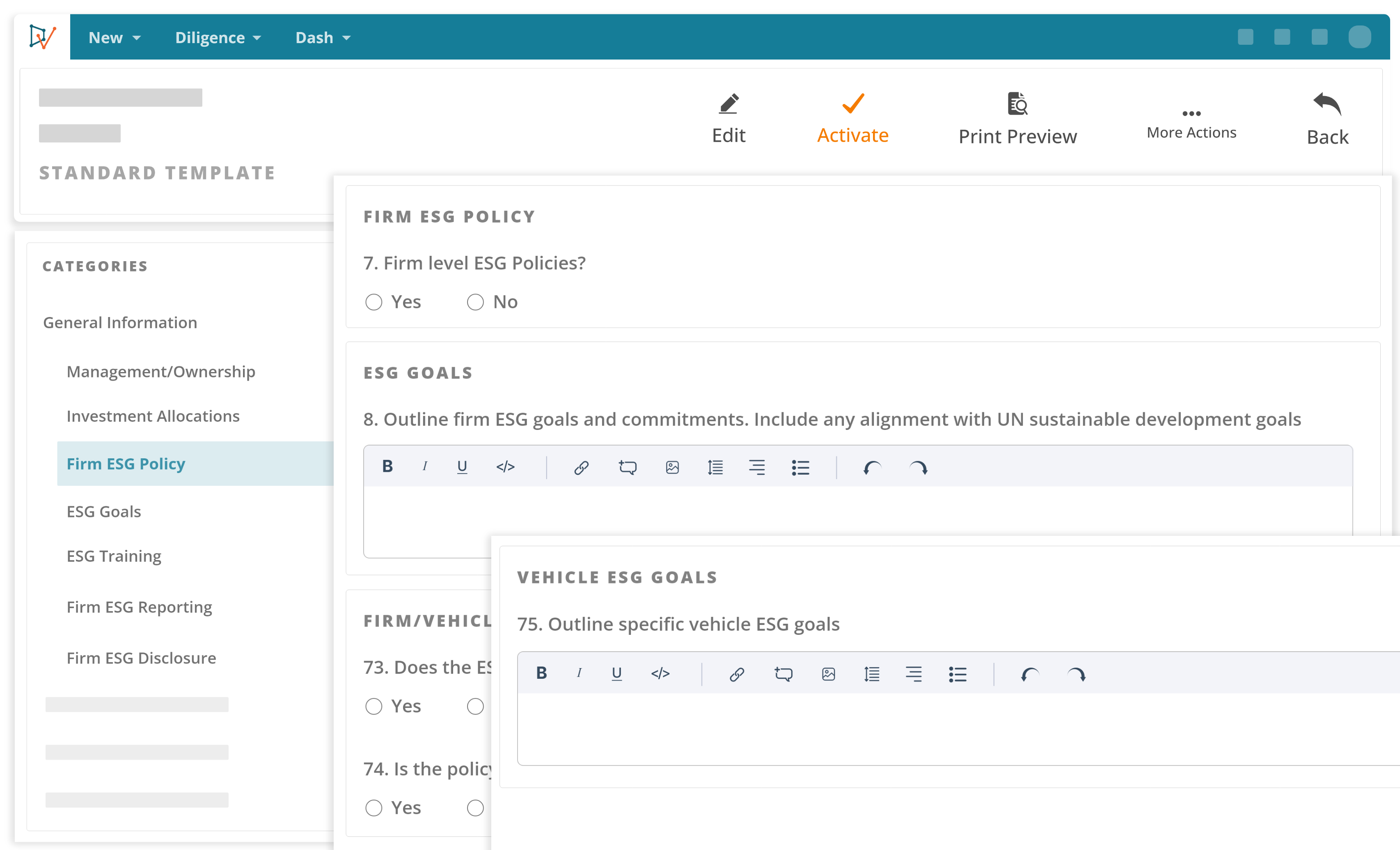 DIGITAL DILIGENCE
The Reporting Standards Digital Experience
DiligenceVault has digitized and hosts the Reporting Standards ESG Principles of Reporting, enabling easy use by Limited Partners and General Partners
The mission of the project is to facilitate the establishment, management, and promotion of ESG as a part of global investment operations for the institutional real estate investment industry.
LEARN MORE ABOUT THE REPORTING STANDARDS AND SUSTAINABLE INVESTING
JOIN THE DIGITAL ECOSYSTEM
For more information visit the Reporting Standards website
Explore DiligenceVault's offering for DEI Surveys, ESG questionnaires as well as supporting document collection.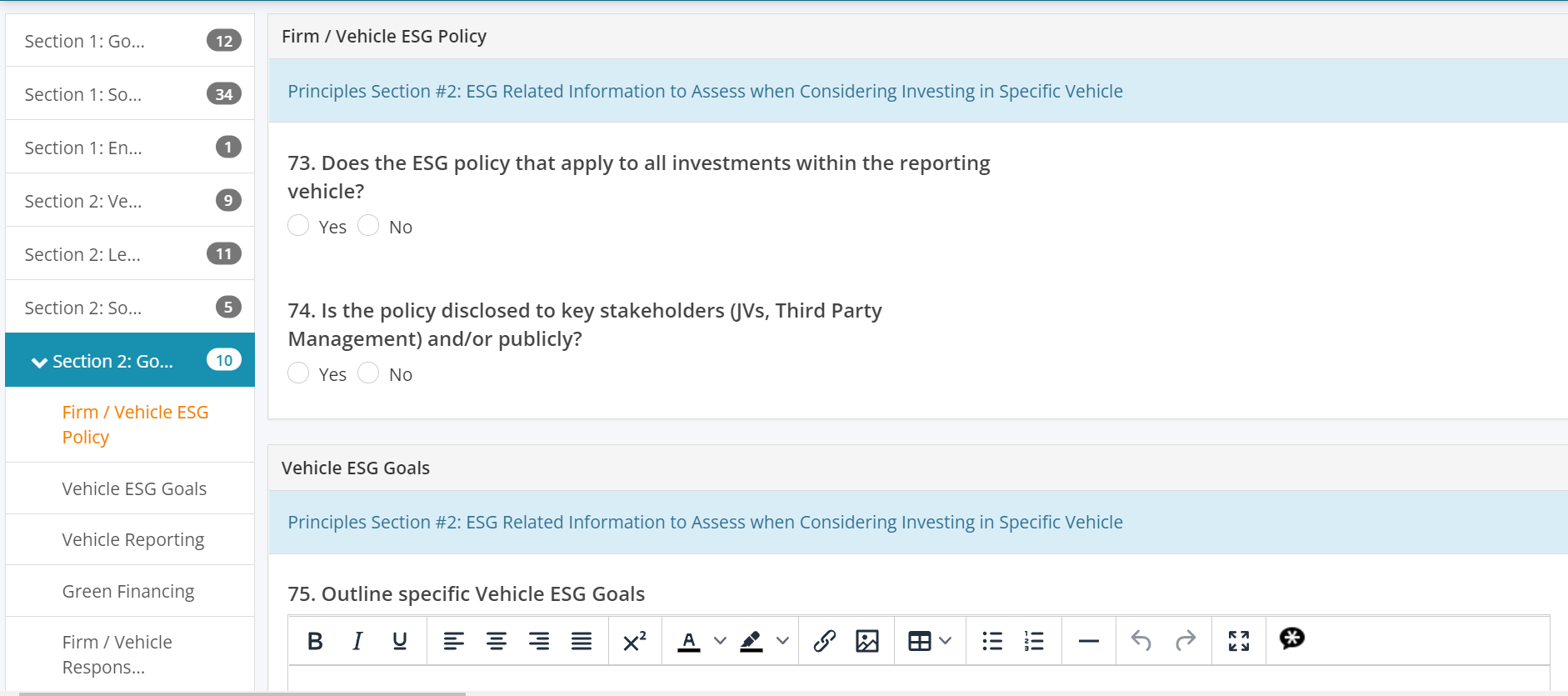 DiligenceVault is also an AIMA Member Discount provider.