PRI's LP responsible investment due diligence questionnaire is a tool to establish dialogue between LPs and GPs. PRI provides guidance for fund mandates, investment strategies, fund of funds and secondary funds.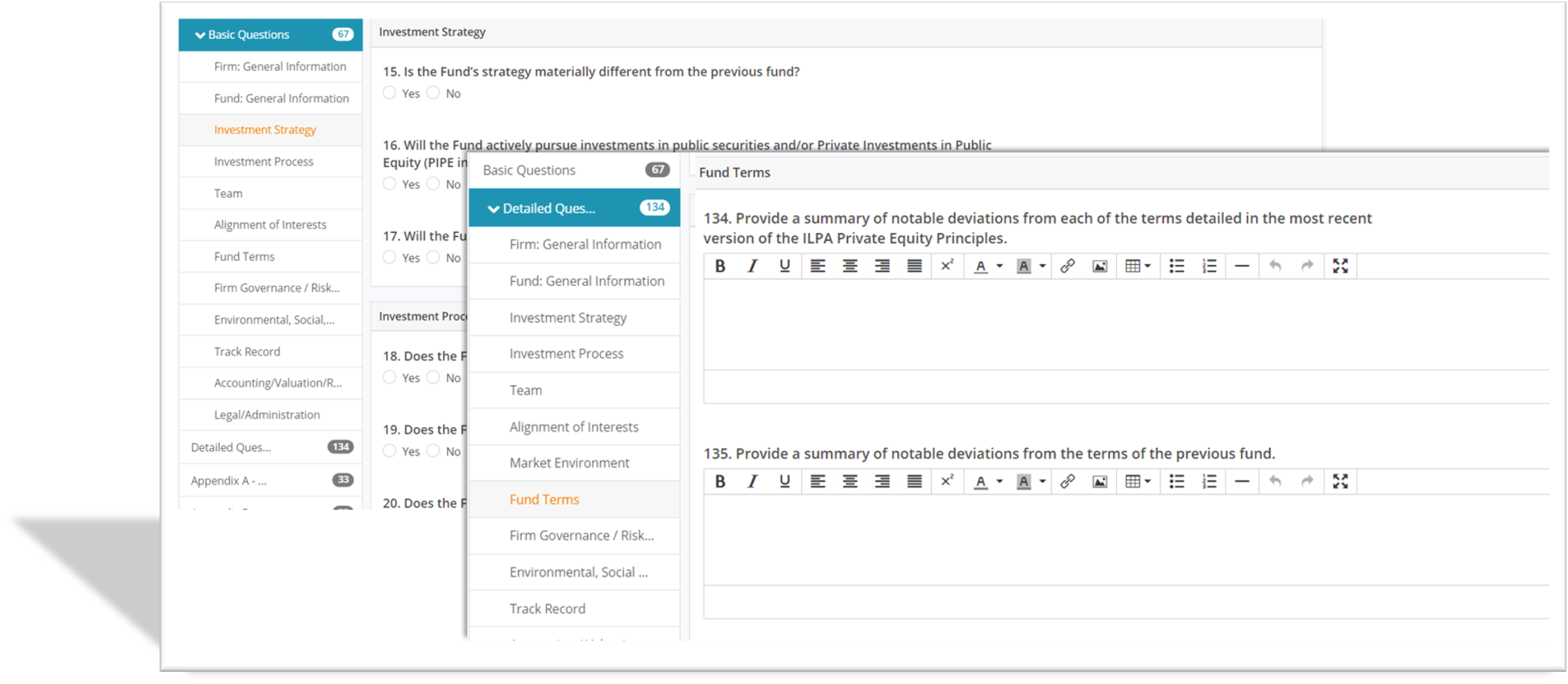 DIGITAL DILIGENCE
PRI DDQ Digital Experience
DiligenceVault has digitized and hosts the PRI's Responsible Investment DDQ enabling easy use by both LPs and GPs

Limited Partners: With DiligenceVault's ability to customize the PRI DDQ, LPs can easily build their framework and analytics on the digital foundation.
General Partners: First-time and established GPs leverage the PRI DDQ to build their digital content library for responsible investment queries.
INVEST IN A SUSTAINABLE INVESTING FRAMEWORK