The SBAI and the Standards are supported by more than 130 alternative investment managers with approximately $1 trillion in aggregate assets and by more than 80 major institutional investors, including sovereign wealth funds, pension funds, endowments, foundations, and fund of funds, overseeing $4 trillion in assets.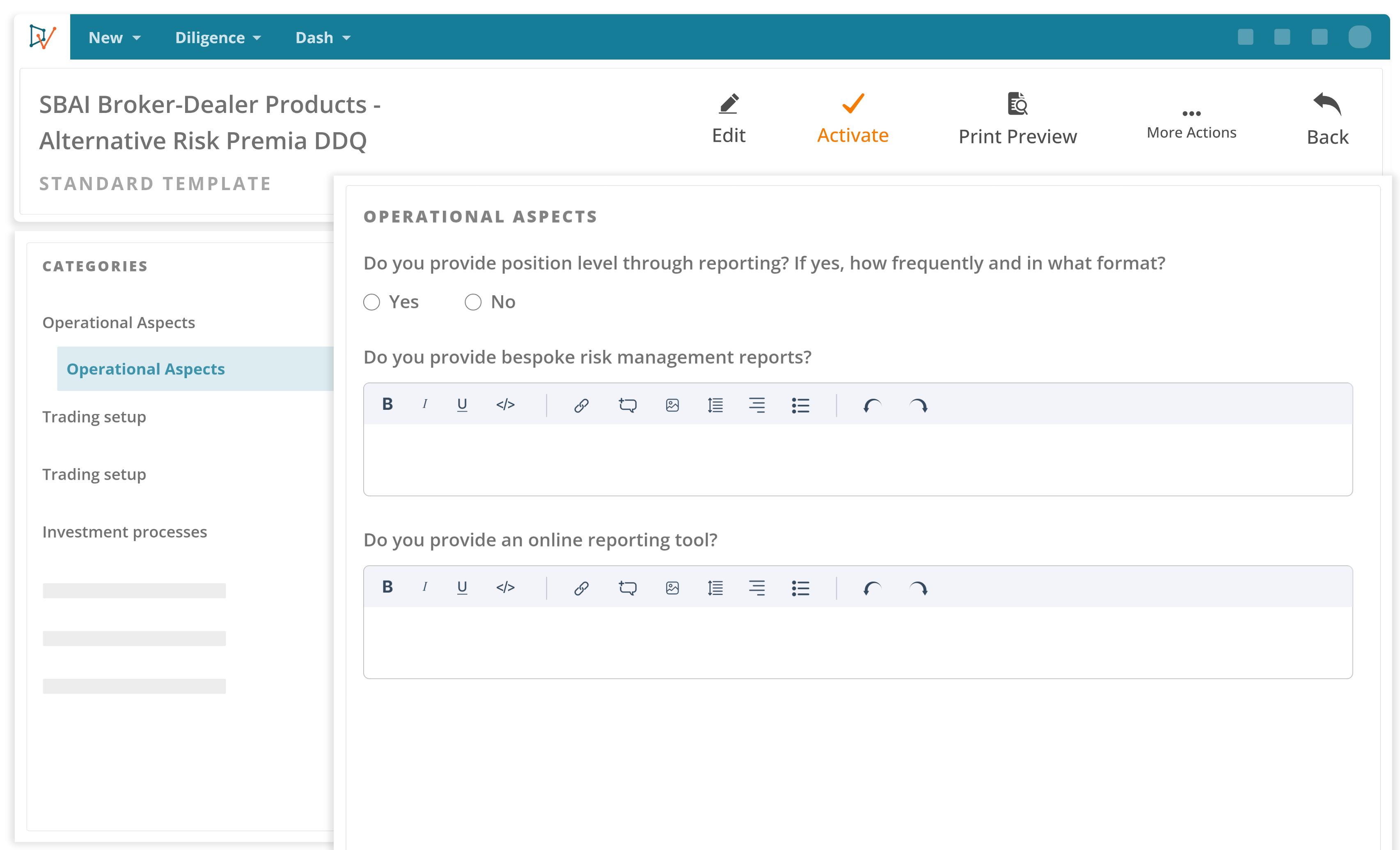 DIGITAL DILIGENCE
SBAI DDQ Digital Experience
The Standards Board for Alternative Investments (SBAI) is an active alliance of alternative investment managers and institutional investors dedicated to advancing responsible practice, partnership, and knowledge across the alternative investment industry.
DiligenceVault has digitized and hosts the

SBAI Alternative Risk Premia Due Diligence Questionnaire (DDQ) as well as the SBAI Operational Due Diligence on Crypto Assets Questionnaire for Broker-Dealer Products

The DDQ assists institutional investors and investment managers in their due diligence of broker-dealers through a standardized set of questions.
Digitize your diligence process and access digital SBAI DDQ