Trusted by over 50,000 users worldwide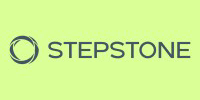 What's new at DiligenceVault?

Asset Owners
Asset owners across pension plans, endowments foundations, insurance companies and sovereign wealth funds – centralize your external manager data needs across the investment office on a single digital platform – from manager research, operational due diligence, ESG, compliance, audit confirms, to event driven requests.

Asset Managers
Whether you are an emerging manager, or an established fund, manage standard DDQs, investment databases, and investor DDQs on a centralized platform. Collaborate across investor relations, RFP, marketing, compliance, and product teams to minimize errors and deliver excellence.

Allocators
Whether you are an OCIO, investment consultant, wealth platform, or a fund of funds – build a defensible diligence framework across a large portfolio of fund products, and efficiently deliver differentiated investment alternatives to your clients at scale.

Distribution Platforms
Conduct due diligence on distributor platforms, deliver product disclosures on a centralized digital platform. Maintain regulatory compliance and accelerate your growth strategy.

Regulatory Compliance Teams
Prepare accurate and timely regulatory filings using a centralized collaborative authoring and data governance platform. Ensure consistency and excellence across all external data submissions.

Service Providers & Placement Agents
Identify new prospective clients, conduct digital diligence on prospective fund clients, as well as assist them in all investor requests on a centralized platform.
Experience the world's strongest diligence ecosystem
What our clients are saying?
Quick response and provided instructions to resolve my request. Thank you!
– A $20bn+ Leveraged Credit Asset Manager
Thanks for getting the authentication logs reporting enhanced as we requested. We appreciate the fast action!
– An Insurance Company Client
This is going to be a game-changer in our interaction with the external managers.
– Chief Investment Officer, $1tn+ OCIO
DV is very easy to use even for new hires. GP feedback is also very positive. We love how responsive Team DV is if we have a question or need support.
– A US Plan Sponsor Client
It is so much easier for everybody to capture the information and work on it piecemeal and share questions with people in my organization…and it's a great product.
– Head of Investor Relations, $4bn Asset Manager
Given the current environment, I'm not sure we would have reached our deadlines without DV. The process went better than it has in the past using offline resources and the ability to use DV to communicate back and forth with our subs in the system saved us valuable time and effort.
– Compliance Director, Subadvisory Platform
Want to see how it could work for you?