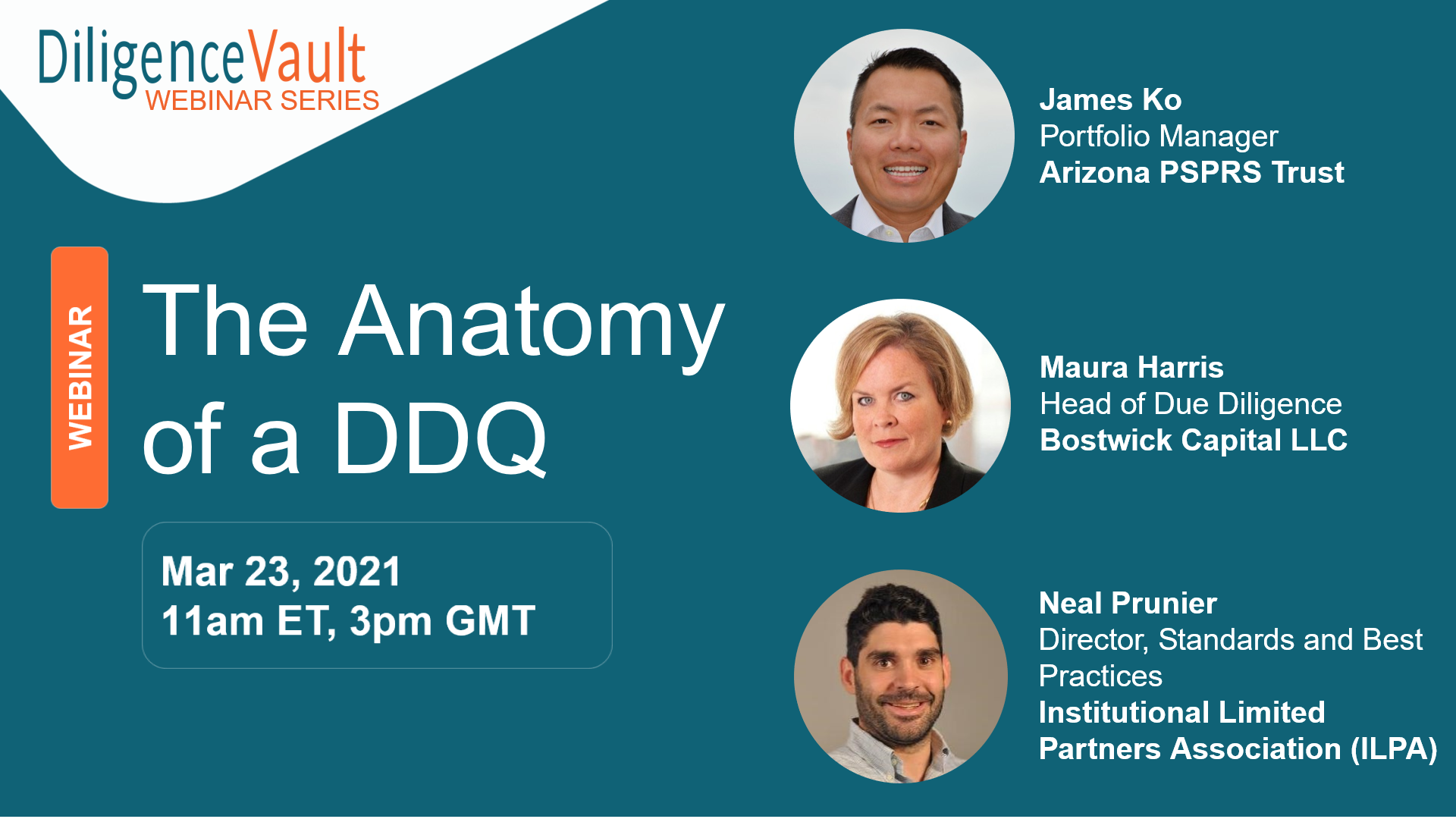 Anatomy of a DDQ
Our expert panelists, James Ko from AZ PSPRS Trust, Neal Prunier from ILPA, and Maura Harris, Bostwick Capital discussed the structure and process of DDQ management, industry vs. custom DDQs and much more.
Date: March 23, 2021
Time: 3PM GMT, 11 AM ET
View More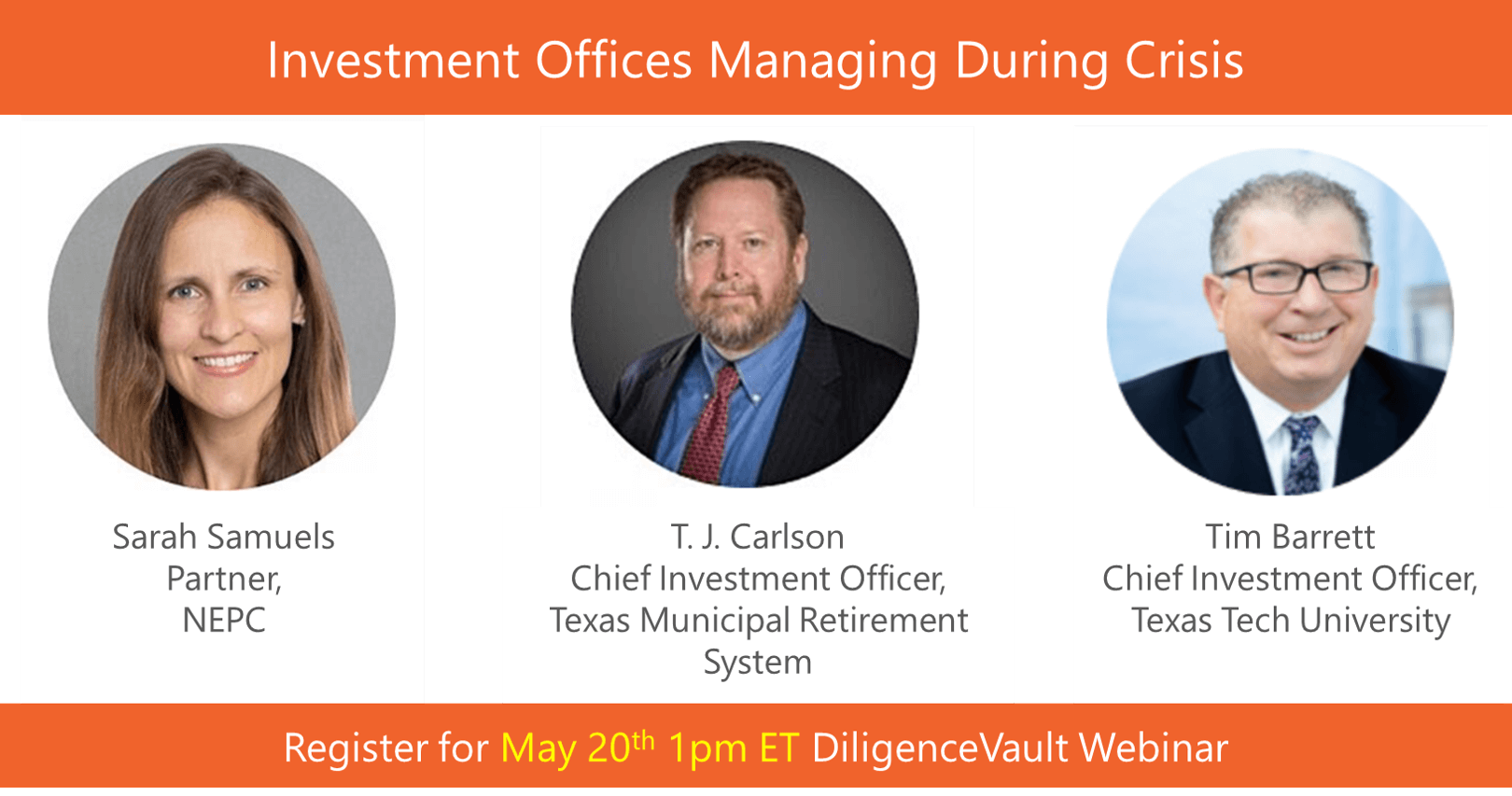 Our expert panelists from NEPC, TMRS and Texas Tech, discusses about focusing on teams in quarantine, new vs. existing investments, asset allocation, liquidity needs, and new trends in fundraising in this new environment.
Date: May 20, 2020
Time: 1pm ET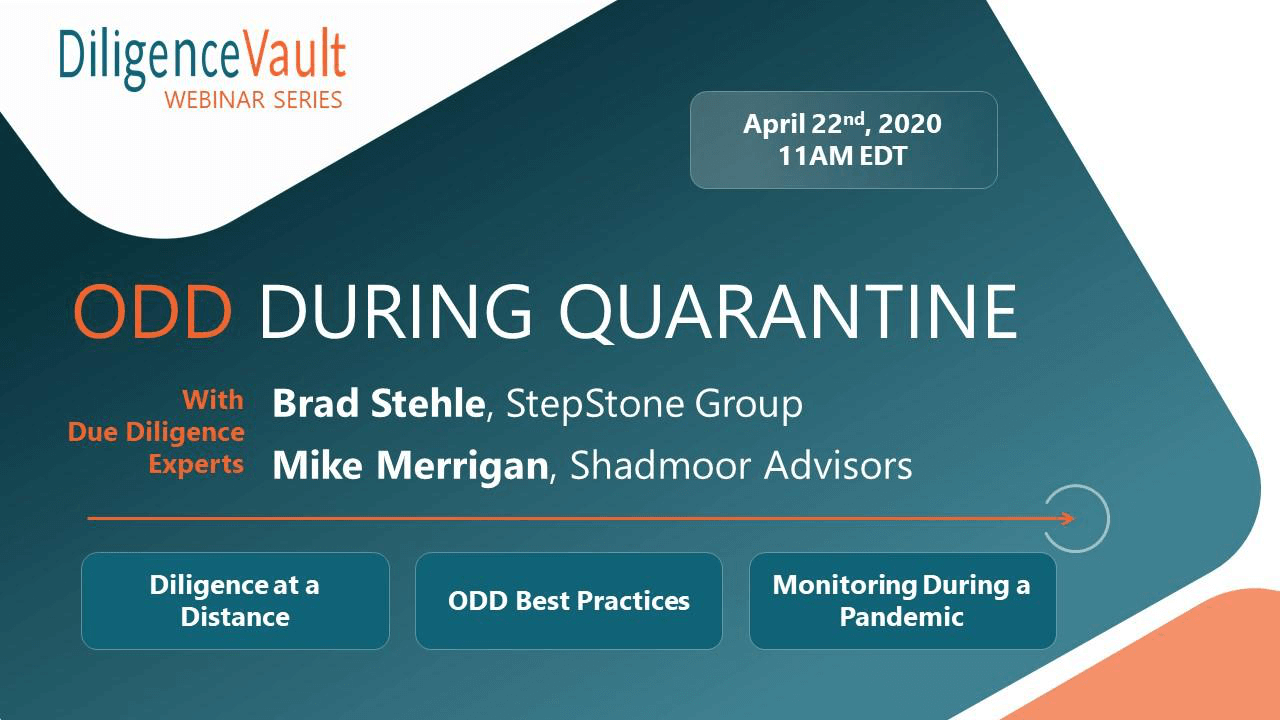 Our expert panelists, Brad Stehle from Stepstone and Mike Merrigan from Shadmoor Advisors, discusses the trends and shared views and learnings around Virtual ODD with over 200 participants.
Date: April 22, 2020
Time: 11am ET

1
2